Why Dr. Fauci Wants Fox News Host Jesse Watters Fired Immediately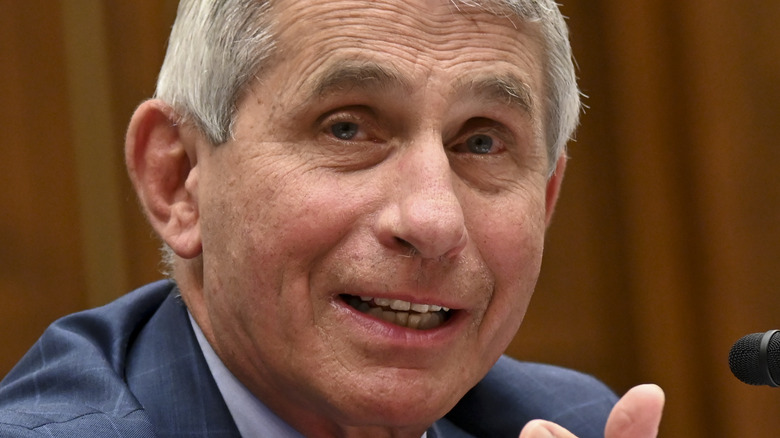 Pool/Getty Images
Dr. Anthony Fauci has been on the forefront of America's battle against Covid-19, and like any leader, he has had his fair share of critics, especially from Republicans. President Donald Trump reportedly considered firing Fauci before he lost the 2020 election, while Republican Senator Rand Paul has repeatedly called for Fauci to resign. But Dr. Fauci said he believes that many members of the GOP are targeting him as a distraction from scandals such as the January 2021 attack on the Capitol. "So it's easy to criticize, but they're really criticizing science because I represent science," Fauci said in an interview (per The Hill). "That's dangerous. To me, that's more dangerous than the slings and the arrows that get thrown at me. I'm not going to be around here forever, but science is going to be here forever. And if you damage science, you are doing something very detrimental to society long after I leave. And that's what I worry about."
Some, however, have taken their issues too far, resulting in Dr. Fauci and his family receiving death threats and needing security. "The threats come and go, it's just really amazing," he told CNN (per Independent). "I could say something to you that somebody doesn't like, like 'you shouldn't be removing mask mandates,' and then all of a sudden you get a bunch of threats because people don't like what you say."
And now Dr. Fauci says there is one Fox News host that has gone too far.
Jesse Watters has encouraged violence against Dr. Fauci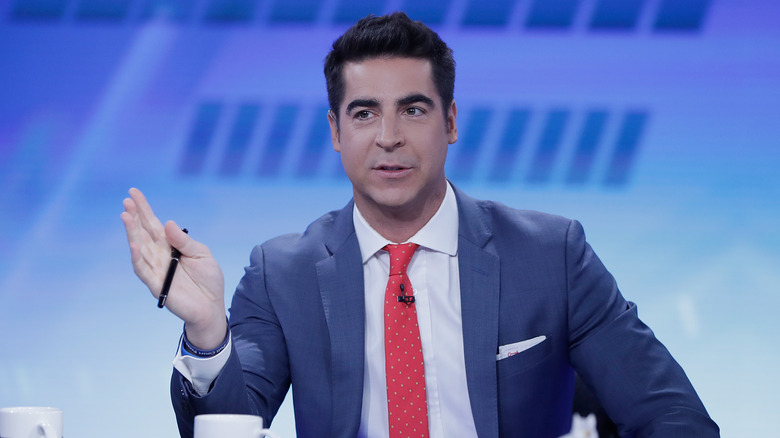 John Lamparski/Getty Images
Dr. Anthony Fauci is calling for the dismissal of Jesse Watters after the Fox host encouraged people to confront the infectious disease doctor, using violent language that mirrored description of an assassination attempt. "The kill shot, with an ambush — deadly, 'cause he doesn't see it coming," Watters said. "This is when you say, 'Dr. Fauci, you funded risky research at a sloppy Chinese lab, the same lab that sprung this pandemic on the world. You know why people don't trust you, don't you?' Boom, he is dead! He is dead! He's done!" Watters told a crowd at a Turning Point USA event (per the Daily Beast). "You do that — 30 seconds, it's all you need. Now you get that footage to us, you get it to Fox ... Imagine Tucker Carlson teases that..."
Fauci responded, saying that Watters "should be fired on the spot," but he doesn't seem to have much hope that Fox will do the right thing. "The only thing that I have ever done throughout these two years is to encourage people to practice good public-health practices, to get vaccinated, to be careful in public settings, to wear a mask," Dr. Fauci explained. "And for that, you have some guy out there saying that people should be giving me a kill shot to ambush me. I mean, what kind of craziness is there in society these days? That's awful that he said that. And he's going to go, very likely, unaccountable."