If You Have Oily Hair, Try These Shampoos And Conditioners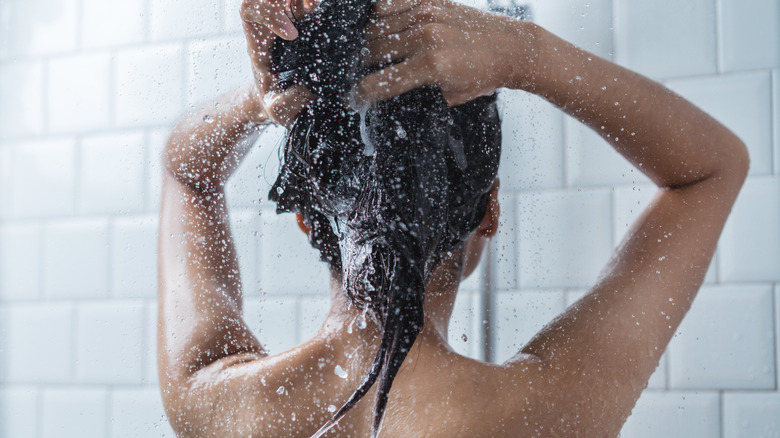 TORWAISTUDIO/Shutterstock
Staying on top of greasy hair can be a serious struggle. Even though we've all heard we shouldn't wash our hair every day, it can be hard to avoid when a shampooing session doesn't seem to last more than 24 hours. This can be seriously annoying when the perfect blowout is so time-consuming — and tiring on our arms!
You may be wondering, why is your scalp going into oil overdrive? Oily hair has several different causes. Master stylist Linda de Zeeuw explained to Byrdie, "Greasy hair is the result of overactive sebaceous glands when they are producing too much sebum." She continued, "Although sebum is good for the hair, too much can make your hair look slick and greasy. Common causes of oily hair are unhealthy eating habits, medications, improper hair care, stress, hormonal fluctuations, and change in weather."
So until you've lowered your stress and improved your eating habits, we've got you covered with the best shampoos and conditioners for oily hair. Extend your blowouts and your sanity with the following products that might also help you escape the trap of once-a-day washing.
Opt for clarifying shampoos if you have oily hair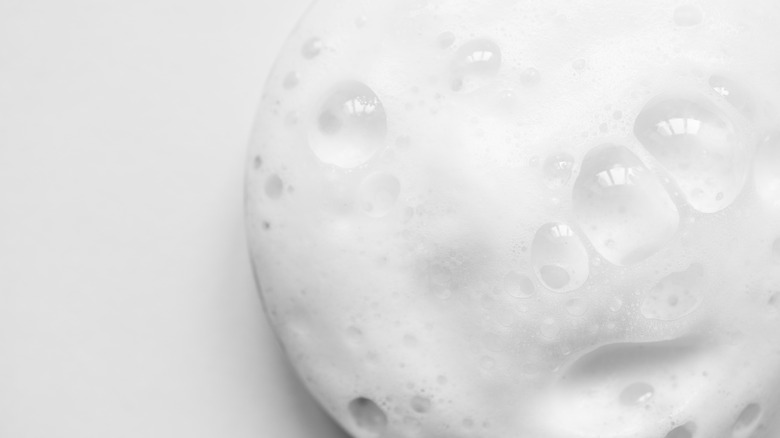 Olha Kozachenko/Shutterstock
Although it can be hard to resist, try washing your hair only two to three times a week with a clarifying or detox shampoo. Your hair can get used to frequent washings and, in turn, can overproduce oil, so try and use a dry shampoo or slick hair into a bun in-between shampoo days. Think of your new routine as cleaning your hair better, but less often. Skincare-obsessed gurus know about double-cleansing the face, but expert stylists told Byrdie they also recommend double washing our hair for the best cleanse.
We suggest trying a specific clarifying formula using whatever washing method works for you, like OUAI's Detox Shampoo. Key ingredients like apple cider vinegar pull out impurities and build-up, while keratin improves hair thickness and strength (via Well + Good). A budget-friendly option that works wonders is Neutrogena's Healthy Scalp Clarify & Shine Shampoo. Dermatologists love this affordable, sulfate-free shampoo infused with exfoliating pink grapefruit.
For those who are both sensitive and prone to oily hair, there's a shampoo for you. Sometimes the scalp just needs to be rebalanced, and Christophe Robin Purifying Shampoo will do just that. Specialized ingredients like jujube bark and cherry blossom extracts soothe and moisturize, effectively reducing oil and dandruff due to excess sebum (via Christophe Robin).
Lightly condition the ends of oily hair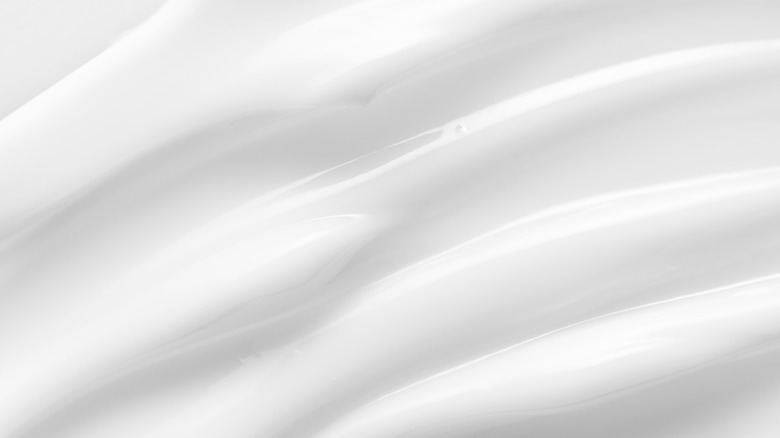 Kat Ka/Shutterstock
If you're not doing this simple step when you condition, you could be making your greasy hair much worse: Don't condition more hair than what fits in a ponytail. If you have oily or thin hair, you should never condition your scalp. The product will just weigh it down, and your hair will be slick again in no time. Not to mention you'll be adding build-up directly back into the hair follicles you just carefully cleaned.
Opt for a light but moisturizing formula to complete your routine like Verb Ghost Conditioner. This aptly named product feels weightless and leaves hair bouncy because of key ingredient, moringa oil — all without any oily residue.
Frequently an oily scalp can be the result of thinning hair because the ratio of sebum is greater than the hair's surface area, according to LH Hair. Meaning, a normal amount of oil production may have nowhere to go but down. Nourish and thicken your hair while simultaneously combating grease with Foligain Triple Action Conditioner for Thinning Hair. Powerful nutrients like patented Trioxidil® complex combined with biotin and soothing jojoba oil add lasting fullness and shine (via Well & Good).