Joe Biden Says He And Donald Trump Agree On This One Thing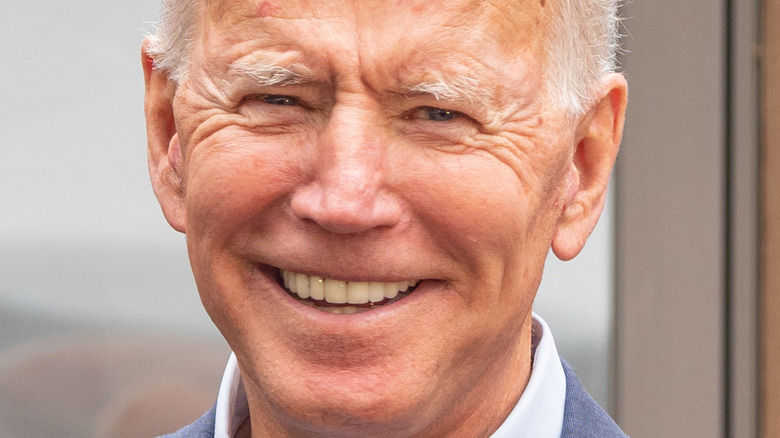 John M Poltrack/Shutterstock
When it comes to political ideology, former president Donald Trump and President Joe Biden couldn't be more different. Biden and Trump don't see eye to eye on much, including climate change, the Black Lives Matter movement, health care, and taxes, just to name a few (per VOA News). When Biden was running against Trump in the 2020 election, one topic, in particular, had the now-president seeing red. Biden thought Trump's response to the COVID-19 pandemic was far from efficient, and made a point of criticizing Trump's approach to the health crisis (per The Hill).
Biden was under the impression that the Trump administration had a larger stock of COVID-19 vaccines manufactured when he took office in January. Biden said, "We thought they had indicated there was a lot more vaccine available," he shared. "And didn't turn out to be the case. So that's why we've ramped up every way we can."
Trump's attempt to fight the COVID-19 pandemic in the United States was not something Biden agreed with. Now, however, it seems they see eye-to-eye on one thing when it comes to the pandemic.
Biden praised Trump for getting his booster shot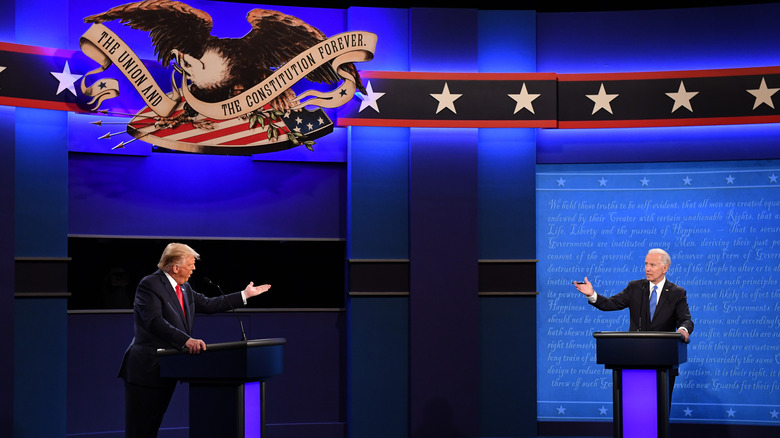 Bloomberg/Getty Images
With the Omicron variant becoming prevalent around the world, many Americans are concerned about safely celebrating the holidays with their families (via the Daily Mail). Recently, President Joe Biden shared that those who are fully vaccinated can safely enjoy the holidays with their families without cause for much concern, though he does recommend getting a booster shot.
Here is where Donald Trump comes into play. Biden praised Trump for getting his booster shot (via the Daily Beast). Biden shared, "Just the other day, former president Trump announced he got his booster shot." He added, "It may be one of the few things he and I agree on. People with booster shots are highly protected. Join them. Join us!"
While Biden may have applauded Trump's choice to get a booster shot, it seemed that some of the former president's supporters did not. At a recent event, Trump's fans booed him for getting the booster shot. In an odd turn of events, it was Biden who was applauding Trump, not his followers!