The Real Reason Dianna Agron And Sebastian Stan Broke Up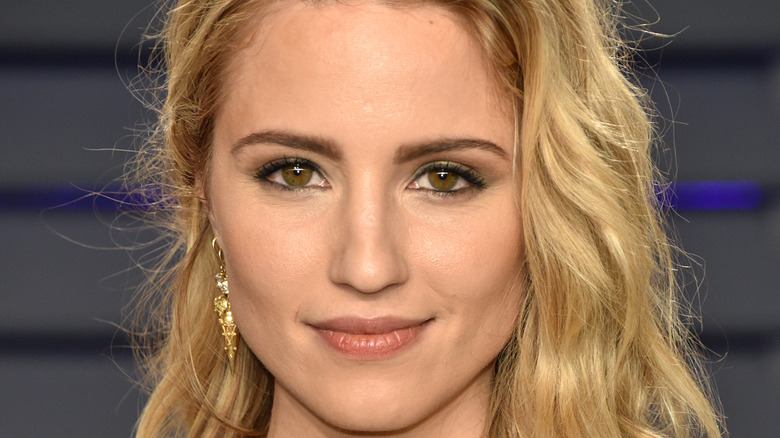 John Shearer/Getty Images
Hollywood is so far removed from real life that there are several celebrity couples you've likely forgotten were once a thing. As Elle Magazine details, stars as big as Bradley Cooper and Renée Zellweger dated, but few people would point to them as a memorable pairing. Likewise, "Glee" star Dianna Agron and Sebastian Stan, aka The Winter Soldier, enjoyed such a short-lived romance in the mid-2000s that Distractify termed it a "fling." They began dating in May 2011, shortly after she split from fellow actor Alex Pettyfer, according to the outlet. 
However, by December, it was all over. As of this writing, the two are rarely even mentioned in the same sentence, especially since Stan in particular is known for keeping his relationships private. As The Things explained, he may prefer to keep his love life out of the limelight to avoid "cancel culture." The outlet reports that as of May 2021, he was reportedly pursuing Spanish actor Alejandra Onieva, though the distance proved challenging for their relationship. Agron, meanwhile, split from husband Winston Marshall in 2020 after three years of marriage, as Us Weekly reported at the time. Where did it all go wrong for these two then-up-and-comers back in 2011?
Dianna Agron had jealousy issues from a previous relationship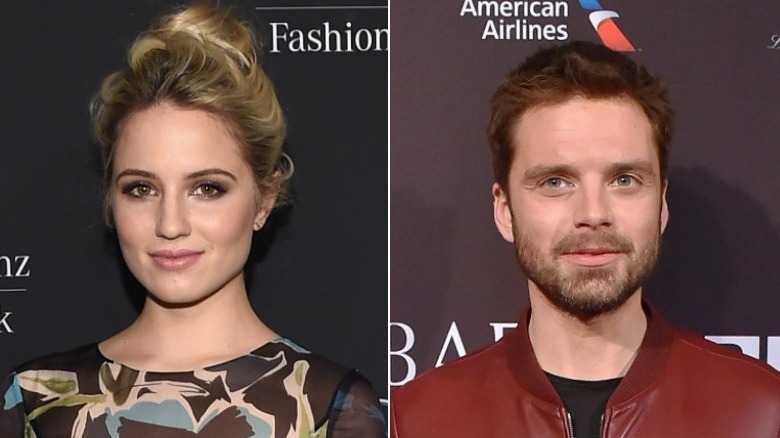 Larry Busacca/Getty Images, Shutterstock
According to Us Weekly, Dianna Agron and Sebastian Stan split in December 2011. As a source told the outlet, "Long distance wasn't working" for the couple, who were based in LA and New York. That said, the insider teased that things between them may not be over for good, adding that, "Dianna's coming to New York for Christmas with her mom, so they might rekindle the flame." Although the split seemed reasonably amicable, the source revealed to Us Weekly that the breakup came because Agron couldn't get over her insecurity issues.
Per the outlet, the actor was allegedly "super jealous" of anybody who got too close to Stan, and even accused him of being unfaithful. "She was always worried that he was cheating on her while he was away filming," the insider shared to Us Weekly. "But he never would!" Funnily enough, when Agron split from British star Alex Pettyfer earlier in 2011, a source told Today.com that he was constantly paranoid she was going to cheat on him. "He would always take her phone and read her messages," the source added. Sadly, it seems like Pettyfer's dodgy behavior might have rubbed off on the "Glee" star.