How Jackie Aina Is Changing The Beauty YouTuber Industry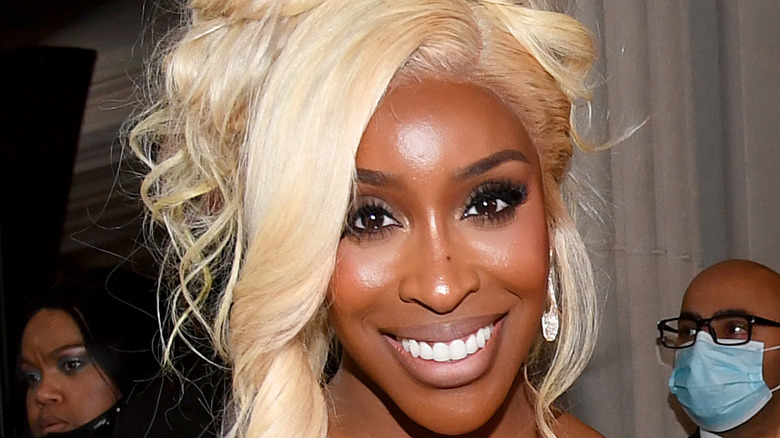 Kevin Mazur/mg21/Getty Images
The beauty YouTube industry is a packed one. With Instagram and TikTok now thrown into the mix, the beauty influencer business is booming. It sometimes feels like there's a new beauty guru on the scene on an hourly basis, and honestly, there probably is. However, back in the early days of YouTube, it was only a lucky few who made it and paved the way for those to follow.
Launching her channel over a decade ago, Jackie Aina was one of the trailblazers. Ever since she shared her "Electric Purple Smokey Eye" on August 14, 2009, she has continued to regularly upload content. There are many reasons why Aina stood out and amassed her 3.57 million subscribers (via YouTube). People gravitated toward her channel because they knew they were guaranteed hilarious, honest, and blunt content while also learning from her extraordinary makeup skills. However, Aina also represented standing for what's right and seriously lacking in the beauty industry: representation.
Jackie Aina fights for the representation of Black women in the industry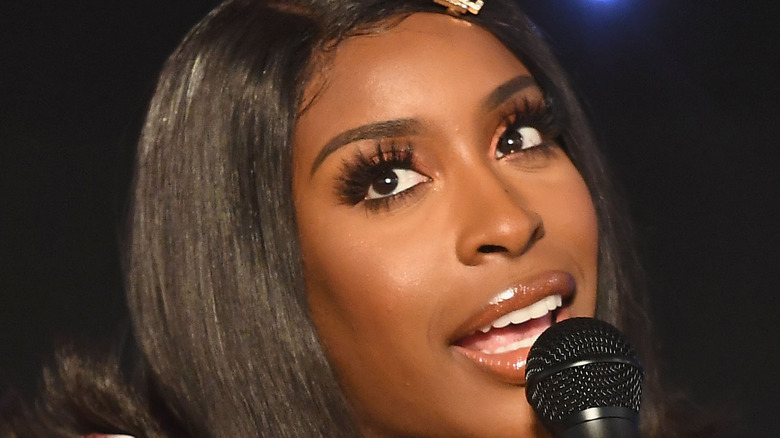 Paras Griffin/Getty Images
Jackie Aina has had huge success with her YouTube career. In an industry where everyone is constantly trying hard to make it, what makes Aina so refreshing is that she's genuinely more concerned with keeping it real with her subscribers than she is with securing sponsorships. While many beauty YouTube stars tiptoe around big brand names, Aina is the first to call them out and speak her mind candidly.
Aina knows the power she holds as a successful Black woman in this industry. She constantly rises to the responsibility of holding brands accountable for their lack of diversity or representation of people of color. This often entails calling brands out for their terrible shade ranges or simply a lack of diversity in their advertising campaigns.
While most people have praised and supported her for calling out brands, many criticize her, claiming she is "politicizing" makeup. When speaking with E! News, Aina explained Black women's representation in the beauty industry. "At the end of the day, all of us just want to be heard," she told the source. "Whether we realize it or not, I think validation is extremely important to most people in general." Aina is very passionate about this cause, so much so that she is set to star in and executive produce a documentary called "Social Beauty," tackling the topic (via The Hollywood Reporter).