Jake Epstein Shares His Favorite Memories Of Playing Craig On Degrassi - Exclusive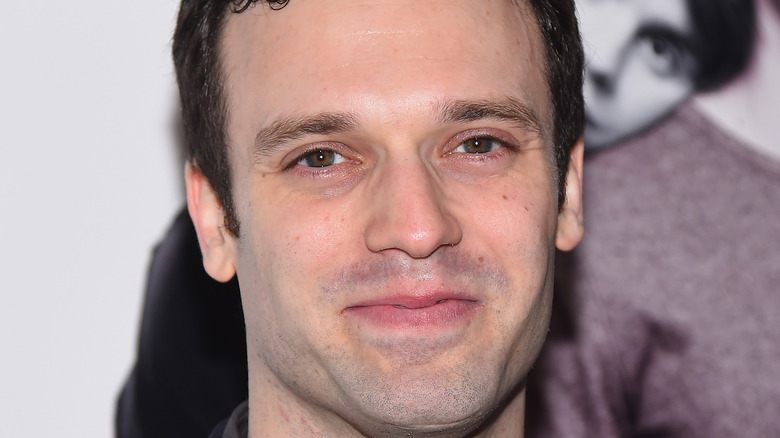 Michael Loccisano/Getty Images
Many fans remember Jake Epstein from his time on the Canadian teen drama "Degrassi: Next Generation." Epstein was on the show from 2002-2009, playing Craig Manning, a photographer, and musician who joined the cast in the 2nd season. The actor also took on his beloved role again when Craig Manning returned for a few episodes of the show's revival, "Degrassi: Next Class."
During an exclusive interview with The List, Epstein said that his time on "Degrassi" is still one of the things he's most proud of in his career. "I'm really proud of it and also just proud of the storylines that the show tackled," he said. During our conversation, he discussed some of his favorite memories with the cast and how much he enjoyed the experience with the "Degrassi" fans. Epstein also explained why he loved incorporating music into the show and why he would be eager to play more roles like Craig in the future.
How it felt seeing fans react to the show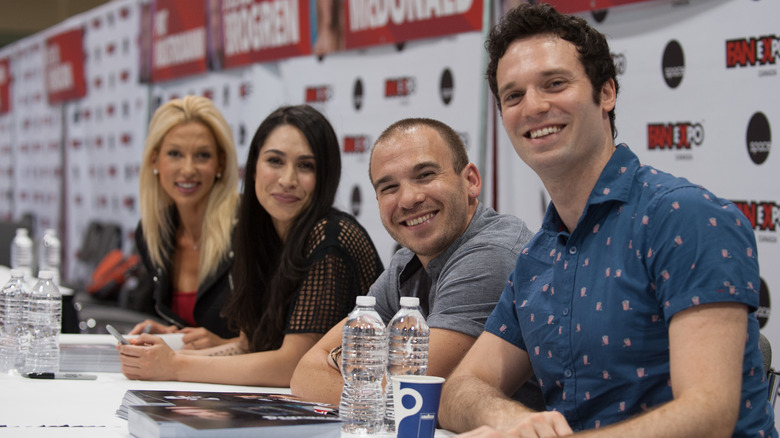 Che Rosales/Getty Images
When Jake Epstein and the rest of the cast first started filming "Degrassi," he said there was no way they could predict how popular it would get. But, the Canadian show became a huge hit both in its home country and the U.S. Through the experience, Epstein watched the fan base grow and saw their reactions in his own high school. He said he was one of the few cast members going to "normal high school," and it gave him a unique perspective while the show was airing.
"I was surrounded by the fan base of the show. So I was really aware like when people liked an episode, or if my character did something that people didn't agree with, people would tell me," Epstein said. "So I was very aware when the things started to become popular just because it was all around me."
But, even being surrounded by fans at home, Epstein was still surprised by how popular the show became. He and the rest of the cast were always shocked by how many fans came to their events. "And not only would people show up, but it would be like this packed event," Epstein said. "So the whole experience was super surprising and fun because there were so many of us that were all kind of experiencing it together at the same time."
He brought his passion for music to the role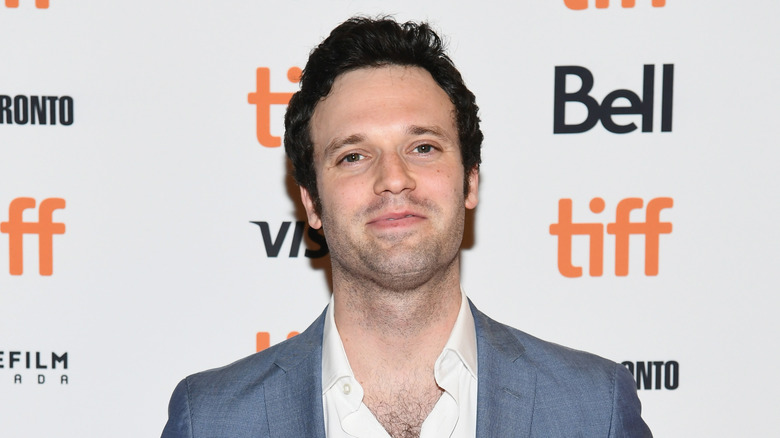 Emma Mcintyre/Getty Images
Jake Epstein said one of the most fun elements of his time on "Degrassi" was that his character, Craig Manning, was a musician. Epstein is a musician himself, and since his time on the show, he's been in broadway productions and is even coming out with his own one-man show. In his own words, the actor was and is still "obsessed with music," so playing a character that incorporated that was an exciting opportunity.
Epstein said some of the best moments to make on the show were "All of the scenes when Craig is rehearsing with his band, and I just have memories of all of us with our instruments, and they would tell me to shut up because I would just be like trying to play during every scene." Epstein loved incorporating his love for music with acting so much that he said he's searching for more roles like that going forward. 
Filming "Degrassi" also gave Epstein the chance to meet and work with one of his musical idols. He was a huge fan of Hugh Dillon, the lead vocalist for The Headstones. So, when Dillon came on the show to play the father of Epstein's character, it was a great moment for the actor. " I just thought that was the coolest thing in the world. And I loved filming scenes with him," Epstein said.
"Candy Cane Candidate" starring Jake Epstein is airing on Lifetime throughout the holiday season and is available to stream on MyLifetime.com.