Mike Rowe Reveals The Hardest Job He's Ever Done On Dirty Jobs - Exclusive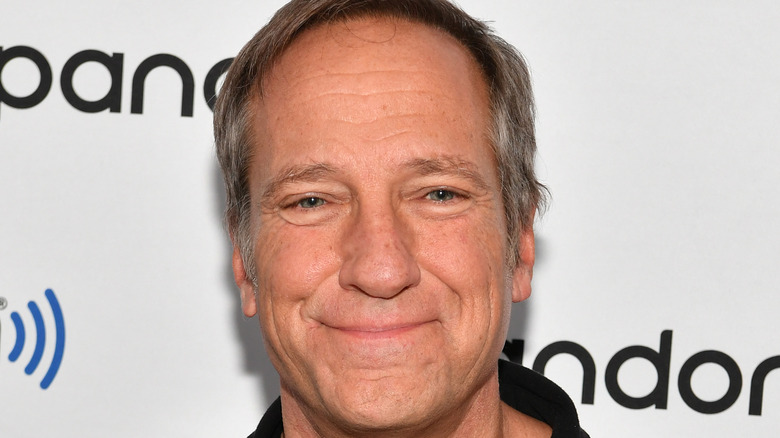 Slaven Vlasic/Getty Images
Over the course of nine seasons, Mike Rowe has tried out hundreds of different "Dirty Jobs." Some of them are terrifying, some are downright difficult, and some even make all of us watching at home uncomfortable. "Working at the top of a 2,000-foot radio tower, you've got to take a minute to get your head around it," Rowe reminisced during an exclusive interview with The List. "Being lowered into the shaft of an opal mine in the Australian Outback that's 80-feet deep and as wide around as a manhole cover, that's a level of claustrophobia that, if you let it, I mean, it could make you crazy."
As scary as these two professions may sound, they're not the only ones that have been difficult for Rowe. In fact, there's a whole list of them. "There's the dangerous column, the exhausting column, and the disgusting column," Rowe admitted. Yet, there's one occupation in particular that has been the most difficult one he's tackled by far.
The newest season will showcase the most strenuous job yet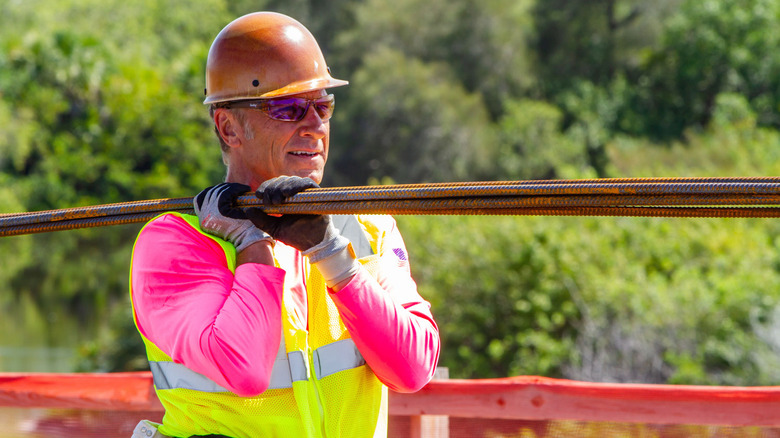 Discovery
The new season of "Dirty Jobs" showcases the hardest profession that Mike Rowe has ever experienced on the series. "First thing out of the gate, I spend a day with the rodbusters down in Tampa, building an overpass," he told The List. "And they kicked my butt."
Rodbusters, also known as reinforcing ironworkers, tie and secure rebar in bridges, roads, and other concrete structures to help maintain their structural integrity. It's a laborious job that requires them to be up on their feet, carry heavy loads of rebar, and bend down to tie it together by hand — all day long. "These guys, physically, they're just monsters," Rowe told us.
While these men and women may be used to their strenuous jobs now, even they have admitted how sore their bodies were when they first started. For Rowe, however, the pain has gotten worse since he first started working on the show in 2005. "The host is older than he's ever been, so things hurt a little more," Rowe admitted. "But you know what? So do the fans, people who have been with that show for the last 20 years. I think they get it."
Brand new episodes of "Dirty Jobs" air Sunday nights at 8 p.m. EST/PST on the Discovery Channel.