The Truth About Robin Roberts' Biggest Career Moments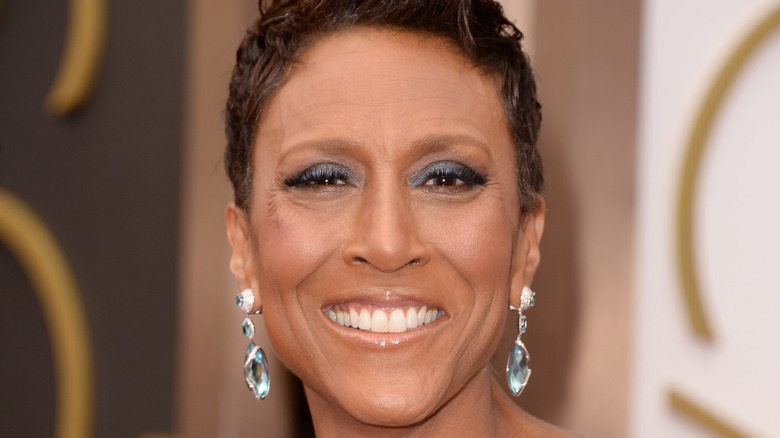 Jason Merritt/term/Getty Images
You may know Robin Roberts as the co-host of ABC's "Good Morning America," but Roberts actually got her start in broadcast TV in 1983 by covering weekend sports on WDAM in Hattiesburg, Mississippi (via MasterClass). WDAM had been the same station her sister, Sally-Ann, had worked at as well. "The first time I remember seeing a Black person on the TV doing the news," Roberts told ABC, "was my sister."
From Mississippi, Roberts moved to bigger cities, still staying true to her passion for covering sports. In 1990, Roberts was offered her first major break in network television as an anchor at ESPN's flagship show, "SportsCenter." By accepting this position, Roberts became ESPN's first Black anchorwoman. This wouldn't be the only time she broke racial boundaries, either. In 2021, Roberts became the first Black, and first openly gay, "Jeopardy!" host (via The Sun).
Five years after she started at ESPN, Roberts was also hired by "Good Morning America" as a features reporter. She continued on at "SportsCenter" and "Good Morning America" for 10 years until she was offered a co-anchor position alongside Diane Sawyer (via Wonderwall). The year she started at "Good Morning America" was the year Hurricane Katrina hit the Gulf Coast, with devastation reaching through Louisiana and Mississippi — including Roberts' hometown of Pass Christian. According to an essay Roberts wrote for ABC, she was on a plane headed for the storm zone as soon as they knew how bad Hurricane Katrina was going to get.
Robin Roberts is an award-winning journalist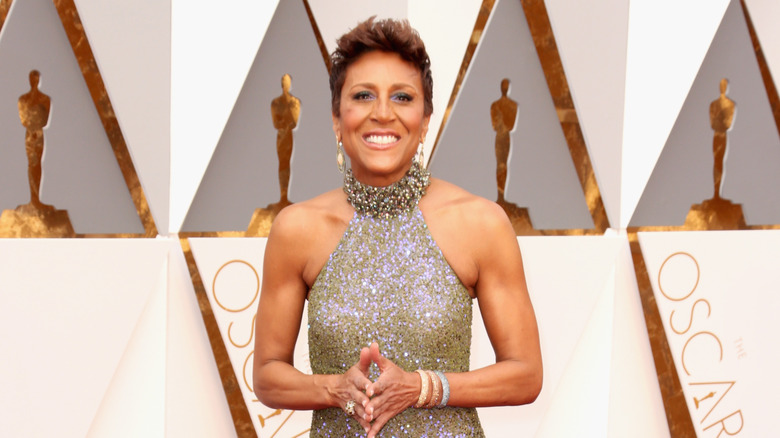 Todd Williamson/Getty Images
Robin Roberts has accomplished so much already during her time as a broadcast journalist. Her reporting of Hurricane Katrina alone not only showed viewers just how bad things were on the Gulf Coast, but she also brought awareness to the destruction her hometown of Pass Christian, Mississippi endured. Quickly following her reporting, ABC launched the "GMA Gets It Done" initiative. Roberts explains that "GMA viewers came to the rescue donating all types of resources to help the Pass and other devastated areas rebuild."
Raising awareness is just part of who Roberts is and she keeps getting recognized for it time and time again. In 2001, according to Wonderwall, she was given the Mel Greenberg Media Award by the Women's Basketball Coaches Association. This award is given to a member of the media "who has best displayed a commitment to women's basketball and to advancing the role of the media in promoting the women's game." She was also inducted into the Women's Basketball Hall of Fame and the Sports Broadcasting Hall of Fame.