The One Thing That Really Destroyed Princess Diana And Prince Charles's Marriage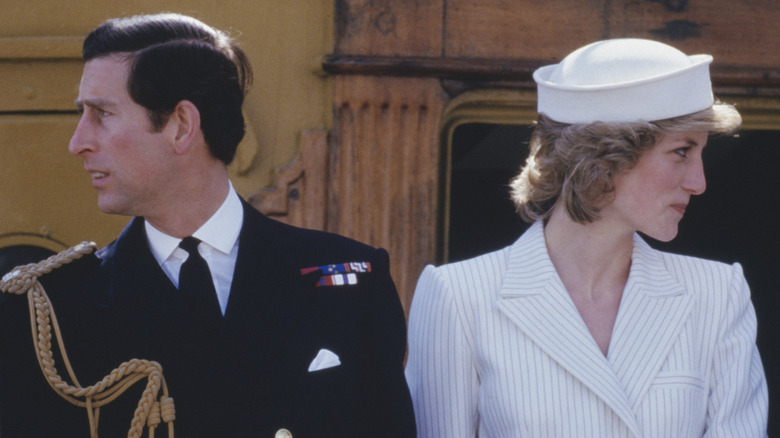 Georges De Keerle/Getty Images
With the success of Netflix's "The Crown" and recent release of "Spencer," Princess Diana is back in the spotlight. These fictional accounts of what happened between Diana and Prince Charles bring up a lot of questions, like what really drove the royal couple to finally divorce.
When we look at it in retrospect, it's pretty clear that Princess Diana and Prince Charles were doomed from the start. Not only was there an age gap that spanned over a decade, but the couple barely spent time together before they got married. Town & Country reports that there were just 13 dates between the couple, who had a twelve-year age difference between them. Many will also point to the post-engagement press conference where, when the Prince was asked if he was in love, his response was "whatever in love means" (via The Times).
Thanks to the book "Diana: In Her Own Words," we also know that before Prince Charles left his newly betrothed for a five-week trip, he took time to call Camilla Parker Bowles. Diana admitted that the tears everyone saw that day at Heathrow weren't just because she was going to miss her new fiancé — she was hurt (via Vogue).
Despite all of this, six months later the wedding happened. But according to a documentary that aired in 2017, Diana confronted Charles on their honeymoon about a pair of cufflinks Camilla had given him which had two C's entwined (via Today). Charles' connection with Camilla was a wedge that existed between him and Diana before they even got to the alter.
Princess Diana going to the media was the final straw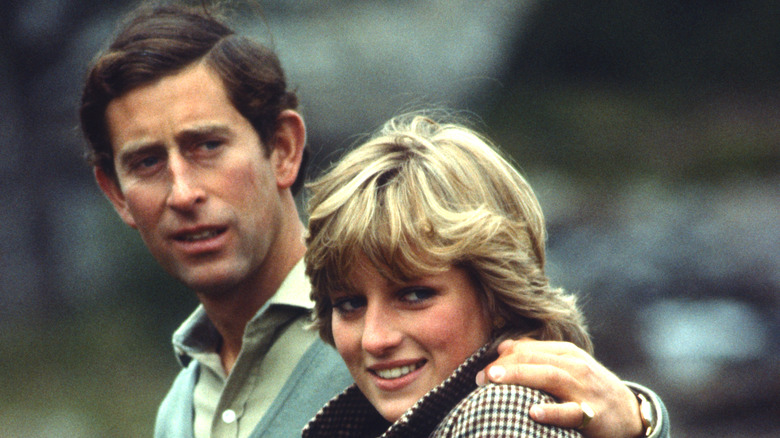 Anwar Hussein/Getty Images
Camilla Parker Bowles wasn't the only reason Prince Charles and Princess Diana ended up divorced, though.
There were two separate occasions where Princess Diana spoke with the media that ultimately brought the couple to divorce. In 1995, she gave an interview with Martin Bashir. While she's given plenty of interviews over the years, this one was done without consulting Kensington Palace first. When she was asked by Bashir if Camilla "was a factor in the breakdown of [her] marriage," Diana said: "Well, there were three of us in this marriage, so it was a bit crowded" (via Bustle).
The second occasion is detailed in the podcast "You're Wrong About," hosted by journalists Michael Hobbs and Sarah Marshall. Allegedly, it was Princess Diana working with the press behind the palace's back which was what pushed the divorce forward. In The Sunday Times, a piece on Andrew Morton's book, "Diana: In Her Own Words" is discussed, where Diana's struggles with eating disorders and suicide are discussed. According to Vogue, the book was written based on "secret recordings" of Diana's conversations with Morton. These extremely private matters being made public, and again echoed in the interview with Bashir, seem to be what helped push the Crown over the edge.
It was quickly following the airing of the BBC interview that the Queen asked Prince Charles and Princess Diana to divorce in a letter, according to Cosmopolitan. The couple finally divorced in August 1996 following a four-year separation.