Inside Snoop Dogg's Surprising Connection With Cameron Diaz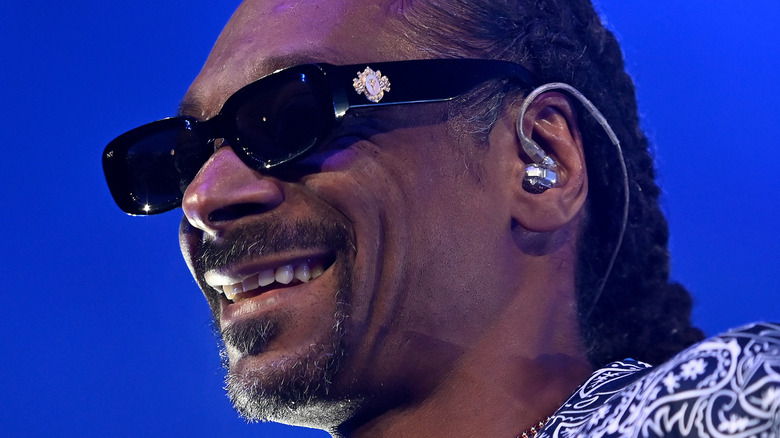 Stephen J. Cohen/Getty Images
Cameron Diaz is an award-winning actress who began her career as a model at age 16, before moving onto acting and landing her first film role in "The Mask" by the time she had reached her early twenties, (via Biography). Snoop Dogg, on the other hand, is a rap superstar who clawed his way to the top of the music industry after spending some time in and out of prison in his youth, Brittanica reported, and later became known to some as being "the epitome of West Coast hip-hop culture."
Taking very different paths, both Diaz and Snoop have risen to the top of their respective fields within the entertainment industry. Both are household names who have enjoyed great success, and, at first glance, you might think that's all that the pair has in common. However, as it turns out, Diaz and Snoop are alike in more ways than you'd think, and the similarities date back to their younger days.
Cameron Diaz and Snoop Dogg go way back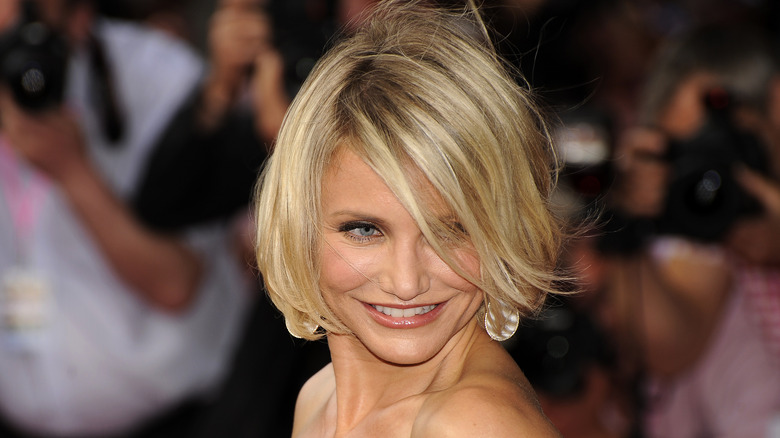 The Image Worx/Shutterstock
According to Classic Hip Hop Magazine, Cameron Diaz and Snoop Dogg both attended Long Beach Polytechnic High School in Long Beach, California, and the two actually crossed paths.
During a previous appearance on "The George Lopez Show," Diaz reflected on her time at the high school and recalled encountering Snoop during her time there as a student. "He was a year older than me. And you know ... I remember him there ... He was very tall and skinny, wore lots of ponytails on his head. And I'm pretty sure I bought weed from him," she told Lopez. 
According to The Things, both Diaz and Snoop were standout students in high school. Snoop, who was one year older than Diaz, would draw crowds in the hallway with his rap skills, while Diaz was a cheerleader. The two weren't exactly the best of friends. However, they still appear to maintain a friendly relationship in their adult lives.