The Heartbreaking Death Of Desmond Tutu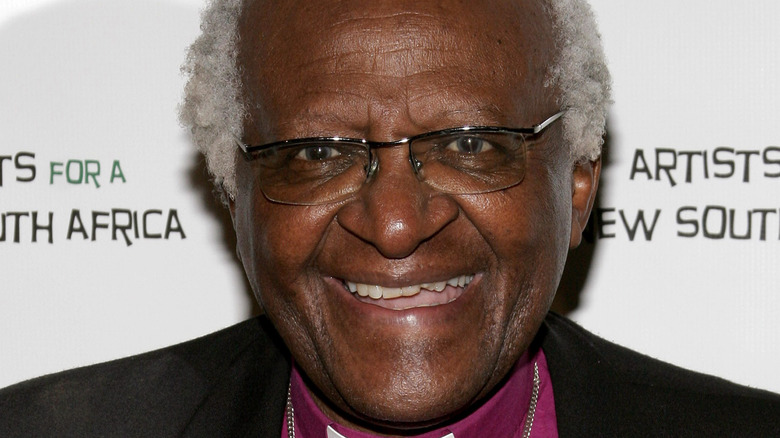 Tinseltown/Shutterstock
On Sunday morning, Archbishop Desmond Tutu, a South African Nobel Peace Prize-winning Anglican cleric, died at 90 years old in a Cape Town nursing home, according to Reuters. Tutu spent the vast majority of his life advocating passionately for the end of apartheid, the segregation and oppression of Black people and other people of color in South Africa (via Britannica). 
After apartheid ended in 1994, Tutu went on to chair the Truth and Reconciliation Commission which documented the atrocities that took place during apartheid and continued to promote a healthier existence for Black people in South Africa, per AP News. Aside from advocating for the end of apartheid, Tutu also fought for the rights of LGBTQ people and Palestinians, and even urged other countries and leaders around the world to address climate change, according to CNN.
For his nonviolent pursuit in earning full rights for South Africa's Black majority, Tutu was awarded the Nobel Peace Prize in 1984. "He was larger than life, and for so many in South Africa and around the world his life has been a blessing," the Nelson Mandela Foundation said in a statement after Tutu's death, per CNN. "His contributions to struggles against injustice, locally and globally, are matched only by the depth of his thinking about the making of liberatory futures for human societies."
Political leaders and celebrities have paid tribute to Tutu since his death was made public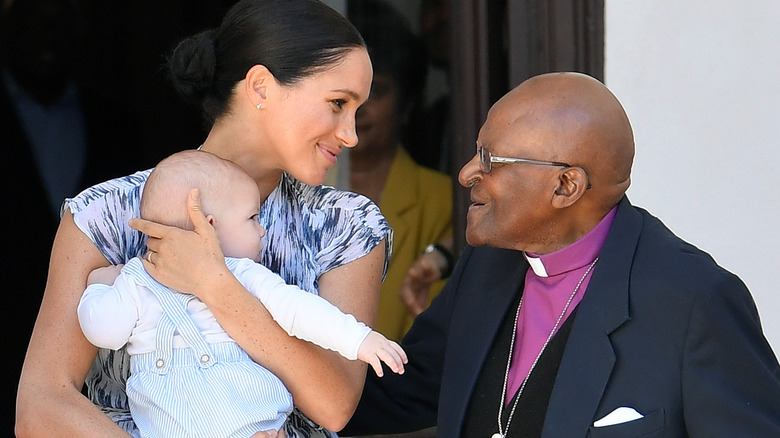 Pool/Getty Images
Upon learning of his death, prominent political leaders and celebrities from all over the world paid tribute to Desmond Tutu and his legacy of peace. "Archbishop Desmond Tutu was a mentor, a friend, and a moral compass for me and so many others," former President Barack Obama tweeted. "A universal spirit, Archbishop Tutu was grounded in the struggle for liberation and justice in his own country, but also concerned with injustice everywhere." 
Current President Joe Biden also spoke highly of Tutu in his tribute. "On behalf of the Biden family, we send our deepest condolences to his wife Leah and their children, grandchildren and great-grandchildren," the Biden family said in a statement, per People. "And on behalf of the people of the United States, we send our deepest condolences to the people of South Africa who are mourning the loss of one of their most important founding fathers."
Prominent members of the royal family also paid tribute to the human rights activist. Prince Harry and Meghan Markle spoke of their personal relationship with Tutu. "Archbishop Tutu will be remembered for his optimism, his moral clarity, and his joyful spirit," Prince Harry and Meghan Markle said in a statement (via People). "He was an icon for racial justice and beloved across the world. It was only two years ago that he held our son, Archie, while we were in South Africa – 'Arch and The Arch' he had joked, his infectious laughter ringing through the room, relaxing anyone in his presence. He remained a friend and will be sorely missed by all."