Has The Army Really Developed A Super-COVID Vaccine?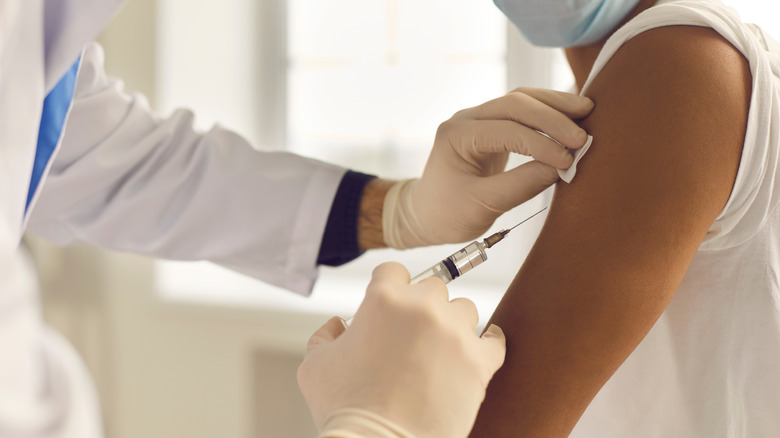 Studio Romantic/Shutterstock
Ever since the COVID-19 virus took hold of humanity, many people have been wondering if life ever go back to normal again. In many ways, things have improved since the initial coronavirus spread in 2020. Two effective vaccines are now available, and booster shots have been shown to offer additional protection and prevent hospitalizations in breakthrough cases (via the Centers for Disease Control). 
However, the highly contagious Omicron variant emerged in the weeks leading up to the holiday season, leaving many with a renwed sense of dread surrounding the ongoing pandemic. The good news, however, is that individuals who have been vaccinated are more likely to experience milder symptoms even if they do contract a breakthrough Omicron infection. They're also less likely to be hospitalized or to die, according to the Centers for Disease Control.
Still, it's only natural to worry about the possibility that scientists won't be able to keep up with any future new COVID-19 variants. Or can't they? A new report from the U.S. Army offers some real hope.
The Army's new vaccine may work against every COVID-19 variant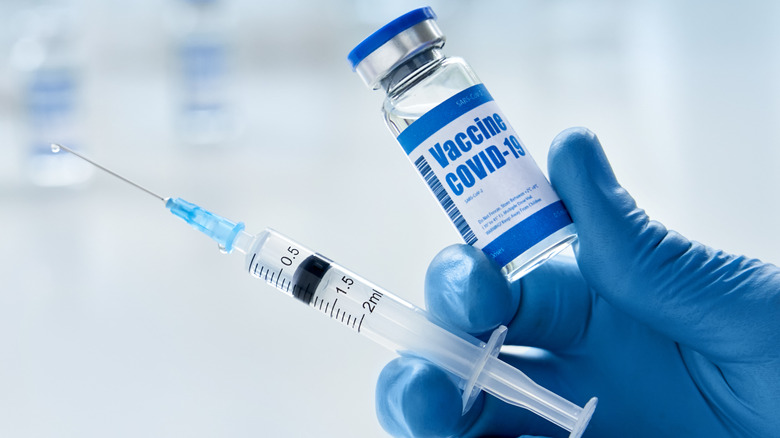 insta_photos/Shutterstock
The U.S. Army recently announced their development of the Spike Ferritin Nanoparticle (SpFN) COVID-19 vaccine, which could prove to be the ultimate knockout punch against the pandemic. The uniquely shaped protein in the vaccine appears to have the ability to offer protection against a wide variety of "spike proteins" (per US News).
Dr. Kayvon Modjarrad, the co-inventor of the SpFN vaccine, said in a press release, "Our strategy has been to develop a 'pan-coronavirus' vaccine technology that could potentially offer safe, effective and durable protection against multiple coronavirus strains and species." 
The SpFN jab has already shown to be effective in trials involving Rhesus macaque monkeys (via Science), and it is already undergoing human trials with early results expected to be released in the new year. If they show a similar response in the human subjects, this could pave the way for a true "universal vaccine" that would offer protection against both existing and new COVID-19 variants. In other words, we could be getting closer to the day when COVID-19 really is as preventable as measles, polio, and other diseases that once ran rampant. And when that happens, the world can finally open up for good.