What Really Happened To The Bold And The Beautiful's Original Sally Spectra?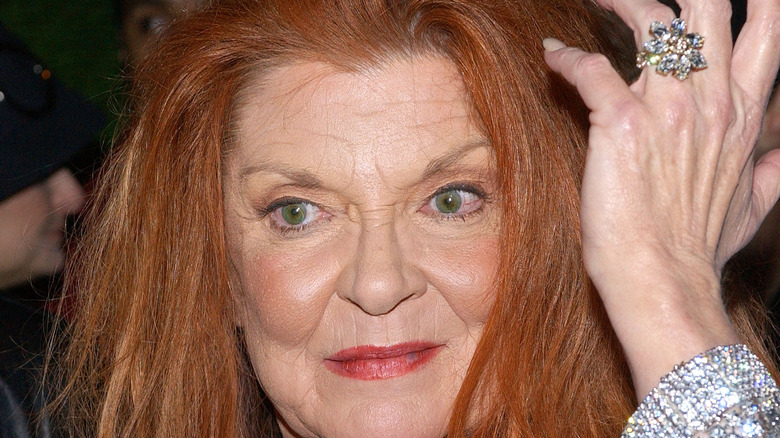 Vince Bucci/Getty Images
Soap fans know Sally Spectra as the young, fiery redhead designer who schemed to get ahead in the Los Angeles fashion world on "The Bold and the Beautiful." She eventually made the move to the fictional town of Genoa City, Wis., on "The Young and the Restless." Played by actress Courtney Hope, Sally lied her way through L.A. and is now lying her way through Genoa City while wondering why nobody trusts her.
Before fans had this version of Sally Spectra on CBS soaps, fans had her aunt, also named Sally Spectra. She was played by the late, great Darlene Conley from 1989-2006, earning 2 Daytime Emmy Award nominations along the way (via IMDB). When Hope's Sally arrived on the "B&B" scene in 2017 (via IMDB), the show tried to recreate the original Spectra gang from when Conley's Sally reigned supreme. But, what happened to the original Sally Spectra and the actress who put her heart and soul into the role?
Darlene Conley brought Sally Spectra to life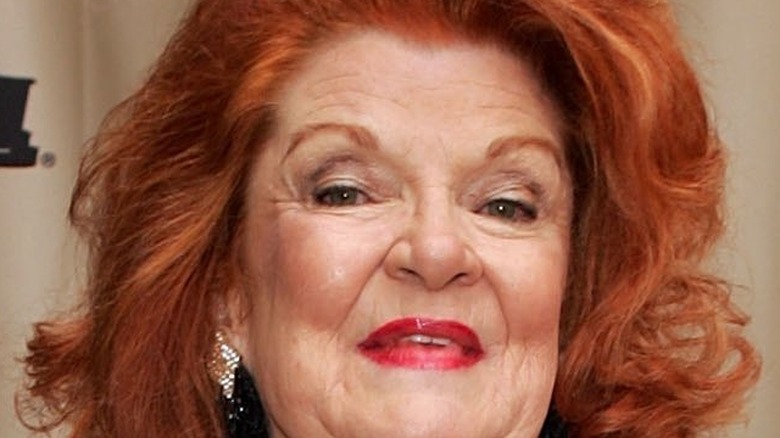 Frazer Harrison/Getty Images
Before she made a daytime name for herself as flamboyant fashion maven Sally Spectra, the queen of knock-off designer clothing, Darlene Conley wowed "The Young and the Restless" audiences when she briefly played Rose DeVille. The character was a woman who ran a teenage prostitution ring (via Soaps.com). CBS remembered her when it came time to create the role of Sally Spectra on "The Bold and the Beautiful," and a new fashion house was born on the young soap.
Sally always had a cast of characters with her at Spectra Fashions, including her singer daughter Macy Alexander (Bobbie Eakes), named after the 2 famed New York City department stores. She also had her trusted receptionist, Darla Einstein (Schae Harrison), and her loyal assistant, Saul Feinberg (Michael Fox). Through the years, Sally clashed with the Forrester family, always in competition with Forrester Creations, despite Spectra Fashions being known for its knock-offs.
This brought Sally into Stephanie Forrester's orbit much of the time, and the 2 women became rivals. However, they had to get along for their children's sake, as Macy and Stephanie's son, Thorne, fell in love and married several times over (via Soaps In Depth).
Why did the original Sally Spectra's story end?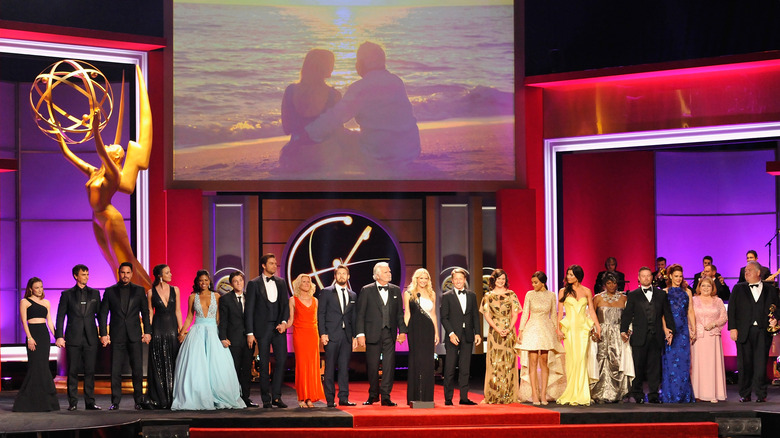 Michael Tullberg/Getty Images
Tragedy struck backstage at "The Bold and the Beautiful" when Darlene Conley passed away in 2007 at the age of 72 after suffering from stomach cancer, according to Legacy.com. On-screen, the powers that be at "B&B" decided to give Sally Spectra her happy ending by sending her off to travel in November of 2006 when the actress was too sick to work. In the years since, Sally has been spoken about frequently, with talk of her living the life she always wanted to live — flamboyantly and surrounded by cabana boys.
In 2021, Soap Hub asked "B&B" fans if they'd like to finally see closure for the beloved character and have her die off-screen. About 60% of fans polled said they would like to learn that Sally's time had come and see a big tribute to both the character and the actress, more than a decade after Darlene Conley's death.