Here's What Dr. Fauci Has To Say About Your New Year's Eve Plans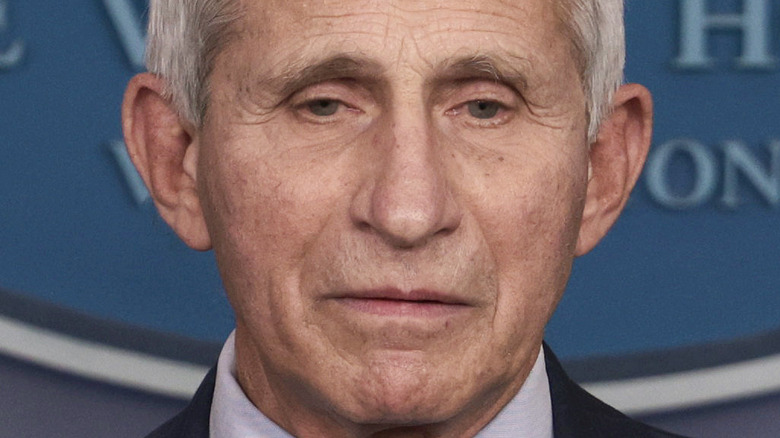 Anna Moneymaker/Getty Images
Many brought in 2021 in unconventional ways. The COVID-19 pandemic was raging this time in 2020, with vaccines slowly rolling out to healthcare workers only. People across the world were advised to stay away from New Year's Eve celebrations (via CNN).
In England, Stephen Powis, national medical director, said, "Covid loves a crowd so please leave the parties till later." World leaders and healthcare experts alike were fearful of super-spreader events that could land millions of people in overcrowded hospitals.
It was hard to avoid celebrating the end of 2020, a year so many wished to forget. As vaccines rolled out to adults and children in 2021, it seemed hopeful that everyone could go back to gathering with their loved ones after missing out on 2020 celebrations, as per Vermont Biz.
While the holidays appeared to be happier this year, though Dr. Anthony Fauci said that gathering in large groups was still risky, reports Reuters. With a new and more contagious variant raging, Fauci released a new statement regarding plans to ring in the 2022 new year, and many aren't exactly thrilled.
Large gatherings should be avoided again this year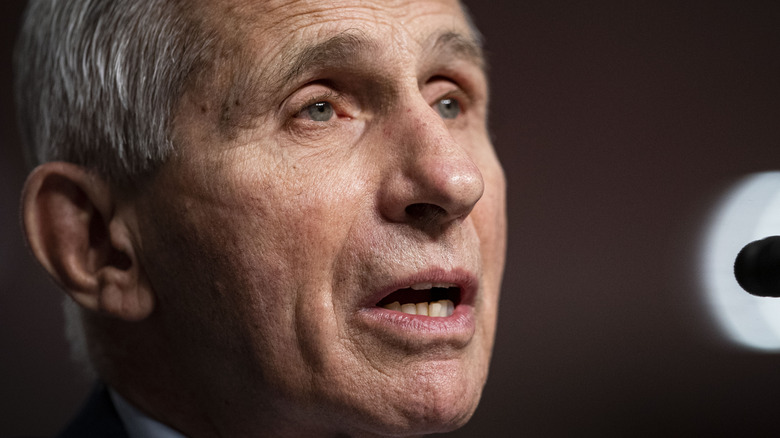 Bloomberg/Getty Images
With the Omicron variant becoming the most prominent COVID-19 strain infecting people across the globe, Dr. Anthony Fauci has some advice to remain safe as people ring in the new year. He told CNN that big crowds should be avoided again this year. "When you are talking about a New Year's Eve party where you have 30, 40, 50 people celebrating, you do not know the status of the vaccination, I would recommend strongly: Stay away from that this year," he said. "There will be other years to do that. But not this year."
The Omicron variant has put a strain on many this holiday season. From infecting flight crews to the point that trips are being canceled, as per Deseret News, to a shortage of rapid tests because so many are testing at home (via Reuters), it has been a frustrating holiday season.
The good news is vaccines seem to be keeping people from becoming hospitalized, so Fauci approves of light to small gatherings of vaccinated and boosted individuals. However, attending a big New Year's Eve party should be avoided again this year, the doctor stressed.