What Real Housewives' Cynthia Bailey Really Thinks Of Teresa Giudice - Exclusive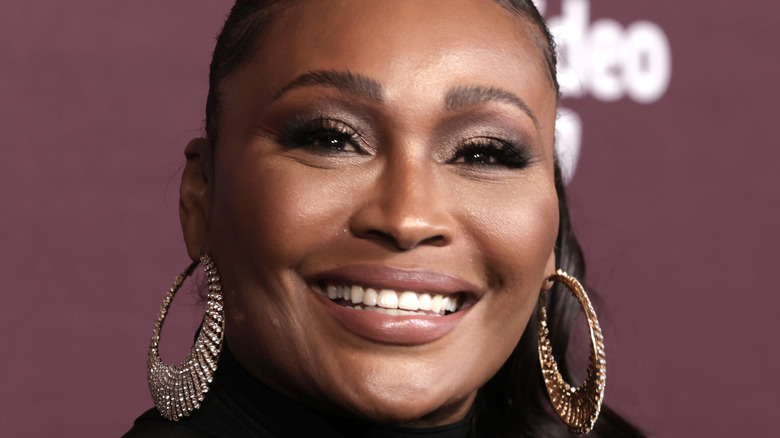 Frazer Harrison/Getty Images
Let's admit it: Among the many, many guilty pleasures of watching any of the "Real Housewives" franchises is waiting for and watching the cat fights –- whose ego is going to get bruised next, and how will she exact her revenge? Along with the fun and glamour of the Housewives' lifestyles, comes a lot of interpersonal drama, and watching friendships emerge, strengthen, and sometimes shatter over the course of a season is a big part of what keeps us hooked.
"Real Housewives" super fans, however, have been asking for more. Of course, they know all the details of the shifting alliances within each "Real Housewives" locale — but what would happen if worlds collided and their favorite housewives from different franchises got to spend time together? This year, they got their wish: "Real Housewives Ultimate Girls' Trip" brought together favorite housewives from various franchises for a group adventure at a luxury tropical villa. Former "Real Housewives of Atlanta" star Cynthia Bailey and "Real Housewives of New Jersey" star Teresa Giudice were among those chosen for the experiment. In an exclusive interview, Bailey shares why she'd long been fascinated by Giudice — and what happened when they finally met.
Cynthia Bailey was curious to meet Housewives from other franchises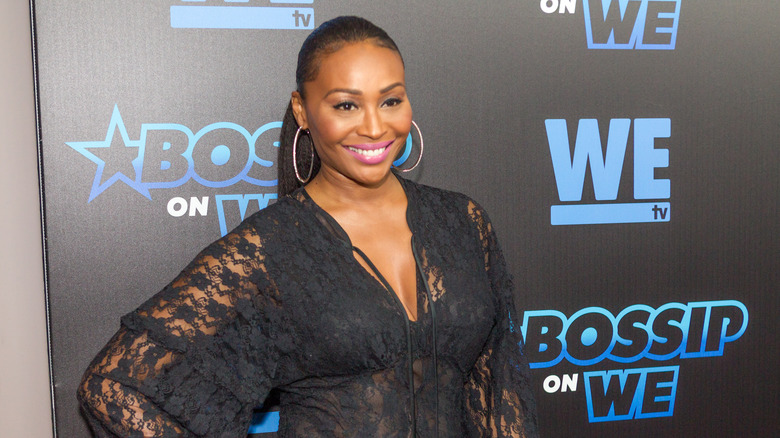 Jamie Lamor Thompson/Shutterstock
Despite being fully immersed in "Real Housewives of Atlanta" for 11 Seasons, Cynthia Bailey is just as fascinated by the other "Housewives" franchises as the rest of us. And this is why she jumped at the chance to participate in "Real Housewives Ultimate Girls Trip." "Being asked to be a part of the first Ultimate Girls Trip, I just knew that it was something that the fans had been wanting for a really long time, and not even just the fans," she said. "Even as a housewife, I've always been curious about what it would be like to mix it up and have different housewives from different franchises in one house together."
And the experience did not disappoint. "Being asked to be a part of the first one was really, really cool," she said. "And I really enjoyed getting to know all of the ladies, even the ones that I bumped heads with, or I had a disagreement with. I think at the end of the day, I feel because of that trip that I will forever be bonded and have a connection with all of those ladies."
She was especially looking forward to meeting Teresa Giudice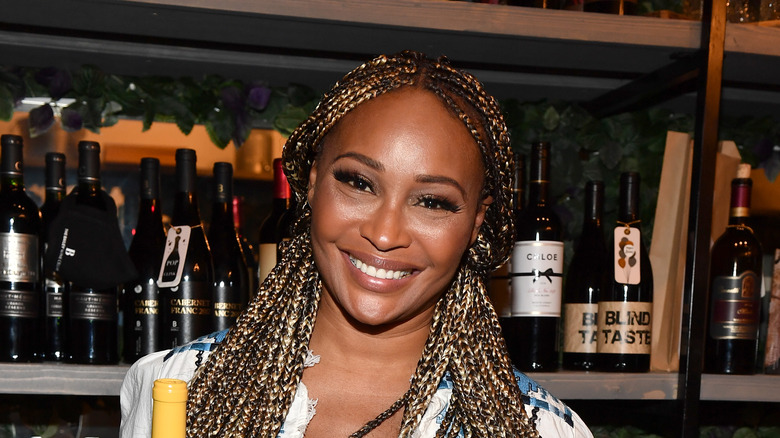 Paras Griffin/Getty Images
While Cynthia Bailey was eager to meet all the fellow housewives participating in "Real Housewives Ultimate Girls Trip," she was especially looking forward to getting to know Teresa Giudice. "I was the most curious about getting to know Teresa Giudice, because I feel like out of everyone in the group, out of all the ladies that attended the trip, she was the one that I knew the least about," she said. "I only knew of her personality, really from the show. We do have mutual friends in common, and we had gone to dinner before with a mutual friend, but we still didn't get to know each other. I feel like Teresa's been through the most out of all of the ladies. I mean she went to prison, I mean, like that alone is something very hard to deal with and to overcome."
After getting to know Giudice and better understanding her story, Bailey's regard for her only grew. "I have so much love and respect for her," Bailey said. "She actually ended up not only being the person that I wanted to get to know the most, the one that I actually bonded with the most. And we are great friends and we'll be friends forever as a result of the Ultimate Girls Trip."
"The Real Housewives Ultimate Girls Trip" is available to stream now on Peacock.