The Perfect Gifts For The Tea Lover In Your Life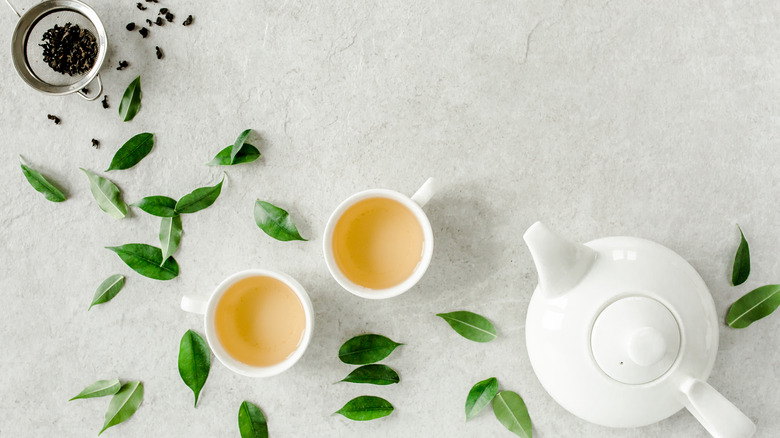 K.Decor/Shutterstock
Tea lovers naturally enjoy trying new tea blends, brands, and products. So if you have a tea lover in your life, gift them something tea-adjacent. It may turn them on to a new favorite blend or product, but even if it doesn't, they'll undoubtedly love it, and the thought put into it.
Tea lovers likely already know whether all teas have caffeine or not and whether coffee or tea is better for the planet, so instead of getting them something informational, get them something that will enhance their tea drinking experience. According to Town & Country Magazine, a perfect gift is a tea advent calendar where they can open a new tea every day leading up to a holiday. These are perfect any month of the year.
Town & Country also recommends bubble tea kits and tea subscription boxes. Bubble tea is often thought of, at least in the West, as a treat that you always buy out, but it can also be made at home with some time and love. Putting bubble tea together yourself will make you appreciate it even more, and it'll be a fun experience. The same applies to subscription boxes, which can be insightful to new types of tea flavors and blends. You can get them set up with a month or two and then they can choose to continue or not based on how they're liking it.
These aren't all, though. There are many more gift ideas to get true tea lovers.
Matcha whisks, tea mugs, and cold brew makers are all perfect tea gifts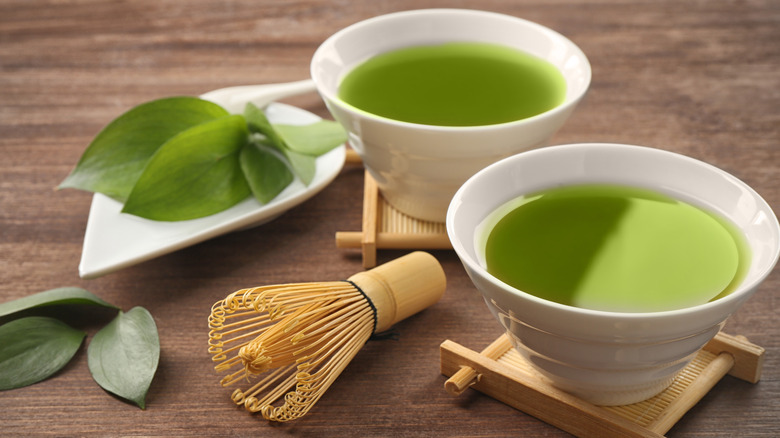 Africa Studio/Shutterstock
Each type of tea does different things to the body, so it's important to try various types to see how your body reacts. This is why tea subscription boxes are growing in popularity. However, many other tea-related gifts await. In fact, one of the best gifts for green tea lovers is a matcha tea kit (via Delish). Like the bubble tea kit, this kit will equip your tea lover with everything they need to make a perfect cup, typically including a milk frother as well as they perfectly dissolve matcha into your milk/water. Likewise, gifting them a matcha whisk even if you don't do the full kit is always perfect. These also help combine the match, as well as frothing.
Some tea lovers are stuck heating their water in the microwave or using a stovetop kettle even when it's inconvenient. Therefore, investing in an electric kettle for your tea lover is a wonderful love letter to them (via Oprah Daily). They're compact and precise, and they make the perfect cups of hot tea. Likewise, grabbing them a cold brew tea maker can help them make better cold tea without having to water down their hot tea with ice.
Ultimately, any tea-adjacent merchandise will also do. Socks, t-shirts, mugs, and other items with cute tea images and sayings will also suffice, as will any adorable teapots you see along the way.