The Heartbreaking Death Of John Madden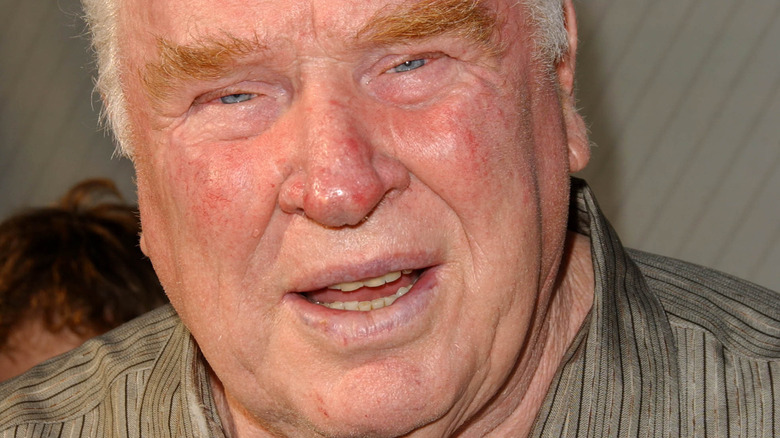 S_Bukley/Shutterstock
The sports world has lost another legend with the death of Madden. The football coach-turned-broadcaster passed away unexpectedly at the age of 85 on the morning of December 28. NFL commissioner Roger Goodell issued a statement saying "On behalf of the entire NFL family, we extend our condolences to Virginia, Mike, Joe and their families. We all know him as the Hall of Fame coach of the Oakland Raiders and broadcaster who worked for every major network, but more than anything, he was a devoted husband, father and grandfather" (via The Spun).
Football played a major role in much of John Madden's life, starting with his years as a talented high school and college player in California. He was drafted by the Philadelphia Eagles in 1956 at age 22, but a bad knee injury ended his pro playing career before it even began (via Britannica). Undeterred, he took to coaching at the high school and college level and quickly caught the attention of the Raiders' owner, who hired him as the linebacker coach. Within just two years, he was promoted to head coach.
Under Madden's direction, the Oakland Raiders became a force to be reckoned with, making it to the AFC championship four times and defeating the Minnesota Vikings in Super Bowl XI. Madden retired from coaching in 1978, and proceeded to a second highly successful career as a TV football analyst.
John Madden lent his name to a popular video game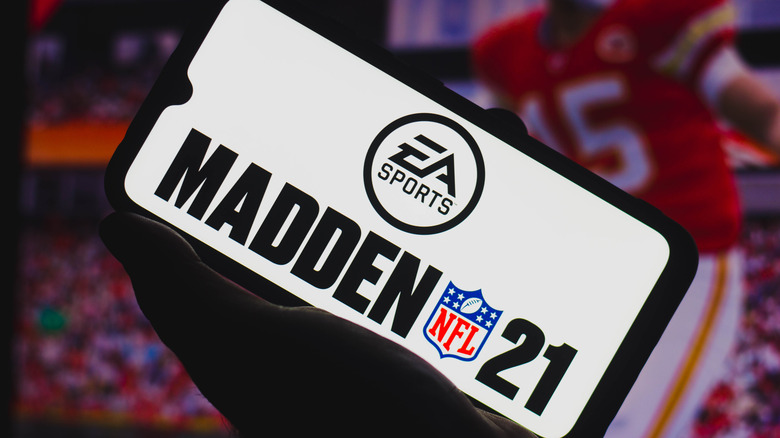 Rafapress/Shutterstock
John Madden's larger-than-life personality, coupled with his impressive knowledge, made him an instant TV star. During his 30-year career as a football analyst, he worked at all four major networks. Madden partnered with commentator Pat Summerall for 22 Seasons, where they called four Super Bowls and gave up part of their Thanksgivings every year to lend their expertise on college bowl games (via Sportscasting.com). 
Though Madden retired from announcing in 2009, he remained in the public eye. His commercial appearances are still considered classic, especially his spots for Miller Lite in the '80s. He once told BroBible, "I mean, light beer –- this was 40 years ago. People didn't know about light beer. That was the whole thing. It's less filling, tastes great."
Football fans too young to remember his coaching, commercials, or commentary still know the legend from the Madden NFL line of video games, to which he lent his voice. The EA series is now in its 22nd incarnation and is just as popular as ever.
On hearing of Madden's death, Cowboys owner Jerry Jones issued a statement saying in part, "This is a loss that is as big as the legacy that John Madden created. A legacy of love. Love for football, for family and for life. I am not aware of anyone who had a greater impact on the National Football League than John Madden, and I know of no one who loved the game more."