How Zendaya's Father Really Felt About Her Partner On DWTS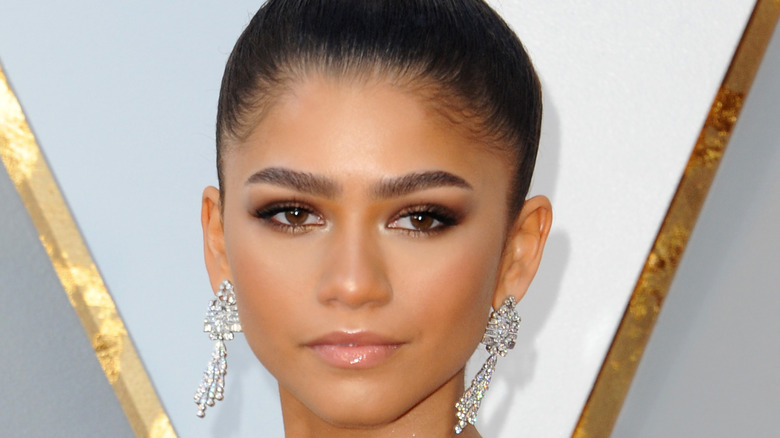 Tinseltown/Shutterstock
Who doesn't love Zendaya? Whether you know her as MJ from "Spider-Man: Homecoming" or have been a fan of hers since her Disney days on "Shake It Up," there's no denying that the multi-talented star is a force to be reckoned with (via IMDb). At only 24 years old, the California-native made history as the youngest actress to win an Emmy Award for Best Actress, and thankfully, there's no sign of her slowing down any time soon (via Hollywood Reporter). 
As of late, the mega-talented actress has appeared in a string of blockbuster films from "Dune" to "The Greatest Showman." In fact, we've gotten so used to seeing Zendaya on the big screen that it seems like a lifetime ago when she was starring on "Dancing With the Stars" alongside Val Chmerkovskiy (via Screen Rant). At the time, Zendaya was only 16 years old, becoming the youngest dancing contestant to date, as well as a fan-favorite and front runner in the competition. Even though she was ultimately the runner-up to winning contestant Kellie Pickler, the former Disney Channel star is still regarded as one of the best "DWTS" contestant's of all time. Not only did Zendaya's "DWTS" experience improve her dance moves, but she also made a lifelong friend in the process with her teammate, Val. But there was one person who wasn't always the biggest fan of their partnership — Zendaya's dad.
At one point, Zendaya's father wanted to kill Val Chmerkovskiy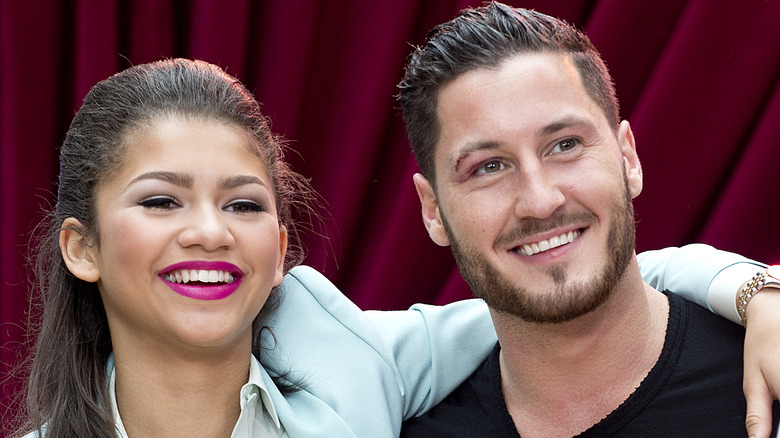 Debra L Rothenberg/Shutterstock
Anyone who has watched "DWTS" knows that it's no picnic, especially if you have a partner who pushes you to the limit like Val Chmerkovskiy. In his memoir, "I'll Never Change My Name: An Immigrant's American Dream from Ukraine to the USA to Dancing With the Stars," Chmerkovskiy opened up about his experience coaching Zendaya and why he adapted such a rigorous teaching style. "Zendaya was a special talent, and special talents had a special, higher bar to clear," the Ukranian-American dance pro wrote (via Heavy).
While Chmerkovskiy's tactics may have helped the "K.C. Undercover" star live up to her full potential, it was a struggle for some of her loved ones to watch her deal with the grueling "DWTS" treatment. In Chmerkovskiy's book, he recalled Zendaya's father, Kazembe Coleman, saying "I wanted to kill you, man. I'd never heard anybody speak to my daughter that way." But despite the tough love that Kazembe witnessed, he understood where Chmerkovoskiy was coming from. "But I couldn't criticize or say anything to you because you know what? That's exactly what I would have told her," Kazembe continued.
Despite everything they went through on their "DWTS" journey, Zendaya has nothing but kind words for Chmerkovskiy. "This guy right here is way more than just a partner," Zendaya said in an interview referring to Chmerkovskiy. "He's an inspiration, a role model, a teacher, but most importantly he's family," (via The Things). Awwww!