Joe Rogan Is Confident This Person Would Beat Donald Trump In 2024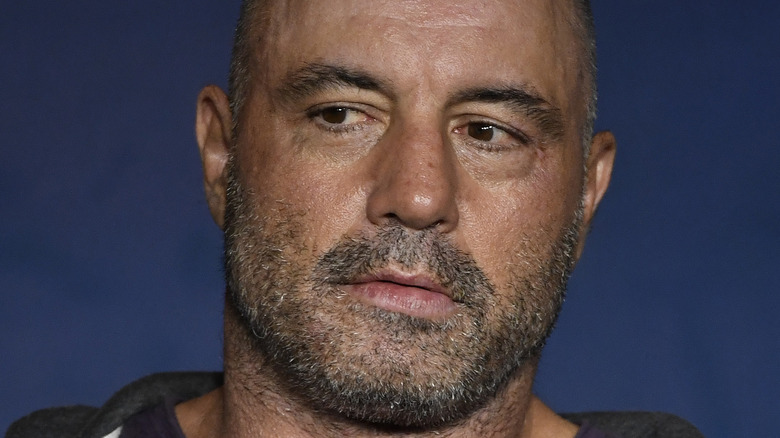 Michael S. Schwartz/Getty Images
With the 2024 presidential election cycle drawing ever closer, commentators and pundits have been trying to predict who will be on the ballot next time around. Former president Donald Trump, who still claims he won in 2020, has teased that he will run again in 2024. However, he has not yet revealed whether he actually will or not (via Yahoo! News). 
When previously asked by Sean Hannity if he'd consider re-engaging in the "battle" of politics, Trump responded, "The country needs it. We have to take care of this country. I don't want to, is this fun? Fighting constantly? Fighting always? I mean, the country, what we have done is so important."
Remarks such as this have led many to believe that Trump is indeed planning on running again. However, one outspoken commentator feels that his opponent might not be President Joe Biden. As ABC News reported, Biden has been adamant that he is running for a second term, especially if Trump is the nominee. Although, podcast host Joe Rogan thinks another well-known and beloved American could run and beat Trump easily. 
Joe Rogan revealed his pick for the 2024 election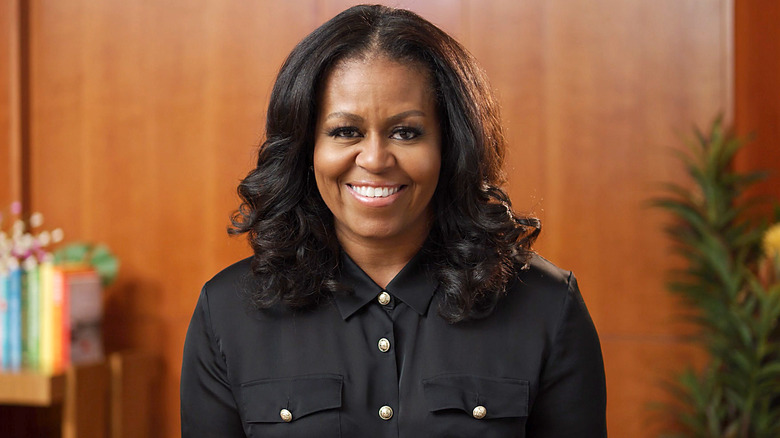 Billboard Music Awards 2021/Getty Images
According to The Wrap, the controversial podcast host Joe Rogan thinks former first lady Michelle Obama should go for it — and if she does, he predicts she will win.
"I really believe if Michelle Obama runs, she wins," Rogan said on "The Joe Rogan Experience" on December 24. "She's great, she's intelligent, she's articulate, she's the wife of the best president that we have had in our lifetime in terms of like a representative of intelligent articulate people," he added. 
Rogan also stated that he envisions a matchup between Donald Trump and Florida Governor Ron DeSantis as his running mate, and Michelle Obama with Kamala Harris as her running mate. However, he did see one thing that could hold the former first lady back. "The only thing that would stop her is if she bought into some of these policies that are destroying businesses in America that are making people scared," he said, adding, "If she somehow or another supported or showed any support for lockdowns and mandates and all this craziness that's going on."