Here's How Tall Michelle Obama Really Is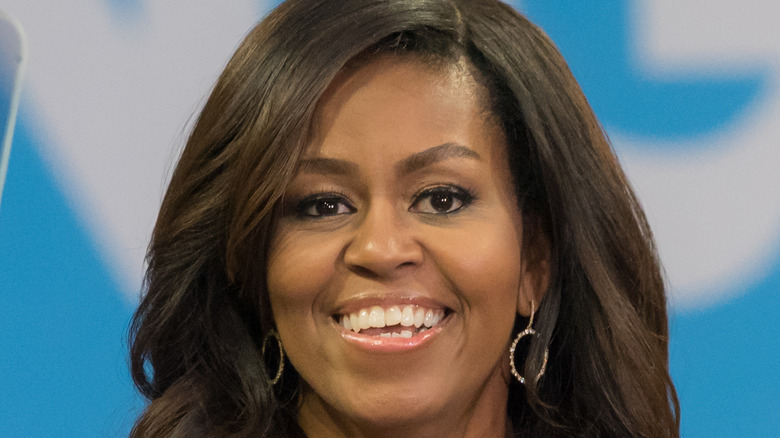 EPG_EuroPhotoGraphics/Shutterstock
Michelle Obama — lawyer, mom, first Black First Lady of the United States, speaker and author — has routinely broken the mold of what Black women are expected to be and act like. As First Lady, she was gracious (via The Atlantic) and strong, regal, sophisticated, compassionate and humane; an exemplar of the kind of role model people want. It was only normal that she'd leave the White House a nationally-beloved figure after eight years of her husband's tenure as American president. Even after leaving the White House, she continues to be a "rockstar" (via The Guardian) and a model to many people, particularly young women across the globe.
Michelle Obama was pivotal to a number of projects on education during her time as First Lady, per The Edvocate; she was very hands-on and passionate about physical and mental health, per Forbes; and of course, she hasn't been one to shy away from important issues on racism and racial prejudice, per Global Citizen. She also managed to do all these while remaining one of coolest First Ladies America has ever seen. Just check out her delightful car ride with James Corden if you ever doubt that.
For someone with so much public adulation, who also once famously asserted that "when they go low, we go high," it wouldn't be surprising to picture Michelle Obama as a physically imposing person. And indeed, she is.
Michelle Obama is one of the tallest First Ladies in American history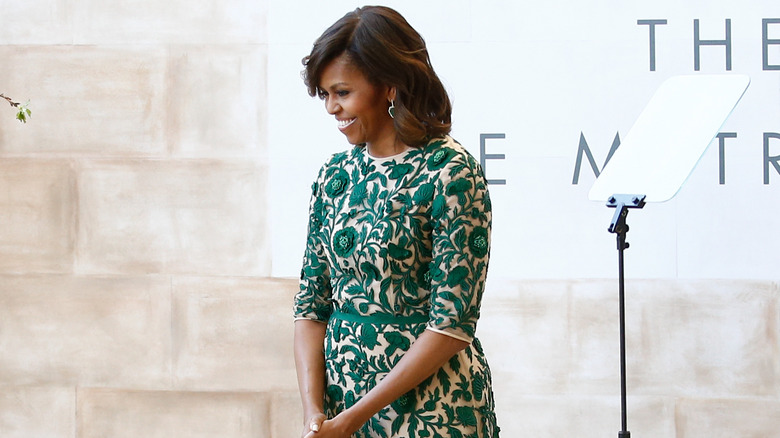 Debby Wong/Shutterstock
Former First Lady Michelle Obama's high standing in society seems to correspond nicely with her height. Standing tall at an impressive 5'11", she is definitely one of the women you would notice in any gathering, and that's not only because of her position or star power. The average woman in America is about 5'4" (via Verywell Fit), so you get the idea of how towering she might look in comparison to other women.
And she is not just tall for a woman, she is tall even in comparison to men. In fact, she is almost as tall as her husband, former President Barack Obama, who at 6'1" is only two inches taller than his 57-year-old wife. American men on average are 5'9" (via Verywell Fit), further underscoring how tall the former First Lady really is.
In comparison to other First Ladies, Michelle Obama is among the tallest to ever call the White House home. As a matter of fact, no other First Lady is taller than her. Eleanor Roosevelt and Melania Trump, at 5'11" (via BiBi3), matched her height.