The Perfect Gifts For The Person With A Sweet Tooth In Your Life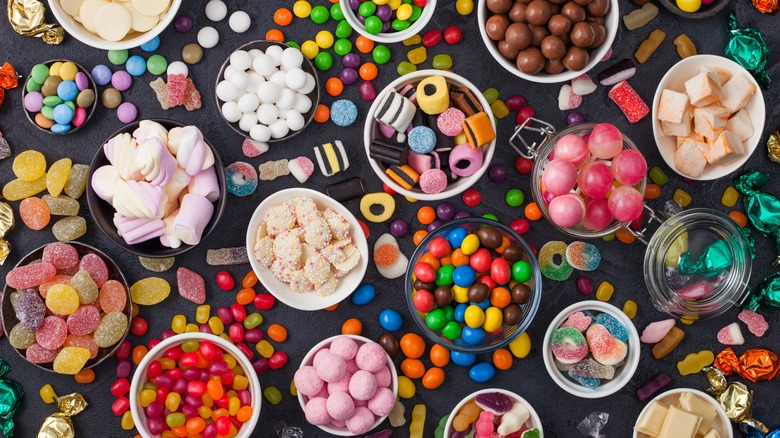 DenisMArt/Shutterstock
We may receive a commission on purchases made from links.
Do you know someone who hates desserts? I doubt it. It is hard to find someone who despises sweets because there is an infinite number of delicious, mouthwatering candies and chocolates — if you don't like one, it is pretty easy to find another. Choosing a gift for someone who has a sweet tooth can be exciting because you aren't limited to desserts. You can also buy baking tools or home decor with the theme of their favorite sugary delight (via Bustle). It doesn't matter what time of the year it is; there is always a reason to celebrate — it could be someone's birthday, the celebration of a promotion, or a breakup that will require you to share a pint of ice cream with your friend. You can treat others (and yourself) to some of these delightfully sweet, dessert-themed accessories, dessert-making tools, or just eat them out of the drool-worthy packaging (via BuzzFeed). 
There was a time when you had to bake your own desserts, but the internet has made it easy to find whatever you are looking for and deliver them to your loved one with a weakness for candy. These decadent gifts will be perfect and thoughtful for those who love sweets a bit too much. Ready to become the best gift-giver ever?
Anyone with a sweet tooth will love these gifts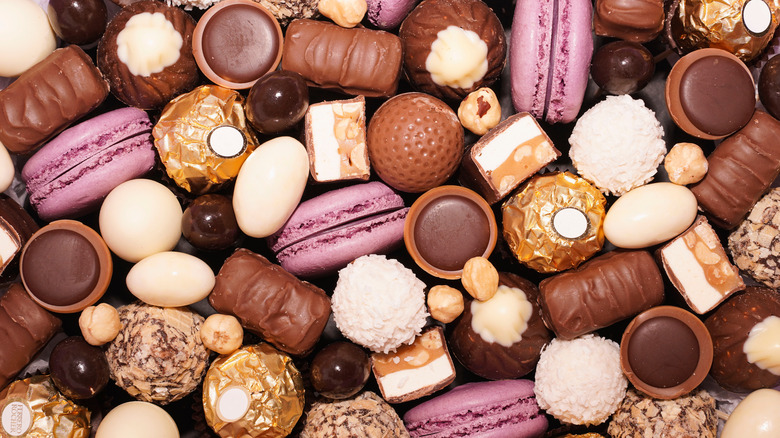 Parkova/Shutterstock
These sweet gifts are sure to make you a favorite. Who doesn't want to be showered with this level of goodness? 
For those who love little cakes, Bustle recommends the Babycakes Mini Maker Cake Pop because it creates perfect little cakes every time. All you have to do is spray it with oil, pour the batter and wait for the perfect little babycakes. For the slightly more sophisticated dessert fiend in your life, you cannot go wrong with the Little Italy Dessert Pack, as recommended by Esquire. This package includes Ferrara's Hand-filled Mini Cannolis, Famous Handmade Tri-Color Cookies & Handmade Soft Pignoli Cookies. It feels like a mini getaway to Italy.
Everyone loves chocolate, which is why StyleCaster has chosen the Alder Creek Ghirardelli Chocolate Sampler. It comes with an assortment of caramel, chocolate chip, dark chocolate, peppermint bark, and more. Buzzfeed also recommends a subscription to Candy Club, which will deliver an assortment of primarily sweet (and some sour) candies and chocolates to your loved one for however long you choose. For the hot chocolate lovers, surprise them with Mouth Hot Chocolate Meltdown, as recommended by Pure Wow. This 3-pack of hot chocolate on a stick is perfect for relaxing at home. Drooling yet?