Here's How To Get Stains Out Of Your White Clothes The Right Way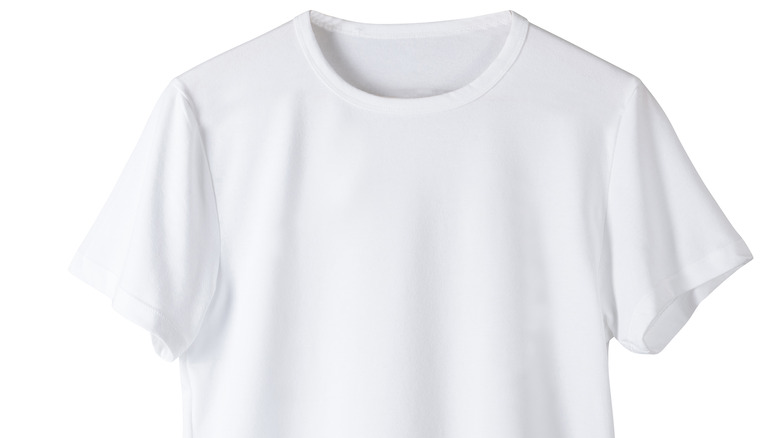 Evgesha the Creator/Shutterstock
For a lot of people, doing laundry is not the most enjoyable of chores, a fact that is only compounded by the existence of stains — some more stubborn than others. When it comes to white or light-colored clothes, some stains can result in the outfit being ruined altogether and you may have to buy something new, per InStyle. While it is true that there are several home remedies and cleaning products that can be used to get stains out of white clothes, using the wrong method can leave you with a ruined article of clothing.
So it may not be a bright idea to go through a trial and error process in the search for what works, when you can just settle for tested and trusted solutions to even the most stubborn stains out of that treasured article of clothing. After all, what good is it to remove a stain that makes something unwearable by using a stain removal method that also makes something unwearable?
Different stains require different treatments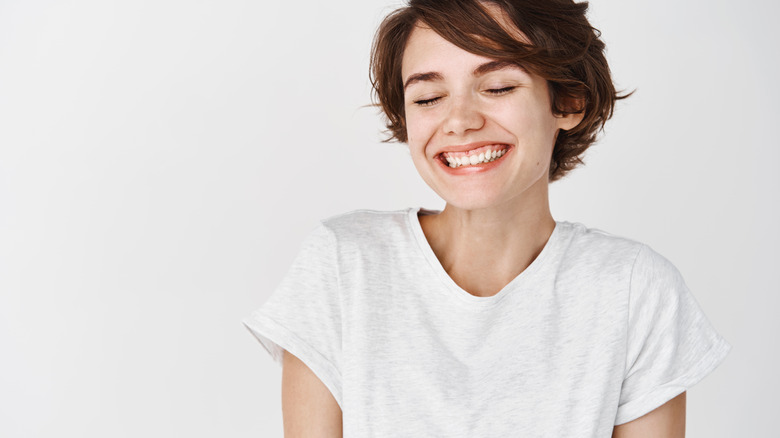 Cookie Studio/Shutterstock
Different stains require different methods of treatment. The use of bleach, dish soap, baking soda, and vinegar is usually recommended to anyone looking to get rid of stubborn stains on whites, per Daily Mail. In any case, one important thing that experts seem to agree on is that you should pre-treat the stained area before washing the piece of clothing, per The Laundress.
For example, removing petroleum jelly stains from your white shirt may require a different method than what's required when you need to get blood stains out of the same shirt. To get rid of coffee stains, as well as tea and fruit juice stains, you should start with soaking the stained piece of clothing in a mix of white vinegar (one tablespoon) and castile soap (one teaspoon) for 30 minutes. Follow this up by sprinkling baking soda or oxygen bleach on the stained portion of the cloth. Wash in cold water, and repeat the process if the stain isn't completely gone, per InStyle.
To get rid of wine stains, you should start by immersing the stain in white vinegar, which can neutralize purple and red pigments. After that, you should apply liquid detergent to the stain before washing it in hot water, per Vine Pair. As for bloodstains, run the stain under cold water before the stain dries, then soak the stain in hydrogen peroxide or an all-purpose stain remover for 10 minutes before washing the piece in cold water, per InStyle.