The Truth About Buddy Valastro's Children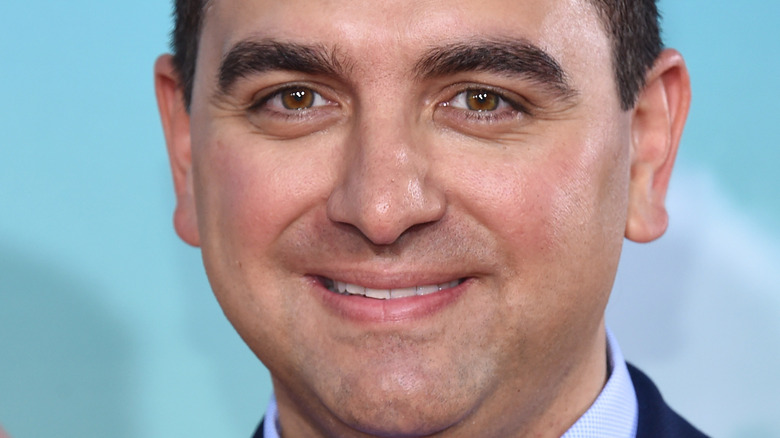 DFree/Shutterstock
Buddy Valastro has made quite the name for himself as star of the hit TLC reality TV series "Cake Boss," as well as his popular restaurant Buddy V's Ristorante and brick-and-mortar bakery Carlo's Bakery. With 14 seasons of "Cake Boss" and going strong, its no surprise that the baker has a strong following these days. But along with followers from the public, he also has a few fans right there at home. Buddy Valastro's children are likely very into his culinary creations. 
Valastro's wife Lisa and their kiddos often pop up on the show and it seems that the entire family is quite close. Speaking with People about a recent injury, Valastro shared that the two have been married for nearly 20 years. Together, the two share four children – Sofia (18), Bartolo "Buddy" (17), Marco (14), and Carlo (9) (via Famous Chefs). Despite his busy lifestyle, Valastro reportedly has a very "special relationship" with all four of his children and his family life is thriving. "I am not bragging, but I have done a lot of good stuff, but my biggest accomplishment is my kids and my family," he told Closer Weekly. 
Valastro never hesitates to celebrate his kids' accomplishments. On Sofia's first day of college, he tweeted a sweet message to her, writing, "We are so proud of how far you've come and we have faith in how far you can go." The family is clearly very close.
Buddy Valastro's wife and children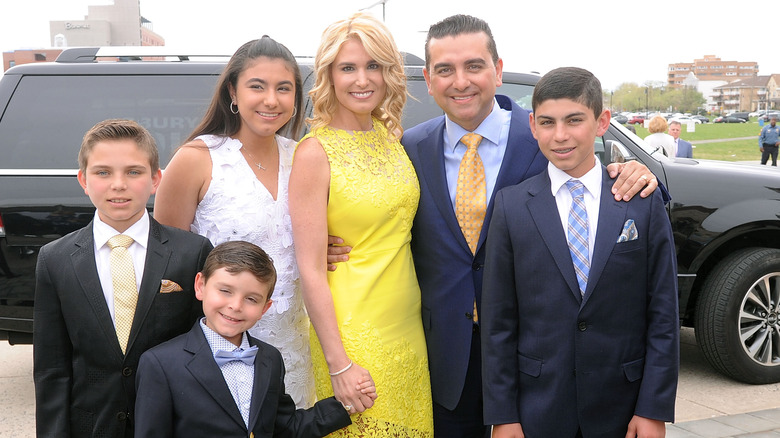 Bobby Bank/Getty Images
Buddy Valastro's focus on family is unsurprising considering his close relationship with his own parents. He started working in his parents' bakery — now his own Carlo's Bakery — at the age of 11 and took it over when he was 17 after his father passed away in 1999, per The Sun. Sticking with the family business and naming his youngest child after his father suggests strong family bonds that he is passing on.
During a 2020 family night that took a turn for the worst, Valastro told People in the aforementioned interview that he suffered a serious injury to his hand after a "horrific" accident in the family's in-home bowling alley. Fortunately, he recovered with the help of wife Lisa. "My wife has been amazing. She's been a trooper," he said at the time, "We're going on 20 years now, and I think that we kind of checked all the boxes. But after you have an injury like this, and your wife helps you dry you out of the shower, that crosses another level."
He went on to endure multiple surgeries to regain use of his hand, and was able to get it back to 95%, per USA Today. "And the fact that I'm still able to do what I love, it was amazing," he said while appearing on the Rachael Ray show. Through good times and bad, Valastro's wife and children have kept him going — and what a beautiful thing that is.