Inside Betty White And Lucille Ball's Relationship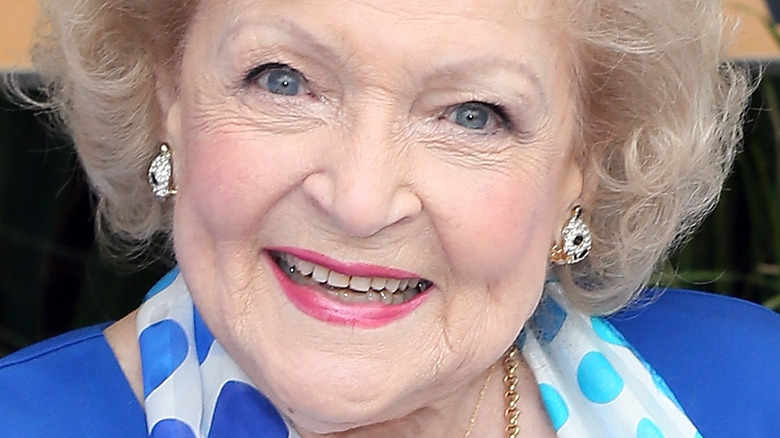 David Livingston/Getty Images
Tributes and tears are flowing in as the world mourns the death of Betty White, who died in her sleep On December 31, 2021. Despite her advanced age and successful career, fans still feel she was taken too soon. According to TMZ and other sources, White apparently was in good health and looking forward to celebrating her 100th birthday in early 2022. White's passing is the latest sobering reminder that the giants of old Hollywood are leaving us faster than we would have wanted. In her eight decades of performing, "The Mary Tyler Moore Show" actor got to meet and work with a number of notables and one, in particular, would become a dear friend. 
White and Lucille Ball met around 1957, when White was filming a sitcom called "Date With the Angels" at Desilu Studios, the company Ball owned with her then-husband Desi Arnaz. Despite an 11-year age difference, they found plenty of common ground, according to Closer Weekly. Behind their comic on-screen personalities, both women were actually shrewd businesswomen. Like Ball, White was a cofounder of a production company called Bandy Productions. "I was one of the first women producers in Hollywood," she once said in an interview (via Britannica). Their mothers, DeDe Ball and Tess White, also became good pals who reinforced their daughters' independence and self-reliance. White called them "dynamite."
Betty White and Lucille Ball were pals and confidantes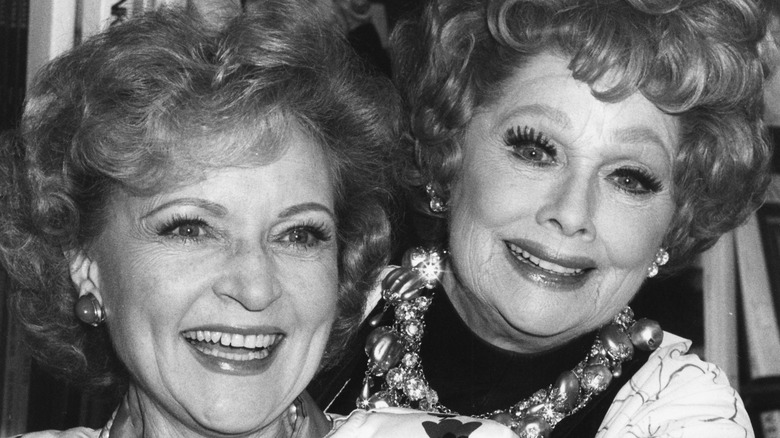 Kevin Winter/Getty Images
In true "Golden Girl" fashion, Betty White and Lucille Ball were there for each other during the most difficult times in their lives. When Ball's marriage to Desi Arnaz began to crumble, the twice-divorced White offered words of wisdom. Ball subsequently provided "a meal and kind words" when White lost her third husband, "Password" host Allen Ludden in 1981 (via Closer Weekly). Then, in 1986, Ball was in the middle of taping a "Password" episode when she found out that Arnaz had died. White recalled to People in 1989, "Lucy was being real funny on the show, but during a break she said, 'You know, it's the damnedest thing. Goddamnit, I didn't think I'd get this upset.'"
"Password" was also the setting for one of the friends' most memorable moments on-screen. On a 1988 episode of the "All-Star Super Password Special" (seen here on YouTube), Ball and White were on opposite teams. Ball was supposed to get partner Carol Channing to say the word "stiff," but couldn't come up with a hint quickly enough and the producers buzzed her out of her turn. White exclaimed, "You don't buzz a legend!" The whole studio laughed — but none harder than Ball herself. 
Ball died the following year, putting a sad end to a three-decade phenomenon that was more than mere friendship. As one insider told Closer Weekly, "Lucy and Betty's relationship spanned more than being just show business acquaintances. They considered each other family."