The Queen Just Honored Camilla Parker Bowles In This Very Special Way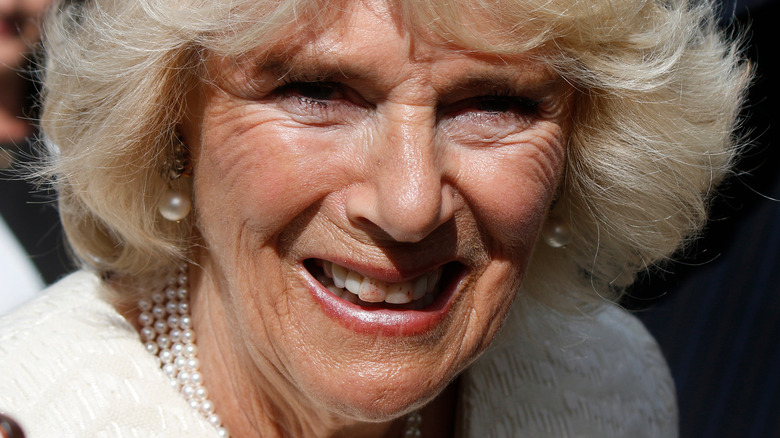 360b/Shutterstock
In recent years, Queen Elizabeth II has developed a strong relationship with her daughter-in-law, Camilla Parker Bowles, and now their closeness will be solidified in a big way. Reports broke on Friday evening that the queen would be personally awarding the Duchess of Cornwall with the highest possible honor: Royal Lady of the Most Noble Order of the Garter. It is believed that the title will go a long way toward repairing Camilla's reputation following her role in the dissolution of husband Prince Charles' marriage to his first wife and mother of his children, Princess Diana. 
The title of Royal Lady of the Most Noble Order of the Garter is the oldest and most senior of the Orders of Chivalry in Britain, per Harper's Bazaar. The queen will bestow this honor upon Camilla in recognition of her service to the crown, as well as the loyalty and discretion she has shown since marrying into the royal family in 2005. Additionally, Daily Mail reported that the title could indicate the queen's approval of Camilla ascending to the throne as queen once she dies and Charles becomes king. Clarence House reported that Camilla is set to becoming Princess Consort, a strategic move to sway public opinion in her favor following Prince Charles' divorce, per Daily Mail.
Clarence House says the 'intention' is for the duchess to become Princess Consort, showing sensitivity to previously negative public opinion over Camilla's role in the breakdown of Charles and Diana's marriage.
Camilla Parker Bowles' complicated rise to royal status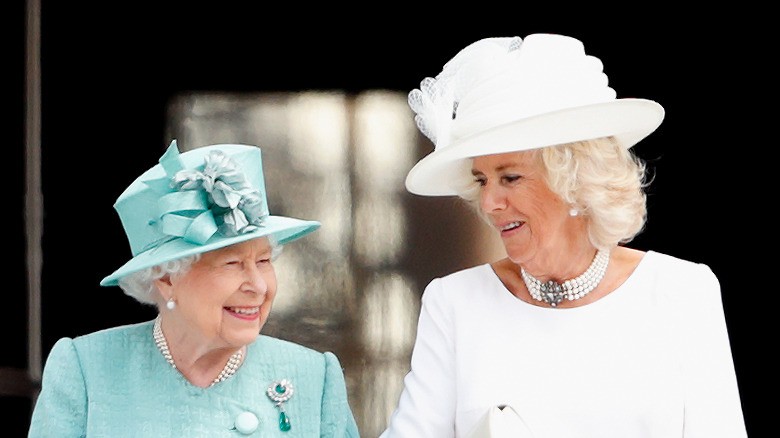 Max Mumby/indigo/Getty Images
Prince Charles long envisioned Camilla Parker Bowles as the queen who'll serve by his side, but their relationship began under a shroud of scandal. In her now famous interview with Martin Bashir on BBC's "Panorama," Princess Diana revealed that both she and Charles were unfaithful. This interview brought about her famous quote referencing Charles' relationship with Camilla: "Well, there were three of us in this marriage, so it was a bit crowded," per Oprah Daily. Diana also discussed her deep unhappiness while living among the royals and insinuated that Charles was not fit to be king. 
Even if Diana didn't agree, Queen Elizabeth II is known to have eventually approved of Charles' choice in second wife and is reportedly very close with Camilla. However, the initial scandal of divorce and infidelity didn't sit well with the queen. Early on, Queen Elizabeth refused to acknowledge Camilla and went so far as to reportedly try to break the couple up, per Vanity Fair. But Camilla worked hard to gain the queen's favor, eventually meeting her in person at a birthday celebration for the former King of Greece, per BBC. In time, the two bonded over shared interests in horses, per People. These days, the two seem rather chummy when photographed at royal events together. 
After years of tension, it would seem that Camilla has indeed earned the queen's approval and will soon have the title to prove it.