The FDA Just Made A Big Announcement About The Pfizer Booster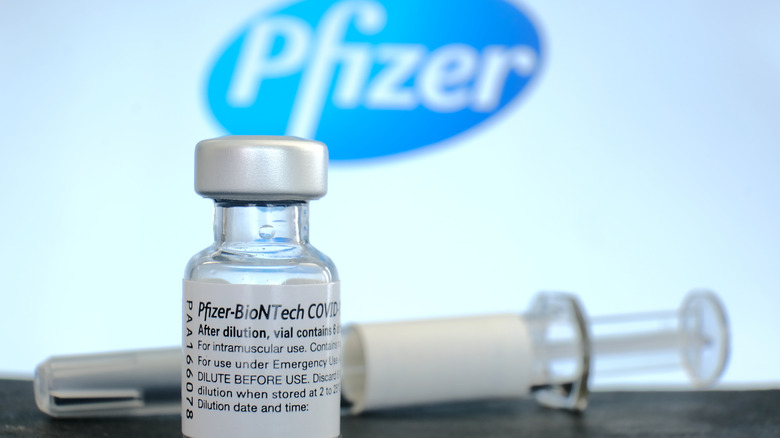 Flowersandtraveling/Shutterstock
If you're a worried parent of teenagers returning to school in the United States after winter break, you might breathe a sigh of relief after the Food and Drug Administration's latest Pfizer COVID-19 vaccine booster announcement. According to an AP report, the U.S. plans to expand booster availability to children as young as 12 years old. The latest FDA recommendation comes during the rapid omicron surge following holiday celebrations right as many children around the nation prepare to return to school. Previously, the booster shots were only available to older teens ages 16 and up. 
NPR also reported that the agency changed the time for receiving the booster from six months to just five months after the previous dose was received, so your kid may be able to get their booster in a matter of weeks. Read on to find out what further steps must happen before you can sign your teen or tween up for a Pfizer COVID-19 vaccine booster shot.
Here's when you can start getting booster shots for 12-15 year olds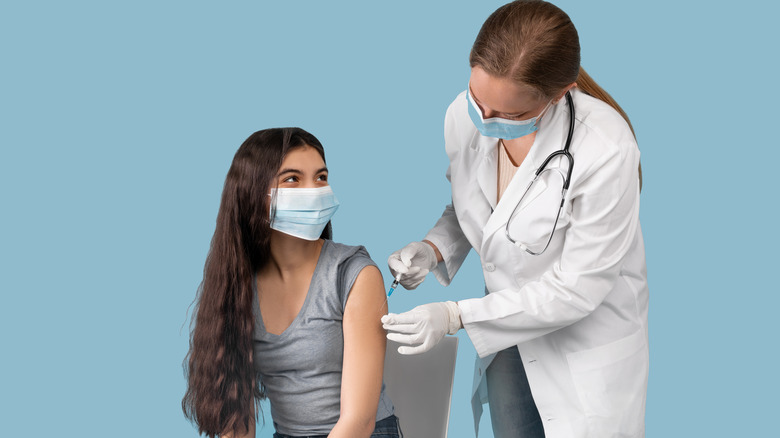 Prostock-studio/Shutterstock
Although the Food and Drug Administration recommended Pfizer COVID-19 vaccine boosters for children ages 12 to 15 today, there's still another hurdle before you can schedule your child's booster shot appointment. The AP reported that a Centers for Disease Control and Prevention will meet later this week to discuss the updated recommendation. CDC director Dr. Rochelle Walensky will ultimately decide on the availability of boosters for younger teens. According to NPR, the FDA also allowed children ages 5 to 11 to receive a booster if they're immunocompromised. 
Acting FDA Commissioner Janet Woodcock, M.D., issued a statement saying, "Throughout the pandemic, as the virus that causes COVID-19 has continuously evolved, the need for the FDA to quickly adapt has meant using the best available science to make informed decisions with the health and safety of the American public in mind."
While teens typically face fewer risks of COVID-19 complications than older groups, receiving a booster can help reduce the risks and help keep them from spreading the disease further. FDA vaccine chief Dr. Peter Marks said reminded people, "It's not too late to start to get vaccinated." Ultimately, the goal for the U.S., according to Dr. Vivek Murthy, the U.S. surgeon general, is to keep children in schools this semester. If you're a parent of this age group, keep an eye out for the CDC's decision later this week.