This Tablet Is An Affordable Alternative To The iPad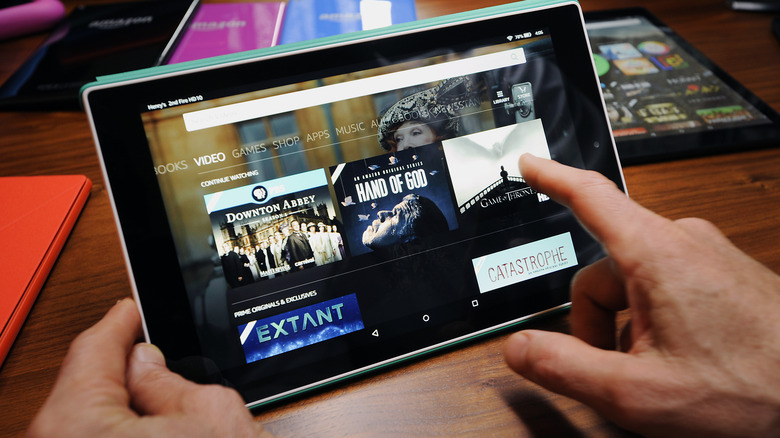 Bloomberg/Getty Images
We may receive a commission on purchases made from links.
As far as digital tablets go, the iPad has remained the dominant product since its release in 2010 (via ScreenRant). Technically, the first tablet computer went on the market in 2000 thanks to Microsoft, and according to Business Insider some credit the company for creating the term "Tablet PC" with these devices. However, there was nothing like Apple's iPad until, well, it came out.
Obviously, the success of Apple's 1st generation tablet marked a change in the tech world, and many other companies quickly followed suit with their own versions of the touch screen marvel. Samsung soon released the Galaxy Tab, which is now in its seventh series (via Tech Radar) and has been described as a serious competitor to Apple's iPad Pro range.
However, for those who are just looking for the optimum performance of a tablet for a more affordable price, there are others out there that aren't as expensive as what Apple or Samsung have to offer.
This tablet lets you access your favourite apps at a cheaper price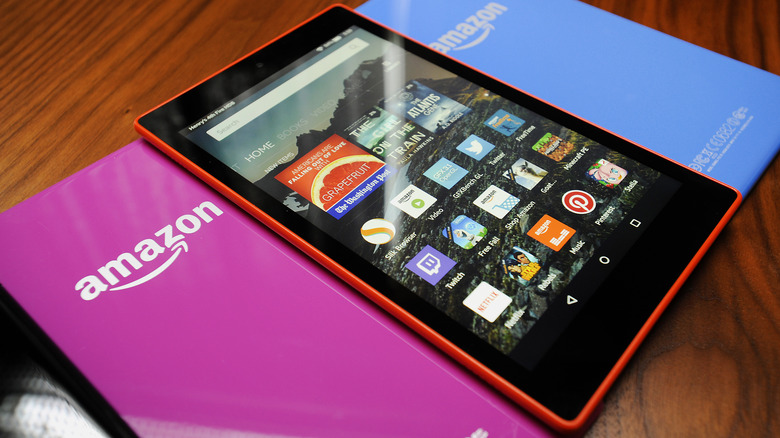 Bloomberg/Getty Images
If you're looking for the portable computer experience that a tablet provides, look no further than Amazon. Yep, the online marketplace released their own tablet in 2011 with the Kindle Fire (via Tech Crunch), going far beyond what the original Kindle provided (i.e. reading eBooks and magazines). Now marketed as the Fire HD, it can pretty much do the basics that an iPad provides, but for a much more affordable price.
Currently on its 10th edition of the Fire HD tablet (via Wired), this piece of tech offers a 1080p screen to stream movies, TV, and web videos as well as being super compatible with Amazon's Alexa software. You can also access social media apps like Facebook, Twitter, and Instagram, as well as streaming services like Netflix, Spotify, and Disney+.
The price depends on whether you want 35 GB or 64 GB of storage, as well as whether you opt for lock screen ads or no ads. As of this writing, the cheapest configuration will run you $150. You can buy it directly from Amazon for this price, or from Target.