CNN Staff Is Fuming Over Andy Cohen's On-Air Behavior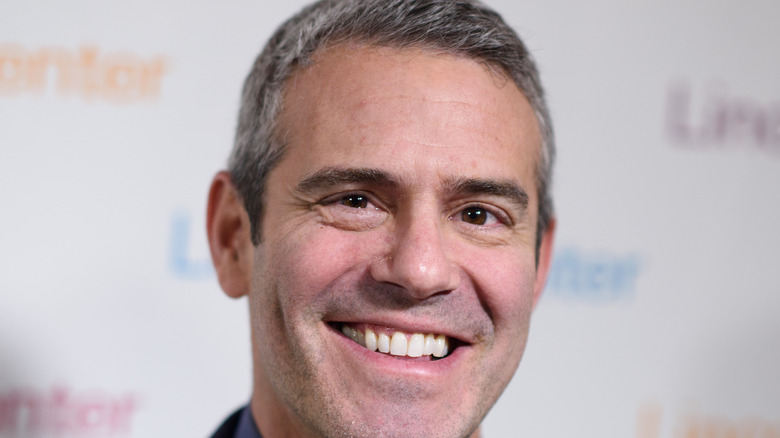 Dave Kotinsky/Getty Images
CNN's Anderson Cooper teamed up with Andy Cohen for a drunken New Year's Eve celebration that became a major headline-grabber. As the New York Post notes, the TV personalities rang in 2022 by getting sloshed on live TV (as has become tradition, per Glamour's report from 2020). At one point, Cohen unleashed on former New York City Mayor Bill de Blasio, ranting that he should, "Do his victory lap dance after four years as the crappiest term of the mayor of New York," as Cooper looked on in disbelief. Cohen then quipped, "The only thing that Democrats and Republicans can agree on is what a horrible mayor he has been. So, sayonara sucker!"
Deadline reports comedian Stephen Colbert discussed it at length during the latest episode of his talk show, joking, "This year's second-biggest medical headline is that scientists say there are no hangover cures — which is terrible news for Andy Cohen." Cohen also made digs at Ryan Seacrest during the wild broadcast. As Colbert hilariously pointed out, "Usually when someone gets that angry drunk on live TV, they have to go explain their behavior to Andy Cohen," referring to Cohen's position as the host and resident truth-teller of the drama-filled "Real Housewives" reunions.
Although Cohen's antics were a big hit on social media, with one viewer admitting he and Cooper "made" their night, staff at CNN weren't too impressed with his display.
CNN staffers aren't impressed with Andy Cohen's behavior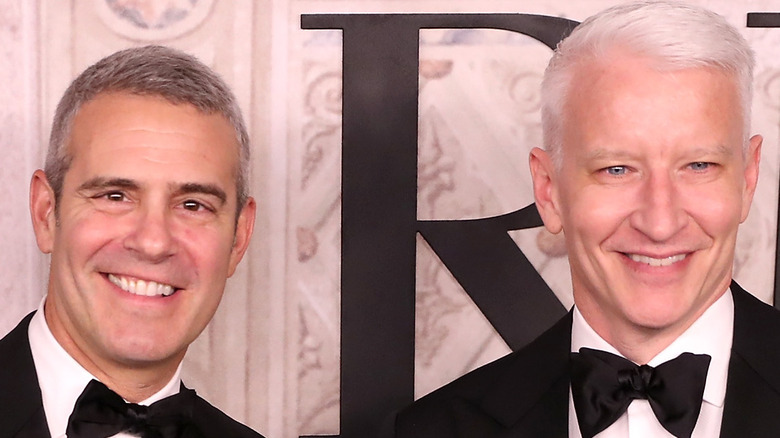 Rob Kim/Getty Images
Andy Cohen might have delighted social media with his hilariously unhinged hosting, but people working behind the scenes at CNN were less enthused. Insiders told Radar Online, "We claim to be the most trusted network in news and yet CNN hires Andy Cohen to make a fool out of all of us with his New Year's performance?" Staffers are reportedly "embarrassed and angry" about Cohen's behavior, particularly considering he's not actually employed by the esteemed news network. An insider also claimed he made them all look like "losers," in direct response to Cohen's suggestion that Ryan Seacrest's viewers are losers.
However, CNN fought back against Radar's claims that Cohen wouldn't be allowed to host the event again. A spokesperson stated, "Andy said something he shouldn't have on live TV. We've addressed it with him and look forward to having him back again next year." The Bravo stalwart clearly regretted his actions, taking to Twitter the following morning to acknowledge, "I was a bit overserved last night." Still, Cohen also wrote, "I had so much fun though, and I hope you did too!" 
Over at NBC, the reaction was very different, with one source pointing out that Cohen is the man behind the "Real Housewives" franchise. He typically "interviews reality train-wrecks, not world leaders and real newsmakers." Moreover, they were glad to see him causing havoc over on CNN rather than NBC, which is the parent company of Bravo.