Did Lily Collins Really Try To Take A Bouquet From Princess Diana?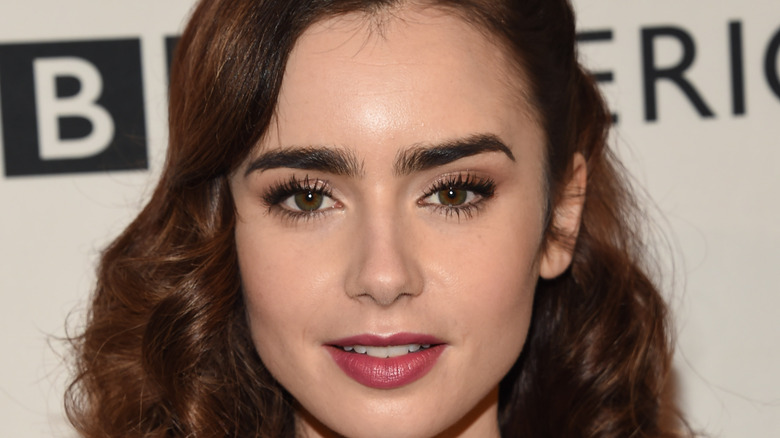 DFree/Shutterstock
Although Lily Collins was born in Great Britain, she spent most of her childhood in Los Angeles after her parents, famous musician Phil Collins and architect Jill Tavelman, split up. Still, the "Emily in Paris" star has always had a special connection with her birthplace — and the country's royal family. "I feel very close to England. I do feel British at heart," she told Vanity Fair. "I like following [the royal family]. I remember setting my TiVo at the time to wake me up in the middle of the night to watch the royal wedding. I recorded it and wanted to be part of that history-making moment."
When she was a child, her father often performed charity work for the Prince's Trust, which was launched in 1976 by Prince Charles to help vulnerable young people aged 11-30 get their lives on track by offering free courses, grants, and mentoring opportunities. As a result, Lily got to spend some time with royal family members as a toddler — and she wasn't always well-behaved! "Apparently I was told that Prince Charles gave me a phone to play with and I proceeded to try to smack him with it. My mom was like, 'Oh my god, we're gonna get kicked out!'" she told Vanity Fair.
And a young Lily also acted out when she got the chance to meet Princess Diana.
A young Lily Collins didn't want to share with Princess Diana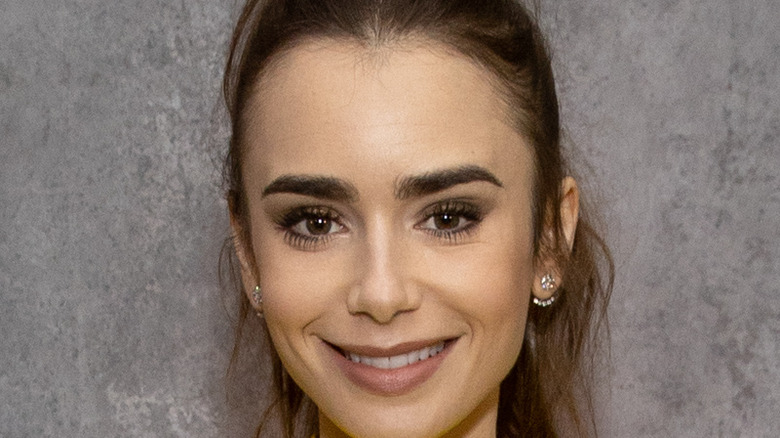 Emma Mcintyre/Getty Images
When a young Lily Collins met Princess Diana, things didn't go exactly as planned. "I'm giving Diana flowers, but the second she went to take them I then tried to pull them back," Lily explained to James Corden on "The Late Late Show" after he showed a photo of a Lily meeting the late princess (per Yahoo!). "So, as you can imagine, all the air was sucked out of the room. But then again, I was wearing a cute dress, so who's going to really punish me?"
Lily got to spend some time with the royals due to her famous father's charity work with the Prince's Trust. "I just went along for the ride, and I guess I had a tendency to do naughty things as a two-year-old," she joked. As an adult, she has definitely stepped out of her father's shadow and built a successful acting career on her own. In fact, she never wanted to use her famous last name to her advantage. "I so badly wanted to always fight that, because it wasn't the place that I was coming from," Lily told Glamour. "And so I am really proud of where I am today because I know how hard I work."