Here's What Chiara De Blasio Studied At School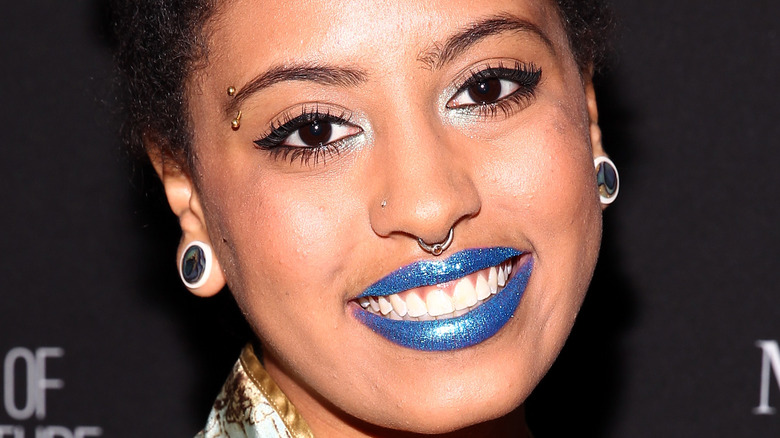 Astrid Stawiarz/Getty Images
Chiara de Blasio may be in the public eye because her father is New York City Mayor Bill de Blasio, but it's her activism that has gained fans' attention. As the daughter of two self-proclaimed activists — her mom is Chirlane McCray, a writer, feminist, and activist who penned the 1979 essay, "I Am a Lesbian" (via New York Magazine) – it's not surprising to learn that de Blasio is passionate about fighting for racial equality, women's rights, and just doing what she can to fix injustices, per Teen Vogue.
So while she's been in the public eye since her father was named mayor in 2014, de Blasio continues to gain public recognition on her own accord. She has been applauded by many for her willingness to speak freely and openly about her struggles with depression and addiction in a YouTube video and through her writing (via Elle).
The feminist also made headlines for her participation in one of the many Black Lives Matter protests that took place in 2020. She was arrested in Lower Manhattan where she was apprehended for "blocking traffic and refusing to comply with police demands" during a protest where people were objecting to the treatment and death of George Floyd (via the New York Post).
"Seeing my parents be public servants has definitely given me this drive to help fix the planet. I definitely want to be an activist for all the issues I find righteous," she told Teen Vogue. 
De Blasio followed her aspirations to change the world by pursuing a college degree in a field she is passionate about. Here's what Chiara de Blasio studied at school.
If you or someone you know is struggling with mental health, please contact the Crisis Text Line by texting HOME to 741741, call the National Alliance on Mental Illness helpline at 1-800-950-NAMI (6264), or visit the National Institute of Mental Health website.
Chiara de Blasio studied sociology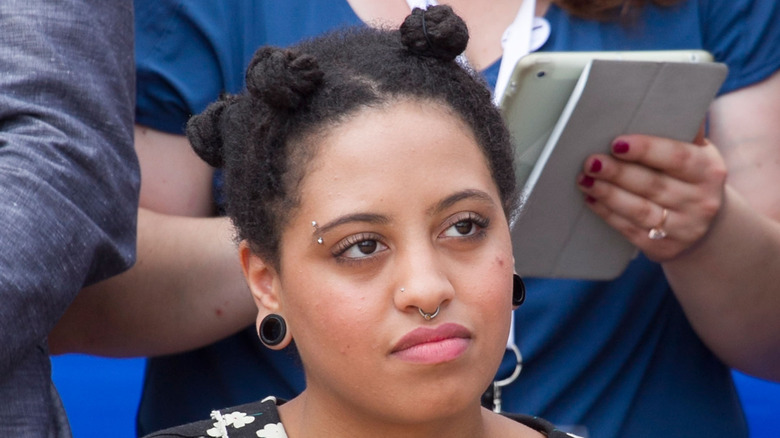 Giovanni Marino/Getty Images
It's really no surprise that Chiara de Blasio moved to California from New York City to pursue a degree in sociology at Santa Clarita University. Located in northern California, the university's sociology department page describes its program as one which "unveils a greater understanding of the social forces and processes that shape our societies and influence socializations, institutions, cultures, and individual decisions."
In 2016, de Blasio's family cheered for her as she walked across the stage to accept her diploma during a graduation ceremony (via the New York Post). With a degree in hand (she also graduated with a minor in women's and gender studies and a concentration in criminal justice), the college grad continues to work as the program coordinator of Feminists for Justice at Santa Clarita Community Action Program, according to her LinkedIn.
However, she plans to pursue a career in the field of social work, according to the New York Post. This makes complete sense given her background experience in advocating for various communities and human rights. She appears to be following in the footsteps of her mom and dad. And she has no plans to stop raising her voice for others. She told Teen Vogue, "I definitely want to be an activist for all the issues I find righteous."