How Did Olivia Wilde And Harry Styles Meet?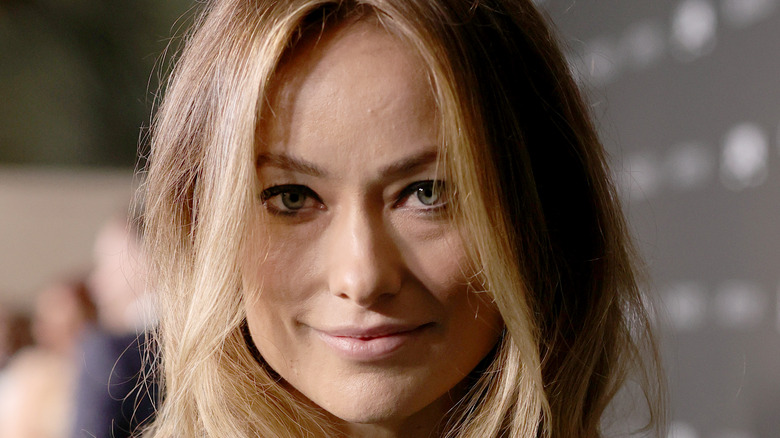 Rich Fury/Getty Images
In January 2021, rumors started circulating that Olivia Wilde and Harry Styles were dating. The duo was seen holding hands at a friend's wedding in Montecito, California, according to People. "They were affectionate around their friends, held hands and looked very happy," a source told the magazine at the time. "They have dated for a few weeks."
This news came a few months after Wilde announced that Styles would be starring alongside Florence Pugh in her second film as a director, "Don't Worry Darling." Shia LeBeouf had originally been cast in the role of Jack, which Styles will now portray, but had to drop out due to "scheduling conflicts" according to Cosmopolitan. But it's been alleged that Wilde fired LeBeouf due to her "no a******* on set" policy (via Variety), and that the actor was "off-putting" to people associated with the film.
The film, which is set to release on September 23, will see Styles play a seemingly perfect husband to Pugh's Alice — an unhappy '50s housewife who begins to question her sanity and reality in the picture-perfect, California neighborhood they live in.
Olivia Wilde has so much admiration for Harry Styles, especially for his work in her upcoming film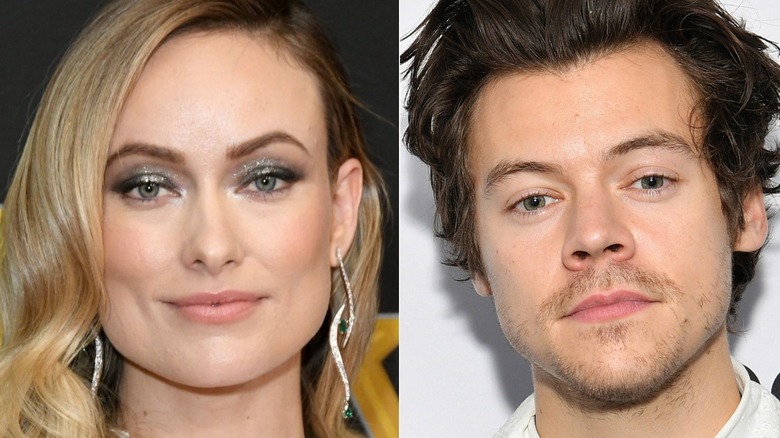 Dia Dipasupil/Getty & Quinn Jeffrey/Shutterstock
Neither Harry Styles nor Olivia Wilde has confirmed they're in a relationship, but there's been plenty of evidence to suggest they're happily in love. Prior to the rumors, Wilde described Styles as "very modern" in Styles' 2020 December cover for Vogue, adding that she hoped "that this brand of confidence as a male that Harry has – truly devoid of any traces of toxic masculinity – is indicative of his generation and therefore the future of the world."
A month after they were spotted together in 2021, Wilde shared her admiration of Styles in "Don't Worry Darling" on Instagram. "He didn't have to join our circus, but he jumped on board with humility and grace, and blew us away every day with his talent, warmth, and ability to drive backwards," she wrote. That summer, they were photographed strolling around Los Angeles together with their arms around one another and holding hands (via the Daily Mail).
Wilde somewhat confirmed that a relationship could exist in a January cover for Vogue. While she wouldn't confirm that she was dating Styles, comments surrounding their age gap were brought up, to which Wilde replied that while "it's obviously really tempting to correct a false narrative," what people have to realize is that "when you're really happy, it doesn't matter what strangers think about you. All that matters to you is what's real, and what you love, and who you love."