Is The Clinique Line Smoothing Concealer Worth It?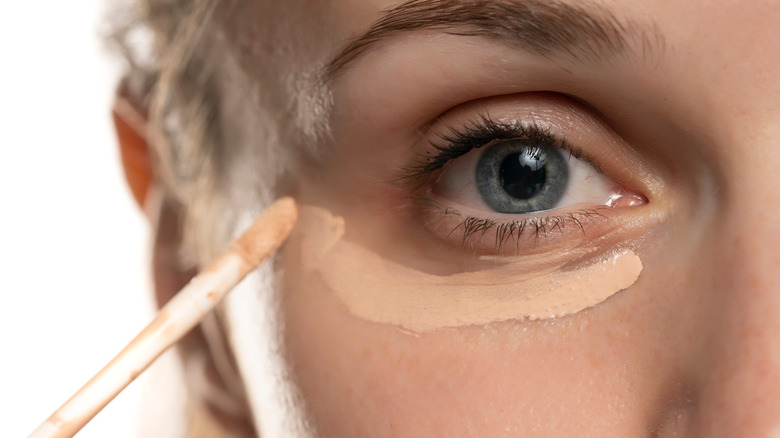 Vladimir Gjorgiev/Shutterstock
Concealers are a godsend because they do so much for your face. The right concealer can camouflage dark circles, blemishes, and scars. Celebrity makeup artist Erika La' Pearl told Byrdie, "You want a concealer to give the skin a bit of brightness while eliminating any dark circles, concealing redness, and covering up any dullness on the face." When used correctly, a smooth concealer can also give the illusion of a sculpted face and contour the cheekbones and upper forehead. Concealers are also available in many formulas. The liquid concealers are the most versatile as they can be used for sheer to full coverage without emphasizing fine lines (via Cosmetics and Beauty).
The Clinique Line Smoothing Concealer is the cosmetic line's oil-free formula that claims to help smooth your skin and minimize the appearance of lines for an instantaneously firmer appearance. Clinique is a trusted brand and one of the first brands to take a dermatological approach to skincare and provide products that could be customized to your specific needs. Another factor that makes them popular is that all their products are free of parabens, phthalates, and fragrances. When Clinique released its line smoothing concealer, it was sure to get the attention of those looking for a good, quality liquid concealer.
Clinique Line Smoothing Concealer is an oil-free formula available in four shades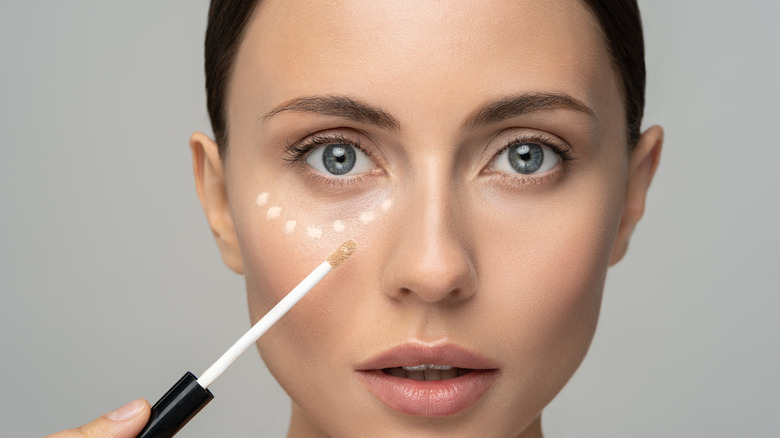 DimaBerlin/Shutterstock
Clinique Line Smoothing Concealer is an oil-free formula, which is excellent for those with greasy skin looking to conceal fine lines. It is long-lasting and buildable and available at Ulta for $22.00. One of the downsides of this concealer is the limited number of shades, four, which doesn't make it inclusive of many skin tones. Compared to the range of 30 available colors in their Even Better Makeup SPF 15 foundation, it seems lacking (via Byrdie).
Style Craze loves this concealer because it has skin-brightening ingredients to give you an instant luminous glow while reducing redness and uneven tones. If you are looking a little tired, it can perform miracles. It feels weightless and appears to have staying power on the skin but hasn't quite gained the popularity as its other holy grail products. If you are looking for a broader range of shades, you can check out their other concealers. Byrdie is a fan of the  Even Better All Over Concealer + Eraser because it is lightweight, provides full coverage, and is available in 42 shades. USA Today prefers the  Beyond Perfecting Foundation + Concealer, a multitasking product that works for all skin types and is available in 38 shades.