Valerie Bertinelli Reveals How She Said Goodbye To Eddie Van Halen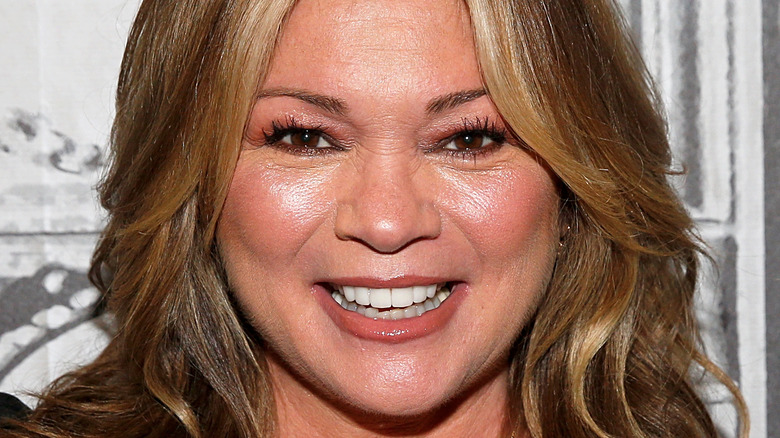 Dominik Bindl/Getty Images
Fans were saddened when rock legend Eddie Van Halen passed away on Oct. 6, 2020. The music icon had been battling cancer for more than 10 years after being diagnosed in the early 2000s (via TMZ). Before his death, Van Halen spent five years flying between the U.S. and Germany, where he underwent radiation treatment. In the hours before his death, the rocker was told that his cancer had spread to his brain and other organs. He passed away at St. John's Hospital in Santa Monica surrounded by his loved ones, including his wife Janie, brother Alex, son Wolfgang, and his ex-wife, actress Valerie Bertinelli.
Bertinelli posted a sweet tribute to her ex after the news of his death broke. "40 years ago my life changed forever when I met you. YOu gave me the one true light in my life, our son, Wolfgang. Through all your challenging treatments for lung cancer, you kept your gorgeous spirit and impish grin. I'm so grateful Wolfie and I were able to hold you in your last moments. I will see you in our next life my love," she posted on Instagram, along with a photo of herself with Van Halen and their son.
Now, a little over a year after Van Halen's death, Bertinelli is opening up about her relationship with her ex in her new book, and giving new details about her final moments with him.
Bertinelli remembers her late ex-husband in new book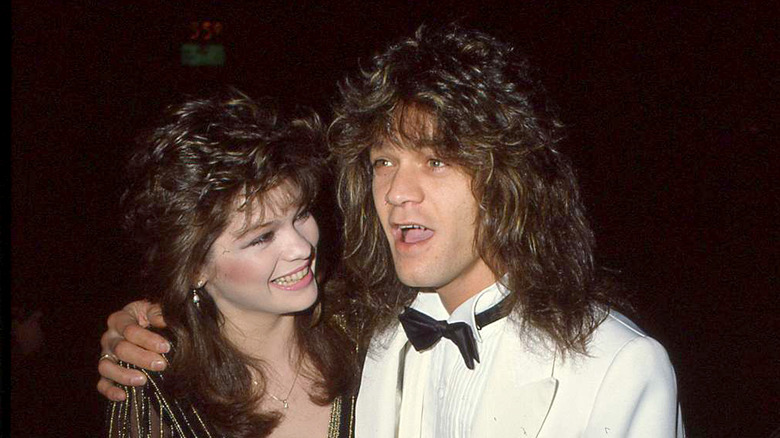 Kevin Winter/Getty Images
Valerie Bertinelli didn't hold back in her new book "Enough Already: Learning to Love the Way I Am Today." In new excerpts of the book obtained by People, the actress opens up about saying goodbye to her ex-husband, Eddie Van Halen, during his final moments in October 2020. "I loved Ed more than I know how to explain," Bertinelli wrote. "I loved his soul." The "Hot in Cleveland" star revealed that as Van Halen was dying of cancer she told him, "Maybe next time. Maybe next time, we'll get it right." She was also in the room with her former husband as he drew his last breath, alongside their beloved son, Wolfgang. "'I love you' are the last words Ed says to Wolfie and me," she wrote, "and they are the last words we say to him before he stops breathing."
In the book, Bertinelli reveals intimate details about her life with Van Halen. "We were portrayed as a mismatch," she said. "The bad boy rock star and America's sweetheart but privately, Ed wasn't the person people thought he was and neither was I." Bertinelli called Van Halen her "soulmate,"  saying their 40-year relationship included "love, anger, frustration and friendship."
Despite their divorce in 2007, the actress says that the two remained close. "There is no greater love than what we had between the two of us and with that, we made this beautiful son," Bertinelli said.