How Brittany Daniel's Sister Made Her Dream Of Becoming A Mom Come True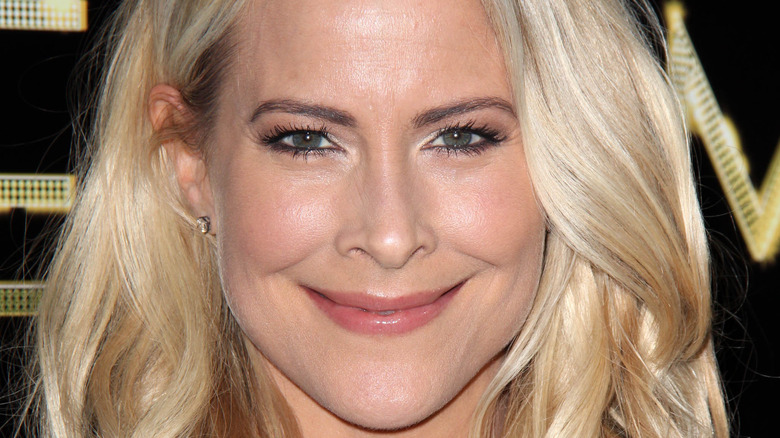 Kathy Hutchins/Shutterstock
Actress Brittany Daniel and her husband, Adam Touni, were "overcome with joy and a peace they've never known" after welcoming their daughter, Hope Rose, via surrogate in October 2021, per People.
While the "Sweet Valley High" star always knew she wanted to be a mother, she wasn't sure if the dream would become a reality after she battled stage IV non-Hodgkins lymphoma in 2012. The six months of chemotherapy she went through in order to fight the disease damaged her eggs, and Brittany was told she would not be able to get pregnant on her own. 
So, she turned to her twin sister, Cynthia Daniel, for help. "We are so intertwined," Brittany told People. "Everything that's hers is mine and everything that's mine is hers."
Here's how Cynthia aided her twin in getting pregnant.
Cynthia Daniel donated her eggs so Brittany could have a baby
Kathy Hutchins/Shutterstock
Cynthia Daniel, who shares three children with her husband, "Yellowstone" actor Cole Hauser, didn't hesitate to donate some of her eggs to her sister, per People.
"I saw it as such a simple gift I could give to her," she said. "I know Brittany would do it in a split second for me. And we've always shared everything, so why not this?"
Unfortunately, Brittany went through three failed in vitro fertilization attempts using Cynthia's eggs. "I thought I might have to wrap my head around not being a mom in this lifetime," she remembered. "I fought so hard to get there, and I was so scared it wasn't going to happen."
But the actress, who will soon appear in the revival of "The Game," wouldn't give up. She and her husband used a surrogate, who successfully got pregnant using Cynthia's egg.
Britany Daniel and her husband are thrilled to be parents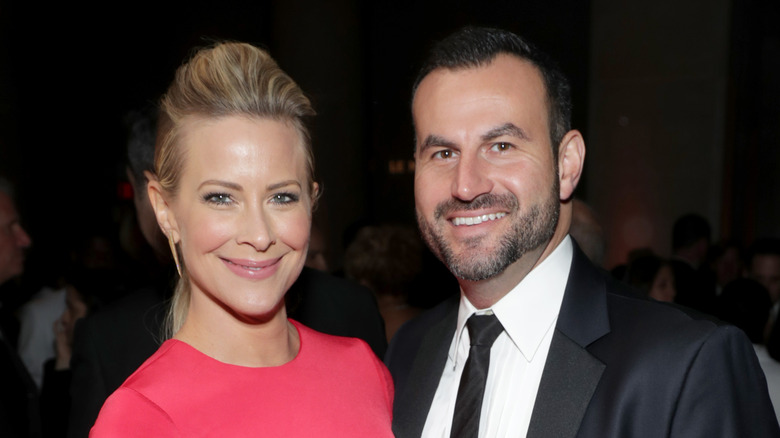 Cindy Ord/Getty Images
After struggling to conceive, Brittany Daniel and her husband, Adam Touni, finally welcomed their first child, Hope Rose, in October 2021. 
"We are over the moon at the thought of being parents," Brittany told People. "This has been a long time coming and we are very much looking forward to holding our baby in our arms. I am looking forward to being able to impart unconditional love, wisdom, and life lessons. We can't wait for the ability to show our first child the world."
Of course, none of this would have been possible if Brittany's twin sister, Cynthia Daniel, hadn't agreed to donate her eggs. She finally got the chance to meet Hope in December 2021. 
"I wasn't sure how I was going to feel at first, what emotions would come up," Cynthia said. "But I just felt like the aunt. And that is really special." 
Brittany is enjoying motherhood so much that she's thinking of expanding her family in the future — once again using her sister's eggs. 
"It's better than I ever thought it could be," Brittany revealed. "My sister made my dreams come true."