Here's What Rachel Maddow Looks Like Going Makeup-Free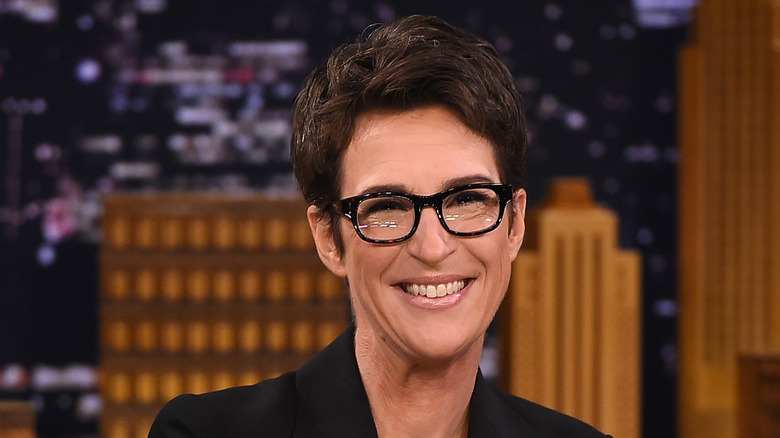 Theo Wargo/Getty Images
Rachel Maddow's been making a splash on TV since "The Rachel Maddow Show" debuted on MSNBC in September 2008. Since then, the show has garnered three Emmys and earned Maddow six Emmy nominations (per MSNBC).
Maddow got her start in on-air media with a job as a radio show sidekick at a rock station in Massachusetts. In 2004, she began hosting a show on the Air America network (per The Daily Mail). Highly educated, Maddow has always been serious about learning. She earned her undergraduate degree from Stanford, where her thesis won a medal for excellence (via New York Magazine). Later, she attended Oxford University as a Rhodes Scholar and received her doctorate in political science.
Per her website, Maddow is the author of three books, "Bag Man," "Blowout," and "Drift." Whether she's in front of the camera or on the page, Maddow has a story to tell, and she wants us to pay attention to her opinions. That said, her physical appearance, like many of her peers in media, is always open to scrutiny.
Maddow is all about her message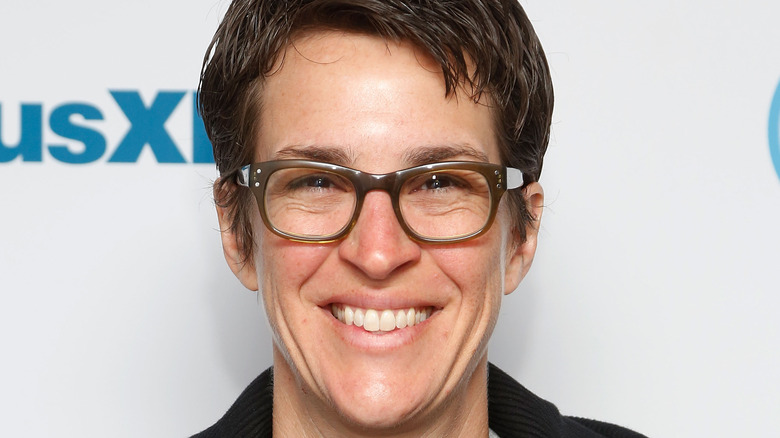 Taylor Hill/Getty Images
Rachel Maddow emphasizes that what she says is far more important than how she looks. "My goal is to do the physical appearance stuff in such a way that it is not comment-worthy," says Maddow (per The Week).
On one occasion, Maddow shared her makeup-free face to audiences during a broadcast of her show on November 19, 2020 (via YouTube). At the start of the broadcast, Maddow told viewers that her makeup-free look was done because she was quarantining due to COVID-19. Her partner, Susan Mikula, was battling the virus. Maddow shared a beautiful, heartfelt story of her love for Susan and asked viewers to be mindful of loved ones and take safety precautions. As reported by Primetimer, celebrity Cher took to Twitter and responded enthusiastically to Maddow's look, saying she liked the "au naturel" look better.
Since that time, Maddow has taken other opportunities to step out from her TV host persona and talk about personal topics. In October 2021, Maddow discussed her recent treatment for skin cancer after Mikula pointed out a mole on her neck that had changed (per YouTube).