Carrie Preston Reveals How True Blood Affected Her Career - Exclusive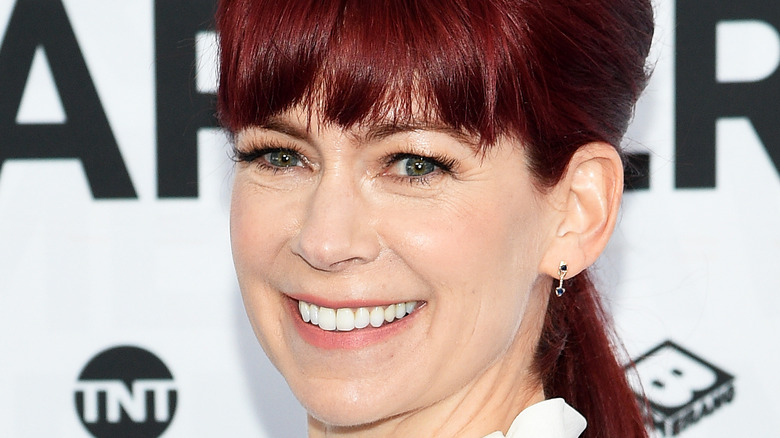 Dimitrios Kambouris/Getty Images
Carrie Preston is best known right now as Polly on the TNT original series "Claws," on which she stars opposite the legendary Niecy Nash, but many know her from her time on "True Blood," HBO's original series that followed the clashing lives of vampires and humans in the American South. Preston's other notable roles include Elsbeth Tascioni on "The Good Fight," Grace Hendricks in "Person of Interest," and Susan in "To the Bone," among others (via IMDb).
"True Blood" ran on HBO from 2008-2014, and Preston was a main cast member for all seven of its season. In fact, she was one of the only humans remaining in the end, as the rest had been turned to vampires. Recently, we got the chance to sit down and chat with Preston about "True Blood," and on this ending for her character she said, "And so, I was on this show about a bar, and everybody else was on this supernatural show where people did crazy stuff with supernatural characters, and my character was really kind of holding down the human fort." 
"I feel like it would've been wrong if my character had like become a vampire or something. She really needed to embody and represent the South and the human element of the story because she was one of the last ones standing really," Preston added. This sense of innate humanity has become something for which Preston and her roles have become known, and it's perhaps thanks to "True Blood" that fans have gotten to experience these roles.
Carrie Preston on the 'joy' of her favorite roles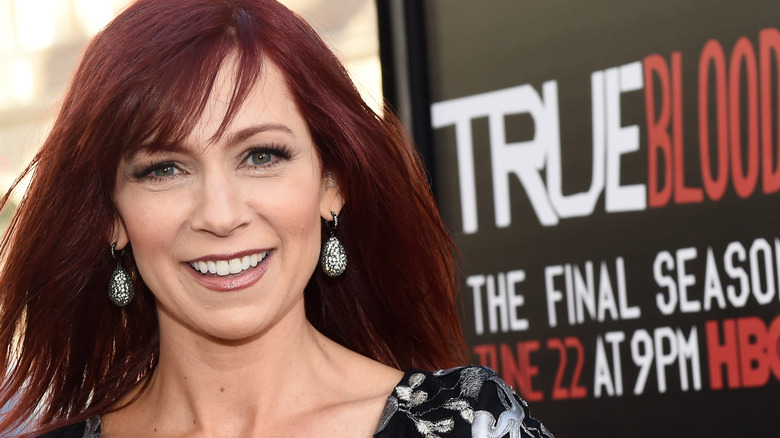 Michael Buckner/Getty Images
"True Blood" maintains a cult following to this day because of its full character arcs, and Carrie Preston's Arlene Fowler undoubtedly received one of them. Similarly, Preston's role as Arlene changed the trajectory of her career, though it was surprisingly an easy role for the Georgia-native actor to obtain. "I had worked with Alan Ball before on a feature that he wrote and directed, so he knew my work. So I just had to go in and be put on tape with him, and then that was it," Preston told us on her audition process for the series. Generally, she revealed, "The roles that have made the most difference in my life have come to me a little easier than the ones I had to kind of really, really work for."
These too are the ones that continue to elevate her. "'True Blood' was the project that kind of took my career up to another level," Preston said when asked which of her roles she's played are her favorites. "That was a great long run too, seven years, and to be a part of a project like that, that really captured the imagination of a very big audience, that was pretty thrilling to be a part of something that was big in the cultural landscape." Preston feels this way about "The Good Wife," too. "And then 'The Good Wife,' like that role, even though it was just recurring, periodically, it hit a nerve with people. Like people just really love that character," she said, saying the role brings her "joy."
What's refreshing about Preston is that she still finds joy in the craft of acting, and it's this joy that translates and makes viewers love her.
You can catch Carrie Preston on the final season of "Claws" on TNT every Sunday at 9 p.m. ET.