The Truth About Gretchen Carlson's Husband, Casey Close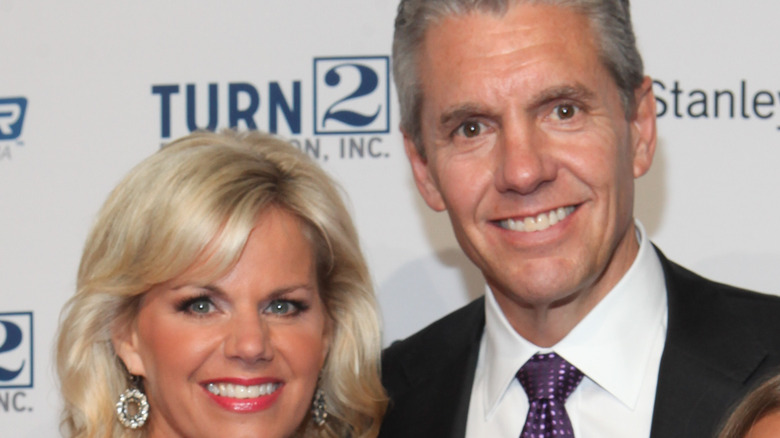 Steve Zak Photography/Getty Images
Journalist and former Fox News anchor Gretchen Carlson, who famously filed a lawsuit against former CEO Roger Ailes and received $20 million from the network in 2016, has been advocating for women's rights for several years (per CNBC). However, she has not been going at it alone, thanks to the support of her husband, Casey Close.
The former "Miss America" has a busy schedule, as she's penned 2 books, hosts a podcast, works as a journalist, and is a mom to Kaia and Christian (via Heavy). The host of the podcast "Get The News With Gretchen" juggles career and family life with help from Close, who has been by her side for more than 20 years, per PennLive.
The pair hit it off on a blind date and went on to get married in 1997, via Live Ramp Up. They've been each other's rocks ever since and are still going strong.
Casey Close is a successful sports agent
Before marrying Gretchen Carlson in 1997, Casey Close played for the Michigan Wolverines before moving on to the minor leagues, eventually transitioning from the playing field to management, per PennLive.
According to Forbes, Close is a sports agent with Excel Sports Management representing 36 athletes, including several well-known athletes like Jason Heyward and Paul Goldschmidt. He is very good at what he does, as the publication lists Casey as the sixth agent on Forbes list of "The World's Most Powerful Sports Agents 2020."
Close obviously has an extremely successful career, which is evidenced by some of his past contract negotiations — namely the $189 million deal he struck for Derek Jeter in 2000, per Baseball America.
Both Close and Carlson appear to be following their passions — she is working to empower women, while he ensures players are getting paid what they're worth — all while raising 2 children. We can only assume it's their respect and support for one another's passions that allow both of them to thrive in their careers and as parents. It's refreshing to see couples be there for one another and cheer each other on.