Egypt Sherrod & Mike Jackson Tease Their Favorite Married To Real Estate Moment - Exclusive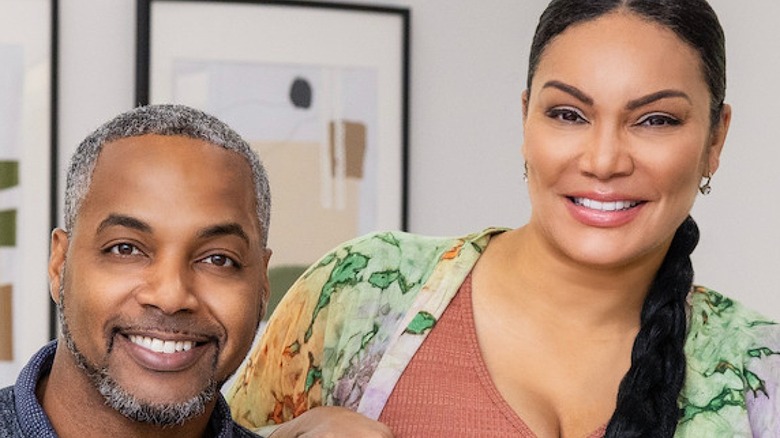 HGTV
Real estate expert Egypt Sherrod is no stranger to the spotlight. Over the years, we've seen her help clients secure the homes of their dreams on "Flipping Virgins" and "Property Virgins." However, she's also kept busy behind the scenes flipping houses with her husband. "Throughout my television career, Mike and I were together through all of that," she explained to The List in an exclusive interview. The two have always dreamed of having their own television show together, too. Now, it's finally happening.
Their new series, "Married to Real Estate," will give us an inside look at how Egypt Sherrod and Mike Jackson balance every aspect of their busy lives. From their booming business to parenting their three daughters to keeping their romance alive, fans will soon see it all on screen. "It's been fun to just kind of learn it and grow together as we go." Sherrod shared. Yet, there's one moment from shooting the show that's been the most special to them both.
Their 11 year anniversary rolled around while they were shooting the show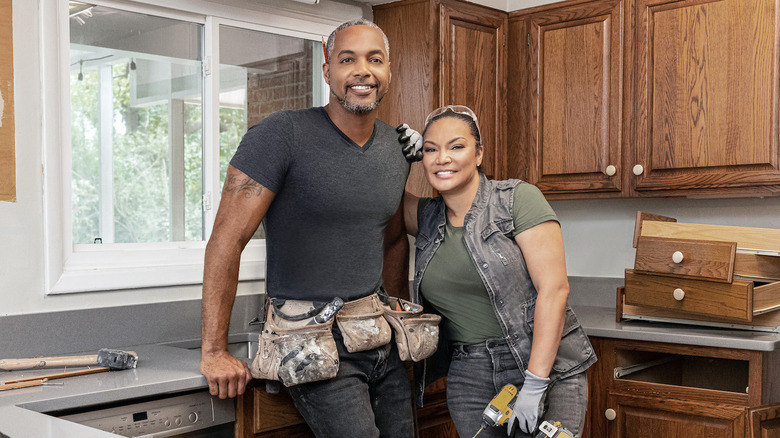 HGTV
In just a few short weeks, fans will be able to see Egypt Sherrod and Mike Jackson's very favorite moment from "Married to Real Estate" — celebrating their 11 year anniversary after missing their 10 year milestone due to the COVID-19 pandemic. "We wanted to have this 10-year anniversary party that we planned, but obviously, COVID was hitting strong last September, and it just wasn't safe," Sherrod explained to The List. Instead, the two opted to plan their big party for this anniversary instead. "We're going to call it: the 10 plus one," she said.
Unfortunately, when their 11 year anniversary rolled around this past September, COVID-19 cases were still surging. "Those who mattered most to us, those we loved, those we wanted to be present for us as we celebrated that, still didn't feel comfortable traveling," Sherrod said. "So it was a bit of a bummer for me in the middle of the season." However, her husband had a plan of his own in mind.
Fans will get to see their anniversary celebration on the show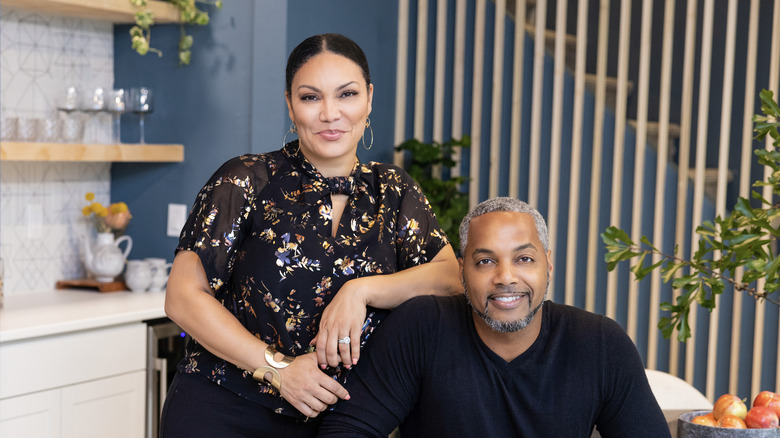 HGTV
While Egypt Sherrod was planning to push their anniversary party out another year, Mike Jackson knew he still needed to do something special for his spouse. Whenever his wife was away, Jackson was busy planning the perfect night out with their production team. However, Sherrod didn't seem at all interested in anything other than their party. "There came a moment where she was like, 'No, if we're not doing something big, if we're not doing our big party with everybody, I just don't want to do it,'" Jackson explained to The List. 
Yet, while their party may not have been happening, Jackson never gave up on his secret plan to celebrate their anniversary. "I pretended like I was agreeing with [her]. I was like, 'Yeah, okay. That's you. You're right. You're so right,'" he said. "And then I would pull the production to the side and said, 'I don't care what she says. This is what we are doing.'"
Sherrod never caught onto the surprise. In the end, she was flattered that they were still able to do something special together. "She looked beautiful," Jackson gushed. "It was a great night. That was a good moment." And it's one we'll all get to see this season on "Married to Real Estate."
"Married to Real Estate" premieres on HGTV Thursday, January 13 at 9 p.m. EST/PST.