Danica McKellar Hints At Her Future With GAC Family - Exclusive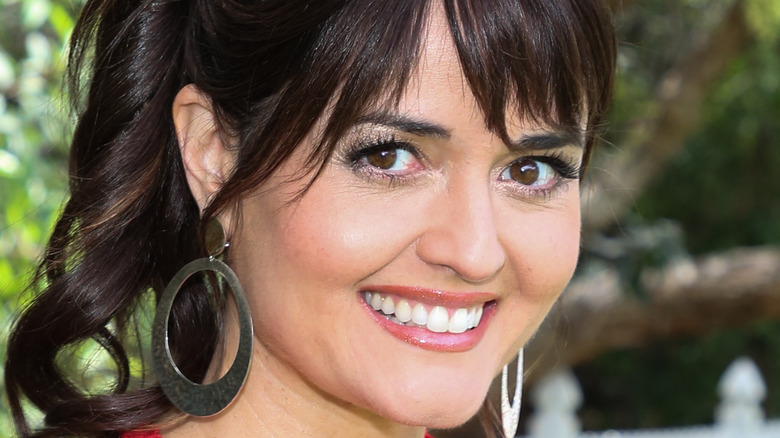 Paul Archuleta/Getty Images
Danica McKellar has made a name for herself in recent years as a Hallmark Channel regular, playing the romantic heroine in a number of the channel's beloved holiday films and other programs. She also made waves on "Dancing with the Stars" in 2018, where she and her partner scored two perfect 10s for their final performance, despite McKellar suffering from a broken rib (per the Daily Mail). (Despite their stellar performance, they were eliminated due to their poor showing the week before).
Lately, McKellar has been dropping hints that she has an upcoming project that will combine her passions for romance and dance — but it won't be for the Hallmark Channel. Instead, it will be for a new network, GAC Family, founded by former Hallmark Channel CEO Bill Abbot, who initially brought McKellar to the Hallmark Channel and with whom she's always had a good working relationship, according to Heavy.com. In an exclusive interview with The List, McKellar talks about her upcoming projects and what makes romantic films so special.
Danica McKellar's move to GAC Family means even more romance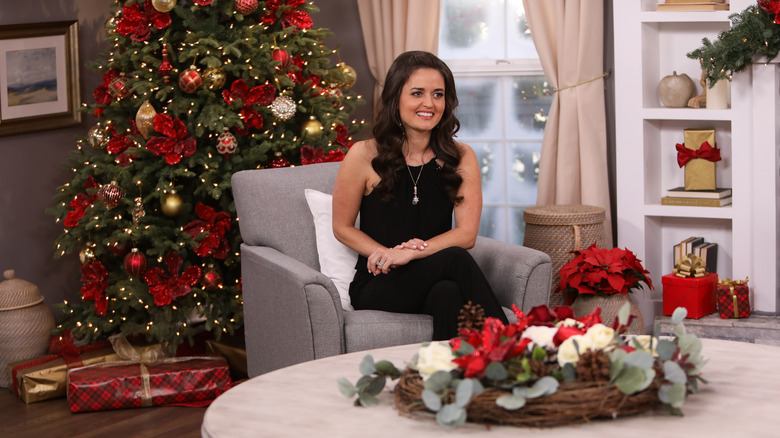 Paul Archuleta/Getty Images
Danica McKellar surprised her fans in October 2021 by announcing she'd signed an exclusive contract with GAC Family. According to the Wall Street Journal, she made the move because of her close working relationship with GAC Family founder Bill Abbot, who had originally recruited McKellar to the Hallmark Channel. And according to Heavy, she'll only be making rom-coms and holiday films for GAC Family.
And this is just fine with her. "Romantic comedies go all year round," she said. "And I think what audiences love about Christmas is this feeling of nostalgia and family and traditions and warm fuzziness. Really, what we want is that warm fuzziness. And I think around Christmastime, we all allow ourselves to spend more time feeling warm and fuzzy. What I love about GAC Family movies is that we can bring that warm, fuzzy feeling all year round for real." Her inaugural project for GAC Family, "The Winter Palace," fully captures this warm and fuzzy vibe. ""The Winter Palace" happens in the snow. And so, it has almost a kind of a Christmasy feeling," she said. "We all miss Christmas as soon as it's done. So this is a way to kind of reclaim some of that warm and fuzzy nostalgic feeling."
Expect to see her dance again in her next project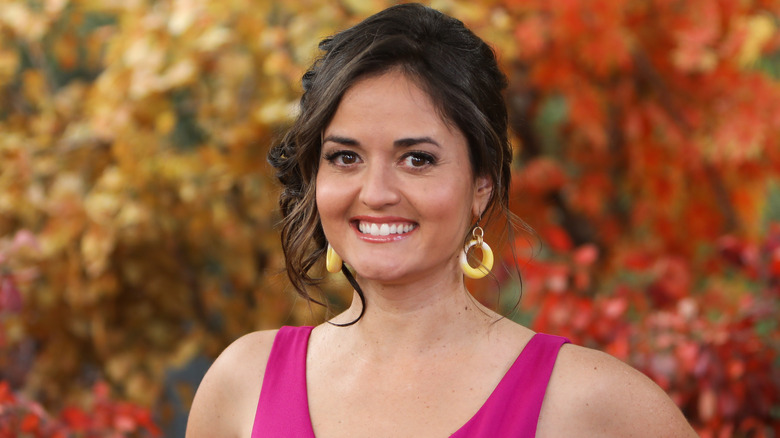 Paul Archuleta/Getty Images
One thing Danica McKellar appreciates about her work with GAC Family is the opportunity to stretch herself creatively behind the camera as well as in front of it. "I'm executive producing and acting in these movies, and I have a little bit more creative say," she said. "And so, it was really fun to be more hands-on and helping to make more creative decisions, not just in the script, but also just random things, like the props or whatever, just being more involved."
She already has several future projects in the works for GAC Family, but wants to keep them a surprise for viewers. She was willing, however, to share a few tantalizing hints about what viewers can expect. "I can't give you a lot of details yet, but I'm working on one that involves some dance, which is a lot of fun," she said. "I haven't done a lot of dancing since "Dancing with the Stars" several years ago, but I love it. And it's just a fantastic fun exercise and art form all at once. So that's in the works. And of course, a Christmas movie this year, which I also can't talk much about, but I think if I'm right, audiences are going to be very excited about it. But I can't say anything else. I'm just going to be really mysterious with you."
"The Winter Palace" is currently airing on GAC Family.