What Lady Gaga Says She Did Wrong On The Sopranos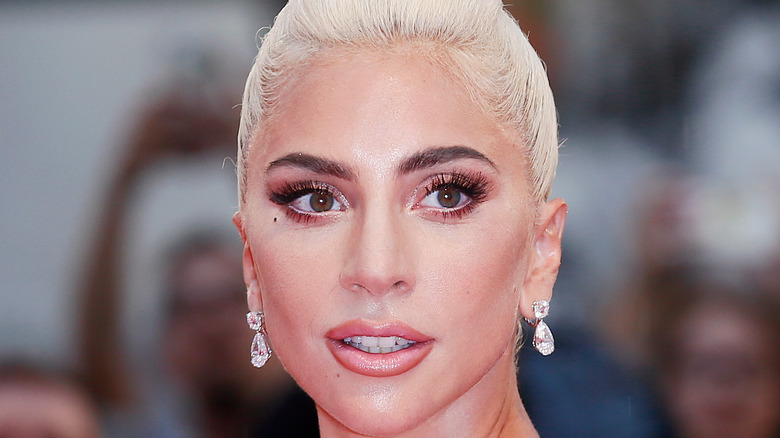 Andrea Raffin/Shutterstock
Lady Gaga is today one of the world's biggest superstars. Gaga has a number of incredible talents –- among them singing, acting, and plain old just being famous. Lady Gaga is known for her larger than life antics, be it a red carpet appearance or preparing for a role.
Who could forget the time that Lady Gaga accepted an award at the MTV VMAs while wearing a meat dress (via Billboard)? Or when Gaga came out of a giant egg at the Grammys as part of her performance of "Born this Way" (via Us Weekly)?
Given Gaga's behavior, and of course, how good she is at being famous, it's hard to imagine that she wasn't always a star. After all, she was, as she says herself, "Born This Way." So even though Lady Gaga was born Stefani Germanotta in Parsippany, New Jersey, she knew that she wanted to be more someday -– and was ready to do whatever it took to make that happen (via NJ.com). Lady Gaga also knew early on what it was like to have haters.
"I had a boyfriend who told me I'd never succeed, never be nominated for a Grammy, never have a hit song and that he hoped I'd fail," Gaga once famously told Cosmopolitan (via MTV.com). "I said to him, 'Someday, when we're not together, you won't be able to order a cup of coffee at the f—ing deli without hearing or seeing me.'"
Gaga's early career days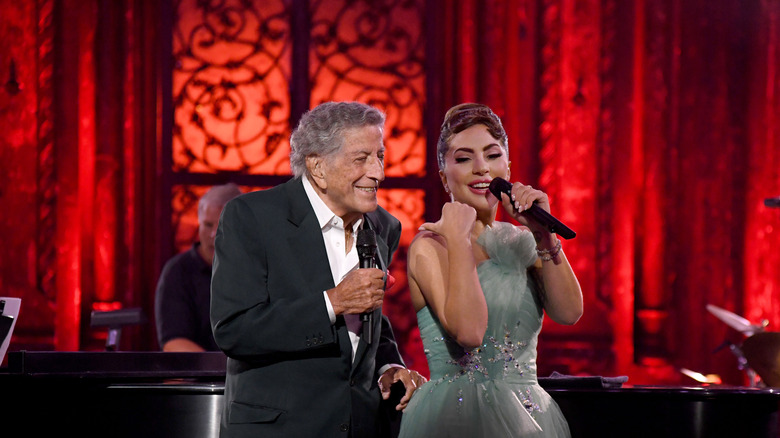 Kevin Mazur/Getty Images
Given her Parsippany roots, Lady Gaga is basically New Jersey royalty. So it feels especially appropriate that Lady Gaga was part of another New Jersey institution –- "The Sopranos."
"The Sopranos," which aired from 1999-2007 on HBO, follows the life and crimes of Tony Soprano and the Soprano crime family. It has become one of the most critically acclaimed shows of all time (via Rotten Tomatoes). And although most would be over the moon to have played even a small role on a television show of such epic proportions, such is not the case for Lady Gaga (via New York Post).
Lady Gaga appears in an episode of the show's 3rd season titled "The Telltale Moozadell", and although it was only a small performance, Gaga feels as though she could've done better.
"I didn't know how to listen in a scene," she would later recall. "I was supposed to laugh, and it was sort of like, cue, laugh," she said. "I see it and I go, 'Oh, that's not a real laugh!'"
In the years since, Lady Gaga has grown as an actress, as proven by her appearances in "A Star Is Born" and "House of Gucci."
"The nuance and being specific as an actor is something that can grow over time," Gaga shared, "If you're willing to listen and really hear the other actor that you're working with."