Carrie Preston Shares How The Pandemic Impacted Claws Season 4 - Exclusive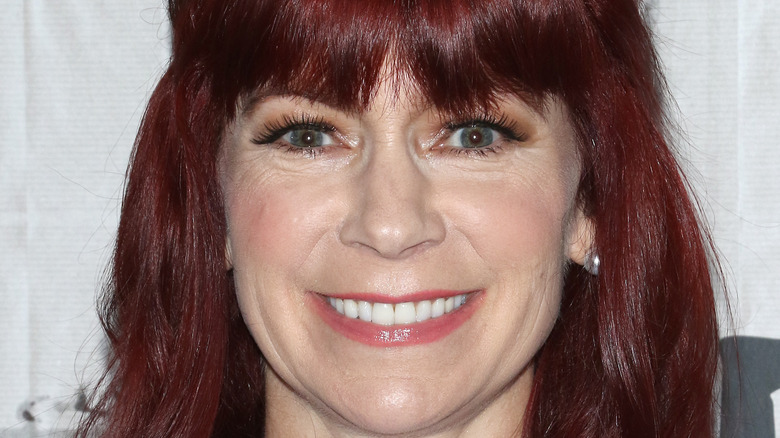 Jim Spellman/Getty Images
Sometimes television series give us the actors we never knew we needed in our lives until we met them, and that's undoubtedly the case for "True Blood" and "Claws" fans with Carrie Preston. Hailing from Macon, Georgia, Preston studied at acting school before launching her full-time acting career, and she thanks "True Blood" for her platform to this day. Similarly, both "True Blood" and "Claws" were easier roles for the Southern star to nab. "It was very simple, thank goodness," she told us on landing her "True Blood" role. We were lucky enough to chat with Preston recently about all things "Claws," "True Blood," and the COVID-19 pandemic, and she revealed not only how her career benefited from some of her personal favorite roles but also how the pandemic affected the filming of "Claws" Season 4.
Preston, whose other roles include stints on "The Good Wife," "Person of Interest," and "Brockmire," plays Polly on the TNT original series "Claws," which follows nail technicians who take up money laundering to better their financial and social standings (via IMDb). "Claws" hit the air in 2017 to critical acclaim and a cast boasting Niecy Nash, Karrueche Tran, and Judy Reyes, but is set to end with the conclusion of Season 4. Luckily, we got the chance to chat with Preston before these nail techs shut their doors for good.
Claws only filmed five episodes before the pandemic began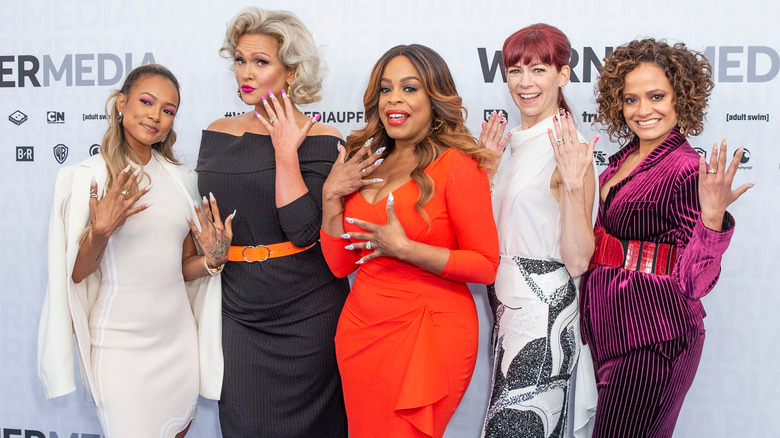 lev radin/Shutterstock
COVID-19 has impacted everyday life and had sweeping societal repercussions, and this includes interrupting the filming of many of our favorite television series and films. Thanks to safety protocols, productions were able to resume to deliver everyday people more ways to escape our grueling reality, though it wasn't easy for them. TNT's "Claws" specifically only filmed five episodes of Season 4 before the pandemic began, so they had to return to set and get back into character mid-season. 
"It was very strange, but we were all so grateful to finally be back. We didn't know if we were going to finish, and we knew it was our last season," Carrie Preston told us at The List. "And we were like, oh gosh, I hope they don't just because of the pandemic and finances and everything, I hope they don't just stop. So they did let us finish out telling the story about these women and that we're forever grateful for."
In fact, "Claws" was one of the first TV series to resume filming after the industry had shut down. "It was scary. I had to leave New York City and then not see my husband or my dog for three months because we were really trying to be good and not travel or not have anyone travel to New Orleans to see us," Preston explained. "So a core group of the cast, we rented apartments in the same building on the same floor."
Teamwork proved crucial to Claws filming during the pandemic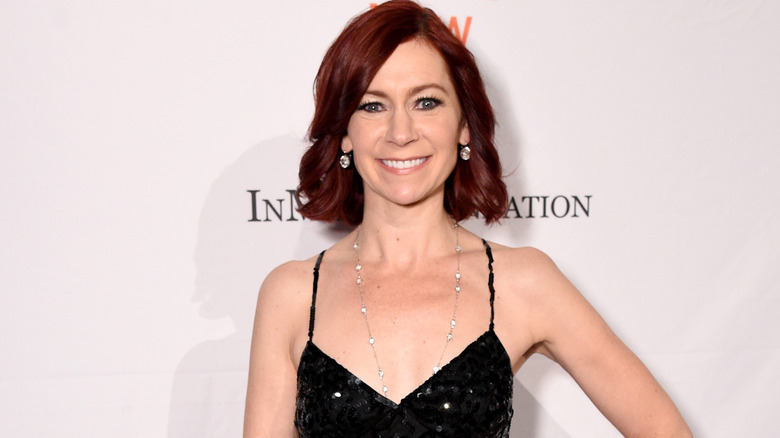 Bryan Bedder/Getty Images
For Carrie Preston, filming during the pandemic meant getting a lot of bonding time with her fellow "Claws" cast mates, and thankfully for her, the episode of Season 4 she directed was among the five episodes filmed before COVID-19-induced lockdowns began. Preston explained to us at The List that the cast "learned these [COVID-19] protocols together" and that thankfully "no one got sick" while rounding out the season. However, while no one was critically ill, positive cases did arise.
"So we had to start rewriting scenes. They had to start figuring out how can we tell this story if these actors can't be in the same room?" Preston explained. "And so, characters — we do as a society, we communicate this way [points to her cell phone]. So the characters started communicating that way. And so, it did force the writing to kind of minimize itself a little bit. And I don't think that's a bad thing." 
On directing during Season 4, Preston added, "if my episode had come after the pandemic, I don't think I could have done it because I'm also on camera." She then added, "So I would've had to be taking the mask on and off and we just wouldn't have been [able] to do the protocols the way they were meant to be done." Ultimately, though, Preston and the rest of the cast and crew of "Claws" persevered and have delivered a stunning final season of this beloved series so far.
You can catch Carrie Preston on the final season of "Claws" on TNT every Sunday at 9 p.m. ET.