COVID-19 Tests Are About To Get More Expensive. Here's Why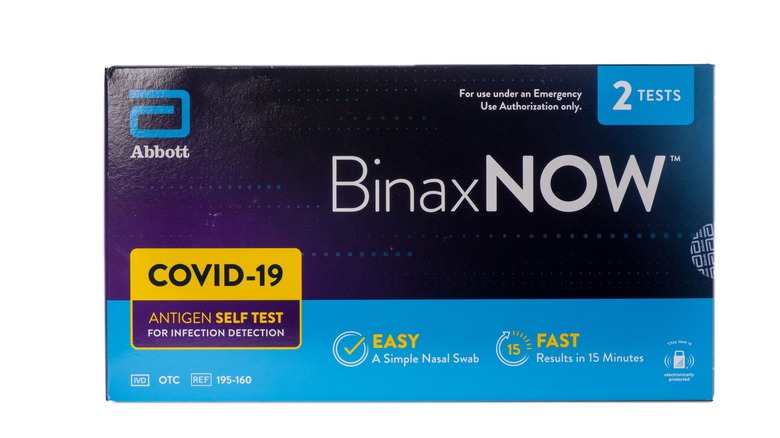 AlessandraRC/Shutterstock
We may receive a commission on purchases made from links.
As if COVID-19 life isn't hard enough, there's more stressful news about the pandemic on the horizon. As testing site lines stretch on for hours in places like New York, Florida and Texas, and results are delayed for weeks, many people are finding that getting their hands on at-home tests is increasingly difficult (via WFAA and CNN). In fact, CVS and Walgreens are limiting the number of tests customers can purchase — if they have any in stock.
And if stores have COVID-19 tests, you may be in for some sticker shock at the register. That's because an agreement between Joe Biden's White House and the maker of a popular at-home test kit, BinaxNOW, in which the company, Abbott, agreed to sell their product at cost, has expired. As Today reports, in September, retailers like Walmart and Kroger, as well as Amazon, were selling the tests for $14. Today, you'll pay as much as $23.99 for the same test. And at a time when inflation is crushing people across the country and omicron cases are on the rise, paying more for COVID tests may hurt many families (via Fox News and Science).
But there is some good news.
President Biden says help is the on the way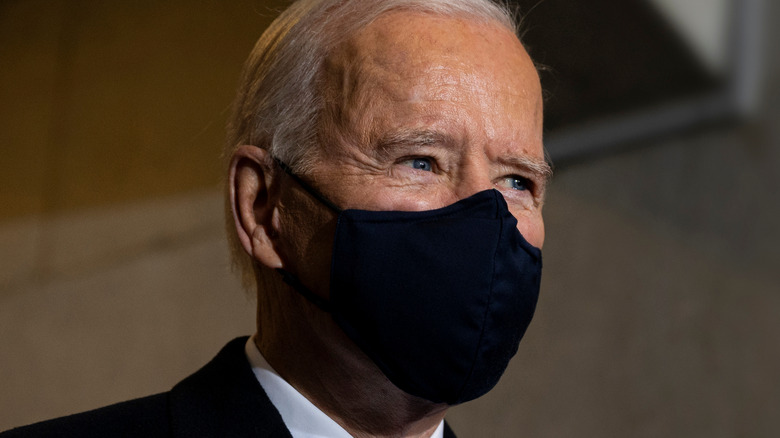 BiksuTong/Shutterstock
As The Washington Post reports, Biden plans to send 500 million coronavirus test kits to homes across the U.S. The outlet states people can request the tests through a website and that the program will begin in mid-January.
Meanwhile, The New York Times reports that you will soon be able to request reimbursement from your insurance company if you purchase an at-home kit, which may help to ease concerns over paying more for them. Again, if you can get your hands on the tests.
Today notes that the tests were sold out on both Walmart and Kroger's websites on Tuesday. At time of writing, this was still the case — although other test kits were in stock. It is also currently possible to order test kits made by other companies from Amazon, but shipping can take up to three weeks.