Rumors And Spoilers About Pretty Little Liars: Original Sin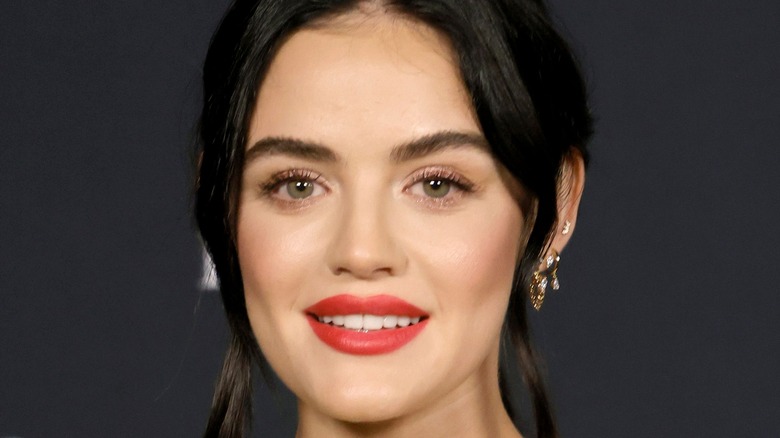 Frazer Harrison/Getty Images
We may receive a commission on purchases made from links.
The television adaptation of Sara Shepard's novel, "Pretty Little Liars," defined a generation. Per IMDb, the show debuted on ABC Family rin 2010 before transitioning to Freeform, and instantly hooked viewers with its captivating mix of suspense, intrigue, and drama. It also boasted a star-studded cast with the likes of Ashley Benson, Lucy Hale, Shay Mitchell, and Sasha Pieterse, all of whom have gone on to either work on other big-name projects or kickstart their own ventures. For example, Pieterse started her own YouTube channel and released a cookbook, via Amazon.
Though "Pretty Little Liars" was canceled in 2017, the series lives on in other forms. The franchise expanded with spinoffs like "Ravenswood" and "Pretty Little Liars: The Perfectionists," the latter of which takes its name from another of Shepard's novel series, according to Insider. And now, HBO Max announced that the franchise will continue on in a new form with the debut of "Pretty Little Liars: Original Sin," per Deadline. The reboot is set to hit HBO Max at some point in 2022 and follows a new set of high school students in town. Here's everything we know so far.
One OG Liar said the series will be 'really dark'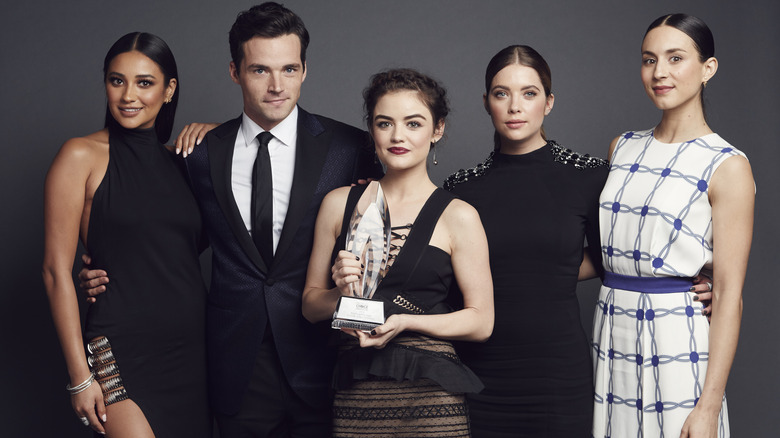 Smallz & Raskind/Getty Images
As Deadline reported, "Pretty Little Liars: Original Sin" will follow both a new set of high school students and their parents, as previous mistakes their parents made continue to haunt new generations. Moreover, the tone of the reboot is said to be darker than the OG "PLL" — perhaps because the series is an HBO Max original series, rather than airing on network television. "From what I hear, it's going to be really dark," original Liar Lucy Hale told Variety in November 2021. That said, fans shouldn't expect to see her in "Original Sin." "As far as I know, no one from the original is involved in any way," Hale added.
According to IMDb, the reboot is written/produced by Roberto Aguirre-Sacasa, whose other credits include "Riverdale" and Netflix's "Chilling Adventures of Sabrina." In August 2021, Aguirre-Sacasa revealed the quintet of new Little Liars that the series will follow, via Instagram. These new Liars include Bailee Madison (Imogen Adams), Malia Pyles (Minnie Honrada), Maria Reficco (Noa Olivar), Chandler Kinney (Tabby Hayworth), and Zaria (Faran Bryant). Just as with Aguirre-Sacasa's past works, each episode of "Original Sin" will be titled with a chapter number. In a separate Instagram post, he confirmed that the first episode's title is "Chapter One: Spirit Week," which will undoubtedly stir up lots of high school drama. 
The new series leans into suspense and horror
According to Us Weekly, "Pretty Little Liars: Original Sin" was first announced in 2020 with the following synopsis: "Twenty years ago, a series of tragic events almost ripped the blue-collar town of Millwood apart. Now, in the present day, a group of disparate teen girls — a brand-new set of Little Liars — find themselves tormented by an unknown Assailant and made to pay for the secret sin their parents committed two decades ago ... as well as their own."  As the outlet reported, a teaser was also released that simply stated, "It's not what you think, b****es."
Overall, it certainly seems as though the reboot is edging into darker territory, and producer/writer Roberto Aguirre-Sacasa confirmed as much in a statement. "We're such huge fans of what I. Marlene King and her iconic cast created, we knew that we had to treat the original series as #CANON and do something different," he said, via Us Weekly. "So, we're leaning into the suspense and horror in this reboot, which hopefully will honor what the fans loved about the hit series, while weaving in new, unexpected elements." However, King may not have been as thrilled. Though she took to Twitter in support of the series, her reply to a fan suggests that she believes the OG show hadn't been off the air long enough to warrant a reboot. Still, fans are no doubt excited for the premiere of "Original Sin."