The Girl Scouts Are Honoring Betty White In This Special Way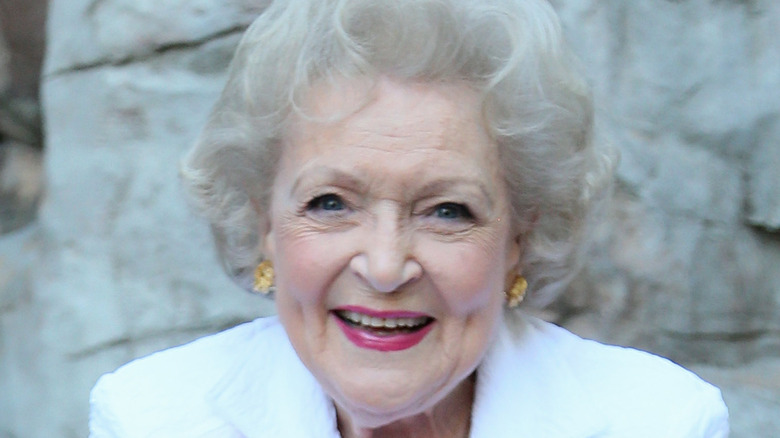 David Livingston/Getty Images
The Jersey Shore chapter of the Girl Scouts of America ended 2021 with an aim to teach its young members about incredible women in history and culture. From October 2021 through September 2022, an amazing American woman will be featured each month, with any participating adult or child earning badges after completing a program where they learn about an American female icon.
Some of the women featured in 2022 will include Maya Angelou, Sally Ride, Jane Goodall, Amelia Earheart, and Elizabeth Schuyler, the latter of whom Americans got to know over the last few years as Eliza Hamilton in the acclaimed musical "Hamilton." The Girl Scouts program also began featuring Celia Crus, Shirley Chisolm, and Eleanor Roosevelt. Participants learn about each woman via hands-on activities, according to Jersey Shore Girl Scouts.org.
Betty White is the woman of the month for January because the late comedian was supposed to celebrate her 100th birthday on January 17. However, after White's tragic passing on December 31, 2021, something incredible at the Jersey Shore Girl Scouts chapter happened that shows just how much Americans adored the television legend.
Girl Scouts are inspired by American icon Betty White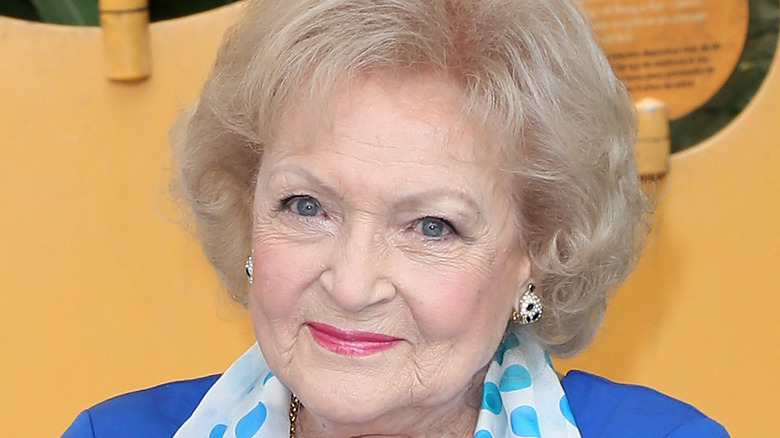 David Livingston/Getty Images
On December 20, 2021, just 11 days before Betty White passed on, The Jersey Shore Girl Scouts began promoting January's honoree throughout the entire organization, and 712 people had signed up to learn about White and earn their badge. However, in the week since White's death, that number of participants jumped to 2,059 people nationally, according to People.
"We are truly saddened at Betty White's passing, but the incredible response to the patch program is a wonderful tribute to her impact on women," Heather Coburn, the interim CEO of Girl Scouts of the Jersey Shore told People. "She is a strong role model for girls — a feminist, civil rights supporter, animal activist, brilliant actress, and overall nice human being."
As of this writing, registration for the program that can earn both young girls and adults a Betty White badge is still open and costs $10. On January 12, 2022, an introductory Zoom session will take place and anyone who signs up after that date can still view a recording of the Zoom program (via People).