This Affordable Perfume Is A Perfect Dupe For Chanel Coco Mademoiselle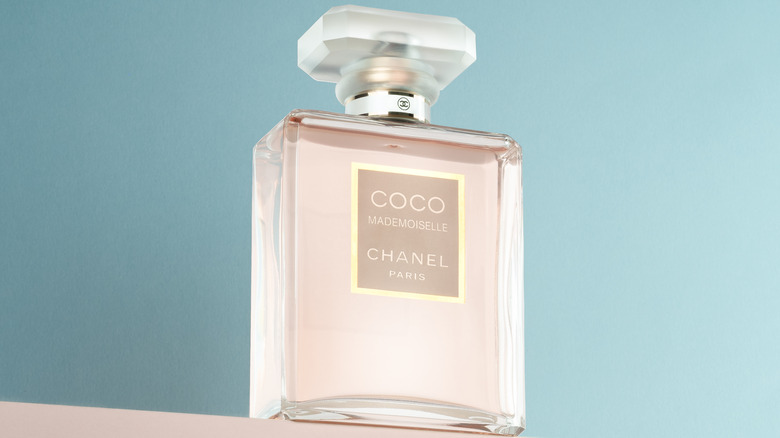 David Lekes/Shutterstock
Who doesn't love a fantastic perfume? We all have our favorites that we go back to time and time again, whether you opt for fresh, clean linen scents, sharp citrus, sweet and caramel-like gourmands, or florals. Apart from having your favorite scent category, you might have a brand you live for. Some of us go crazy for Hermés scents, known for being zesty, largely unisex, and luxurious: both Twilly d'Hermès Eau de Parfum ($136) and Eau des Merveilles Eau de Toilette ($155) are go-tos. Meanwhile, cool girl brand Tom Ford is having a major moment, especially when it comes to its perfume collection: celebs and influencers alike can't get enough of downright delicious, decadent fragrances, like the line's Lost Cherry ($216) and Tobacco Vanille ($365). However, some of us prefer to stick to the classics, and you can find that and more in Chanel's perfume collection.
We could never get enough of Chanel, whether talking about its jaw-dropping handbag collection (a classic flap is still on our wishlist!) or even its artist palette of nail polishes. However, its fragrances are some of the brand's most notable products — the iconic Chanel No. 5 ($146) is arguably the most famous perfume in the world, with Hollywood legend Marilyn Monroe famously saying she wore it (and nothing else) to bed every night (via Byrdie). We have a soft spot for the brand's floral Coco Mademoiselle Eau de Parfum ($146), but wince at the price tag. Luckily, we've uncovered the perfect dupe.
Suddenly Madame Glamour is Coco Mademoiselle's perfect dupe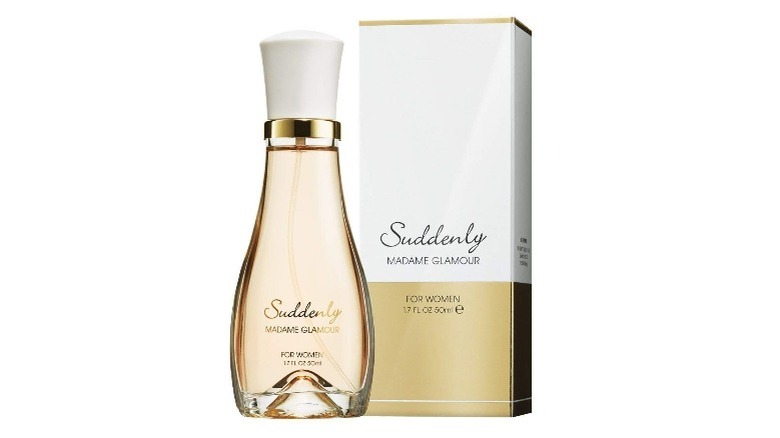 Amazon
Chanel's Coco Mademoiselle Eau de Parfum ($146) is a much-loved fragrance that debuted in 2001, created by the brand to market to younger customers (via Everfumed). While Chanel No. 5's powdery, musky scent can appeal to just about anyone, the iconic line wanted something just a bit more youthful and floral. Coco Mademoiselle's scent profile is described as a "warm floral" and features Turkish rose, orange, and patchouli for deep complexity. It's no wonder Coco Mademoiselle is one of the brand's most popular scents in the U.S., giving off freshness with its jasmine and vetiver notes. The perfume's 2006 commercial featuring Keira Knightley made the scent even more iconic, featuring the actress riding around Paris in a motorcycle with Joss Stone singing, "It's A Man's Man's Man's World" in the background. We'll never stop loving this fragrance, but now that we've found the perfect dupe, we might finally be ready to let go once and for all!
According to Good To Know, Suddenly Madam Glamour Eau De Parfum ($23.99) is an uncanny dupe for Chanel's Coco Mademoiselle. As per the website, it uses the same notes of rose, vetiver, patchouli, and citrus to nail the scent we've come to know and love. At less than one-fifth of Chanel's hefty price tag, this is a no-brainer — especially with countless Amazon reviewers saying it "smells amazing," is perfect for "daily wear," and is "very similar to" and "just like" Coco Mademoiselle. Win!