If You're A Libra, These Are The Books You Need To Read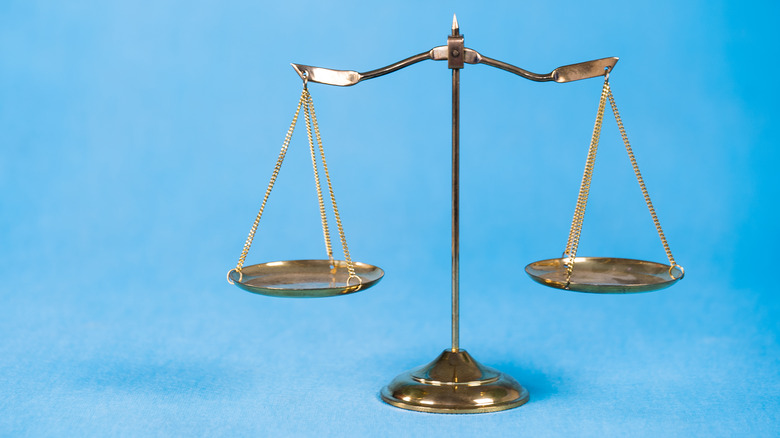 Aerial Mike/Shutterstock
Symbolized by the scales, Libra (September 23 – October 22) seeks balance and justice in life, per Astrology.com. This air sign thinks of others and is known for peacekeeping and diplomacy. Libras also thrive on social and creative connections. Since they dislike conflict, they work hard to build unity and bring people together.
In addition to their personal relationships, Libras seek harmony and symmetry in all aspects of their lives. Ruled by Venus, Libras appreciate beauty in their environment, per MindBodyGreen. 
Love and partnerships are important to Libras, and they strive for a meaningful, harmonious relationship, per Astrology-Zodiac-Signs. Since Libras are skillful at examining all sides of a situation, they may appear indecisive. However, Libras excel at empathy and compassion. They also enjoy analyzing and learning about new people and new information, per Cosmopolitan. Their interest in other people is ideal for exploring the characters in books and getting inside those characters' minds.
Fiction books for Libras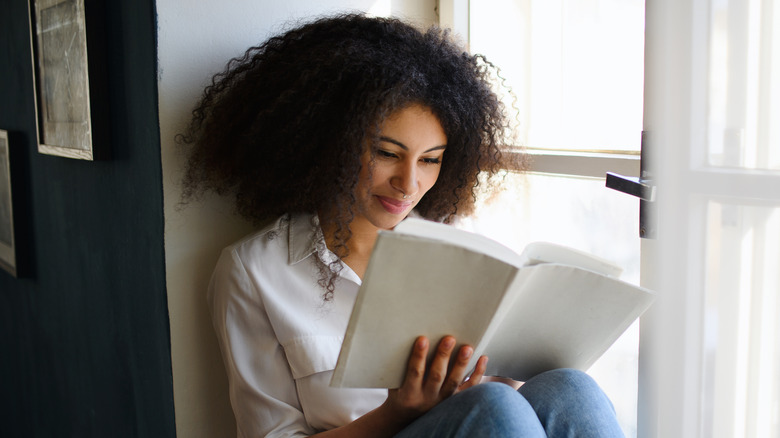 Halfpoint/Shutterstock
For a Libra who loves the classics, pick up (or revisit) F. Scott Fitzgerald's "The Great Gatsby" (via PureWow). A Libra himself, Fitzgerald's quintessential exploration of the Roaring Twenties shows a "dual perspective" that other Libras will appreciate, according to the F. Scott Fitzgerald Society. Narrator Nick Carraway is privy to all kinds of intimate details about the other characters in the story, giving him a front row seat for exploring human behavior and morality.
Angie Thomas' "The Hate U Give," with its theme of racial injustice, is an important read for Libras, per Book Riot. This YA novel will spark valuable discussions among teens and adults. A New York Times Bestseller and winner of numerous awards, the story follows Starr Carter, a 16-year old who witnesses her friend being shot by a police officer (via Angie Thomas).
For a tale of historical fiction and partnership, Paw-some Reads recommends "Lady Clementine" by Marie Benedict. A former lawyer, Benedict has found her niche in writing about the hidden history of women. "Lady Clementine" is all about Clementine Churchill, wife of Winston Churchill, and takes readers on a journey through the tumultuous times of WWI and WWII, per Goodreads.
Nonfiction books for Libras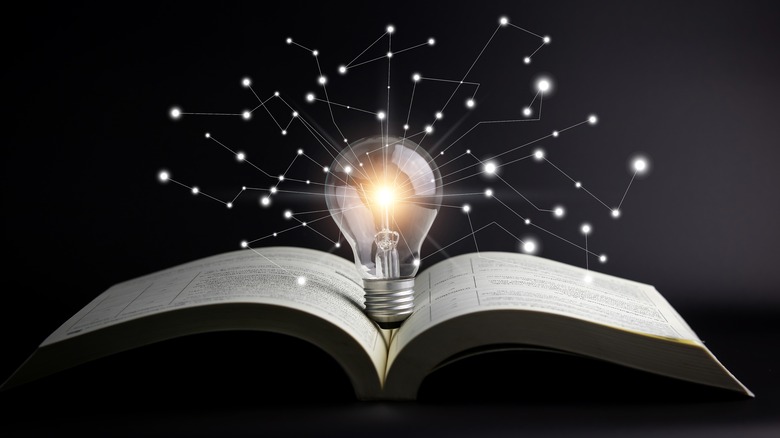 Midnight Studio TH/Shutterstock
To help hone their decision-making skills, PureWow recommends "The Art of Choosing" by Sheena Iyengar. A professor in the Management Division at Columbia Business School, Dr. Iyengar researched the idea of choice as an undergraduate and for her dissertation. The book features a Libra-approved balanced approach to decisions and explores the art and science of making choices (via Sheena Iyengar).
For a nonfiction look at understanding humans in all their complexity, BookBub suggests "The Lies that Bind: Rethinking Identity" by Kwame Anthony Appiah. Appiah is a professor of philosophy and law at New York University, as well as a columnist for the New York Times. In the book, he explores the multifaceted aspects and conflicts that make up how we see ourselves, per W.W. Norton.
Marie Kondo's "The Life-Changing Magic of Tidying Up" will assist Libras in creating balance and harmony in their personal spaces (via Book Riot). This step-by-step guide to approaching clutter and keeping items that "spark joy" can assist Libras in cutting through indecision. Kondo's philosophy about gifts, along with her advice that it's okay to let go of items that don't fit your life, is ideal for a people-pleasing Libra (via KonMari).