The Exact Lip Glosses Blake Lively And Leighton Meester Wore In Gossip Girl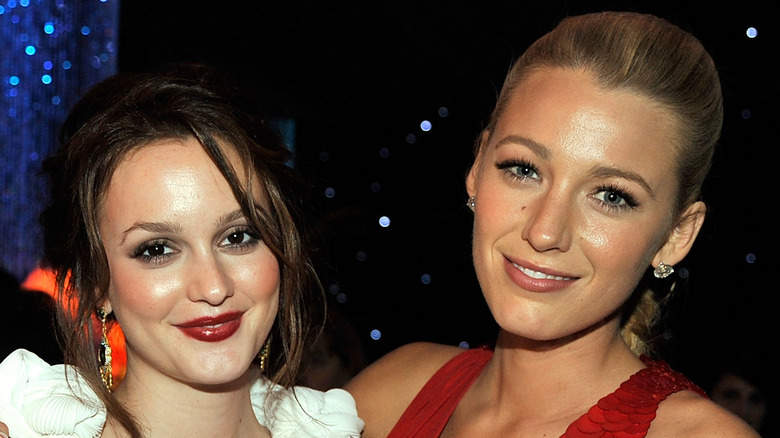 Kevin Winter/Getty Images
We may receive a commission on purchases made from links.
When it comes to 2000s drama series, let's just say "Gossip Girl" was it — and always will be, in our eyes. Who else can remember turning on The CW in 2007 just to get a glimpse of the New York private schoolers and drooling over those incredible outfits?
Blair Waldorf's snarky commentary always got a smirk or a chuckle out of us, even on off days, and who can forget arguably one of the best characters on the show —her super-wise maid, Dorota? 
Serena van der Woodsen was the epitome of the "it girl" with her mermaid-esque blonde waves and all those incredible sequin dresses and knee-high boots. Meanwhile, Blair's preppy, buttoned-up style was also absolute goals, always finished off with a velvet headband and the most swoon-worthy sweater and coat collection of all time. 
It's safe to say we're still obsessed with "Gossip Girl," and we've just uncovered an onset secret we're getting on stat.
The series' wardrobe department always got most of the attention thanks to Serena's many boho-chic Chanel, Fendi, and Ralph Lauren looks (via Vogue) as well as Blair's absolutely epic light-blue wedding dress by none other than Elie Saab (via InStyle). 
Still, the characters' makeup looks are just as ah-mazing, and now we know the exact lip glosses Blake Lively and Leighton Meester regularly wore in "Gossip Girl."
This was Blake Lively's favorite gloss to wear in "Gossip Girl"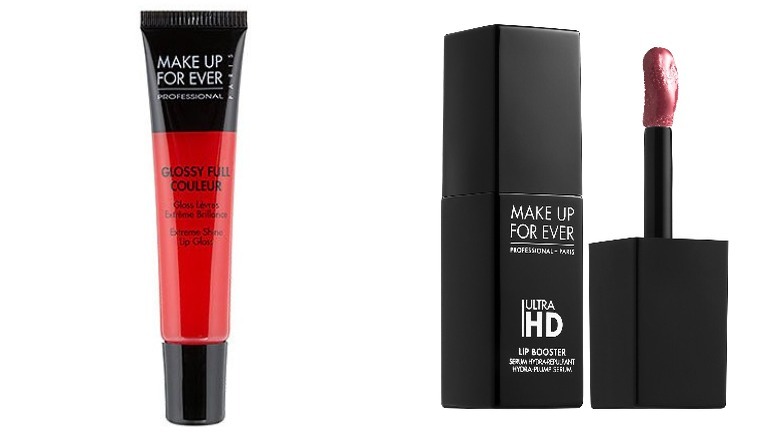 Amazon, Sephora
TikToker and makeup guru extraordinaire @britneykale gives us an inside look into the beauty products used in countless series and films. 
In one video, she reveals that Claire from "The Breakfast Club" used Clinique's Almost Lipstick in Black Honey while explaining that Rachel from "Friends" always used MAC's Lipstick in Paramount. 
Truly, this is a resource we cannot live without, and, now that the TikTok star has set her sights on "Gossip Girl," we're really freaking out.
Serena van der Woodsen will always be our fashion and beauty icon, serving us look after look as she drank her lattes on the Metropolitan Museum of Art's steps with BFF Blair. We still want all her outfits but will definitely settle for recreating her natural makeup looks. 
Where to start? With her Y2K-approved shiny lip gloss, of course. As explained by @britneykale, Serena's lip gloss of choice was none other than Make Up For Ever's Glossy Full Couleur Lip ($15.20). 
"Gossip Girl" makeup artist Amy Tagliamonti told Allure that she regularly used the gloss on set, saying that the sheerness of it allows "you to wear a bright color without it looking obnoxious." 
While we could only find this cherry-red shade online, you can also opt for the brand's Ultra HD Lip Booster in Light Pink ($23).
In true Blair fashion, this was Leighton Meester's gloss pick
Of course, no "Gossip Girl" deep dive is complete without Chanel. As per Vogue, Blair Waldorf regularly sported her Chanel Classic Flap bag in light beige, and she loved her Chanel Mini Shopper Tote, too (via Purse Blog). 
Serena wasn't far behind with the Chanel obsession, wearing a gorgeous taupe Chanel Chain Around Crossbody. And who can forget her amazing Chanel brocade jacket from the pilot episode? We sure can't.
Chanel is basically a character itself on "Gossip Girl," and we'll always associate the brand with the cast's amazing fashion. That being said, Chanel has an amazing beauty line, too, and the cast had a major obsession with their popular lip gloss.
As per @britneykale, Blair's lip gloss of choice was always the lightweight, shimmery Chanel Rouge Coco Gloss ($32) — because we could only expect the most luxurious of glosses for our Queen Bee.
Blair can actually be spotted applying a pink shade of the gloss on the show using a cute compact mirror, and it's every bit as gorgeous as it sounds. 
We love the Rose Pulpe shade, a sparkly pink, but any of the wide range of 25 shades — like the golden beige Melted Honey or bright red Chilli — will work great in living out all your "Gossip Girl" dreams.