Mike Pompeo Opens Up About His 100-Pound Weight Loss Journey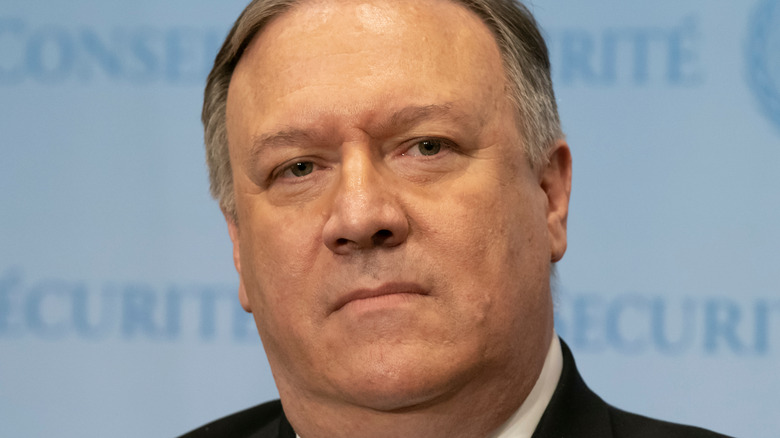 lev radin/Shutterstock
As a top governmental official with close ties to former President Donald Trump, Mike Pompeo has faced his fair share of scrutiny and criticism over the past few years. Though he first served as the CIA director, Pompeo eventually went on to become Secretary of State in 2018 after Rex Tillerson was ousted from the position, per Business Insider. 
Pompeo was also involved in several scandals as Secretary of State, including urging Trump to get the president of Ukraine to investigate Hunter Biden. Though Pompeo has maintained a relatively close with Trump since leaving the White House, many have begun to wonder if the former Secretary of State will attempt a run for president in 2024.
Hints that Pompeo has eyes for the White House include a tweet he shared back in January 2021. "I will never stop fighting for America First, even after my time as Secretary of State. There is always more work to be done and I look forward to continuing to share and engage with you on what's next. If you haven't already, please be sure to follow me," he wrote. 
In addition to securing the future of his political career, it also appears Pompeo has been busy shedding pounds.
Mike Pompeo has had a major body transformation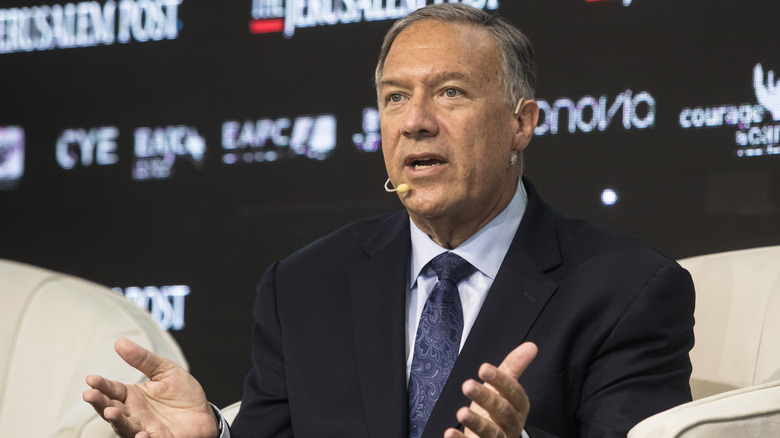 Amir Levy/Getty Images
Speaking to The New York Post, Mike Pompeo revealed that he had lost more than 90 pounds since June 2021. According to Pompeo, he was inspired to begin his weight loss journey after stepping on the scale to realize that he was close to weighing 300 pounds. The morning after this startling revelation, Pompeo created his own home gym in his basement, consisting of dumbbells and an elliptical machine, and began eating healthier. 
"I started exercising, not every day, but nearly every day, and eating right and the weight just started to come off ... I tried to get down there five, six times a week and stay at it for a half-hour or so. And that was nothing scientific. There was no trainer, there was no dietician. It was just me," Pompeo told the publication
The former congressman claims that his hectic lifestyle as a politician, compounded with his Italian family's affinity for pasta, bread, and dessert, contributed to his weight gain that began in 2010. Now, thanks to changes in his diet and exercise regimen, Pompeo has lost over 90 pounds — and aims to continue this lifestyle change for years to come. "For our family, food is where we gather," Pompeo explained. "We are still going to enjoy these big meals with family and friends except I am going to be the guy that says, 'Yeah, I'll have a salad.'"