What The Cast Of Now And Then Looks Like Today
If you grew up in the '90s, then you likely remember when Now and Then came out, and even more so, wishing for a group of friends as tight as Roberta, Teeny, Samantha, and Chrissy, or a treehouse as awesome as the one they spent their summer raising money to buy. Even when the girls are all grown up, they still stuck to their pact of being there for one another when needed and, in doing so, reflect back on one of the best summer's of their lives.
Now and Then was a classic that to this day remains one of my all-time favorite movies and is perfect to watch with my closest friends and a glass of rosé. As I plan that perfect evening with my best girl friends in tow, let's take a look and see where our favorite group of girls are today and how they've been keeping busy since their days in Now and Then.
​Christina Ricci - Roberta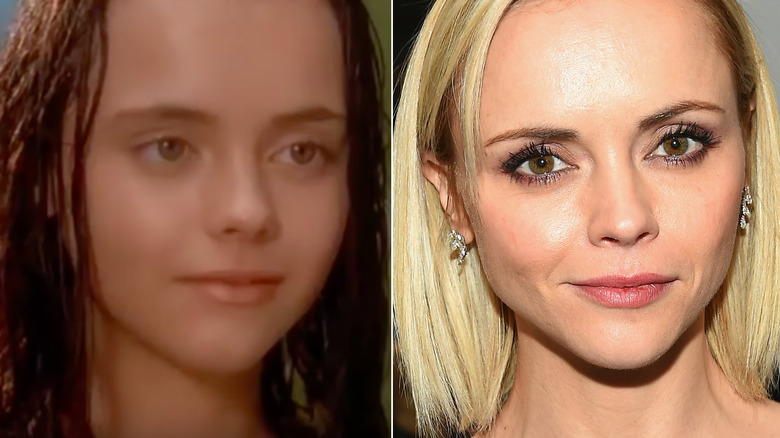 YouTube / Getty Images
Christina Ricci was a household name before her role as young Roberta in Now and Then, thanks to her part as Wednesday Addams in The Addams Family and Kat in 1995's Casper. She has since had a variety of TV and movie roles, including Sleepy Hollow, The Opposite of Sex, Monster, and Penelope. More recently she could be seen on TV mini-series The Lizzie Borden Chronicles and Z: The Beginning of Everything. 
These days, Ricci is married to James Heerdegen, a film technician she met on the set of Pan Am, and they have one child together, Freddie. "Marriage shows you your flaws in how you deal with things, and having a child forces you to grow up at the speed of light," she said in an interview with Net-A-Porter's The Edit magazine (via Us Weekly). "I'm a completely different person than I was before I had my child."
Rosie O'Donnell - Roberta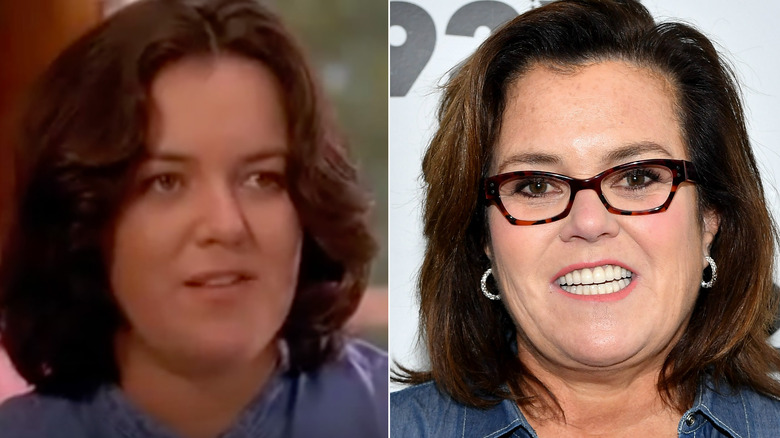 YouTube / Getty Images
Roberta all grown up was played by another well known actress and personality, Rosie O'Donnell. Over the years, O'Donnell has appeared in many small and big-screen rolls including The Flinstones, Sleepless in Seattle, Nip/Tuck, Curb Your Enthusiasm, and The Fosters. From 1996 to 2002, O'Donnell was the host of her own talk show, The Rosie O'Donnell Show. 
In 2003, O'Donnell launched Rosie's Theatre Kids, which according to their website is "an arts education organization dedicated to enriching the lives of children through the arts." Not long afterward she joined The View in 2005 for a ten year stint as co-hostess. Recently, she took a role in When We Rise, a telling of the gay rights movement in the United States.
These days, it is not uncommon to hear about O'Donnell in connection to President Trump and their ongoing feud, and she even agreed to play chief-strategist Steve Bannon on Saturday Night Live if called to do so.
Thora Birch - Teeny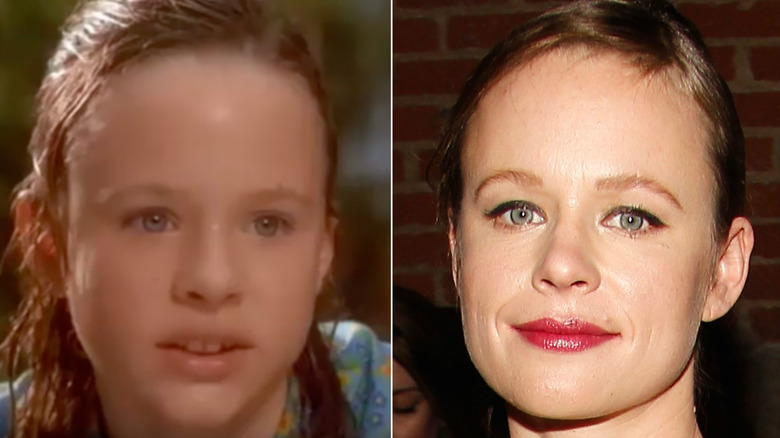 YouTube / Getty Images
Now and Then was not Thora Birch's breakout appearance as she has been around since the late 1980s with her recurring role on TV series Day by Day and the 1990s version of Parenthood. Also before her role playing Teeny in Now and Then, she was in the classic All I Want for Christmas and everyone's Halloween favorite, Hocus Pocus. After Now and Then she went on to act in American Beauty and Ghost World. 
While it's been a few years since we've seen much from Birch (her role in 2012's Petunia was one of her last big roles), it's hard to say whether this is by her choosing or not. In an interview with The Guardian when asked if she feels bruised from past experiences she replied that it's more the present state that's left her feeling that way. She said, "I'm really lucky! I'm just cognisant that I wanna move forward, and people will let me or not, who knows."
According to her IMDb page, Birch has several projects in the works so we can't wait to see what's next for the star.
Melanie Griffith - Teeny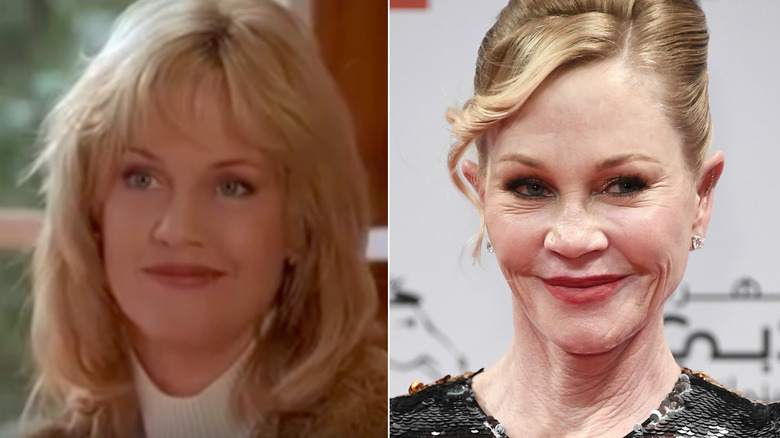 YouTube / Getty Images
Most notably known for her role in Working Girl, Melanie Griffith would go on to play the adult version of Teeny in Now and Then only a few years later. From there she appeared in Lolita, Cecil B. DeMented, and several TV series, including Twins and Hawaii Five-0. In 2014, she appeared as Duprè in Automata.
Outside of her acting career, Griffith has been married and divorced four times, initially to Don Johnson, then Steven Bauer, back to Johnson, and most recently, ended an 18 year marriage to Antonio Banderas. From her marriages, she has three kids, son Alexander, daughter actress Dakota Johnson, and another daughter Stella. 
Griffith has been getting some flack lately over her use of plastic surgery and in an interview she said, "I didn't (realize) until people started saying. 'Oh my god, what has she done?!'" That was the moment she realized she was going overboard and decided to find a new doctor.
Gaby Hoffmann - Samantha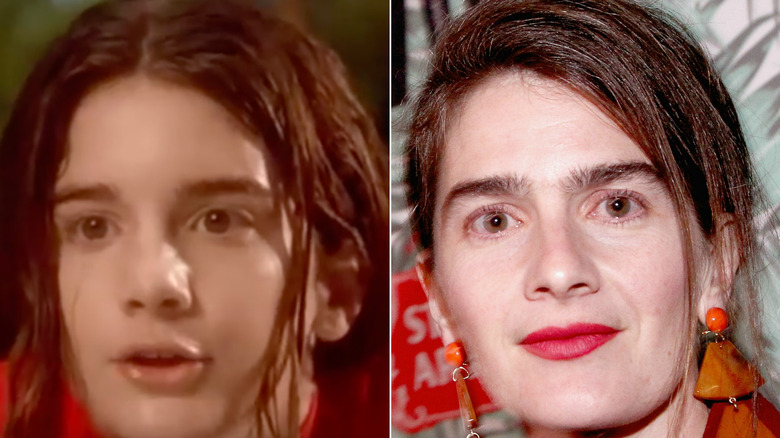 YouTube / Getty Images
Samantha, played by Gaby Hoffman, was the girl into séances and astrology and whose parents were in the process of splitting up in Now and Then, but prior to those days she was known for her role in Field of Dreams and Uncle Buck. She went on to appear in 1997's Volcano and 2014's Wild. More recently she could be seen on TV series Transparent and the award-winning Girls.
She took a break from acting to attend Bard College and in an interview on Fresh Air, she admitted her original plans to give up acting. "I always knew, since I was 7 or 8 years old, that it was a means to an end and that I wanted to go to college," she said. 
Thankfully she found her way back and since has also found joy in her work. "It's been a pretty extraordinary last few years and not to rely too much on the sort of magical nature of things," she said, "but I think that decision to 'say yes,' sometimes I say 'turn toward' this thing, open up to it, it responded in kind. I've been given all these fantastic opportunities."
Demi Moore - Samantha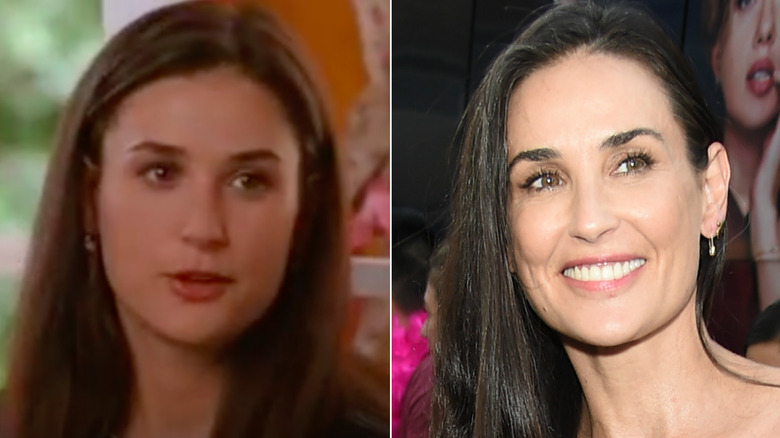 YouTube / Getty Images
Dressed in black, smoking, and carrying on as the darker of the four friends, the all grown-up version of Samantha was played by well-known actress Demi Moore. Over the years she has made appearances in several blockbuster favorites like A Few Good Men, Charlie's Angels: Full Throttle, G.I. Jane, and Mr. Brooks. 
Moore was married to actor Bruce Willis, with whom she had three children prior to divorcing. In 2005 she married actor Ashton Kutcher, despite their 16 year age difference. The relationship ended after six years of marriage. While the couple was still together, they co-founded Thorn, an organization that, according to their website, "drives technology innovation to fight the sexual exploitation of children."
More recently, Moore shared a bit of vulnerability when she announced on The Tonight Show with Jimmy Fallon that she lost her two front teeth due to stress. "I'd love to say it was skateboarding or really like something cool," she told Fallon. "Stress sheared off my front tooth."
Ashleigh Aston Moore - Chrissy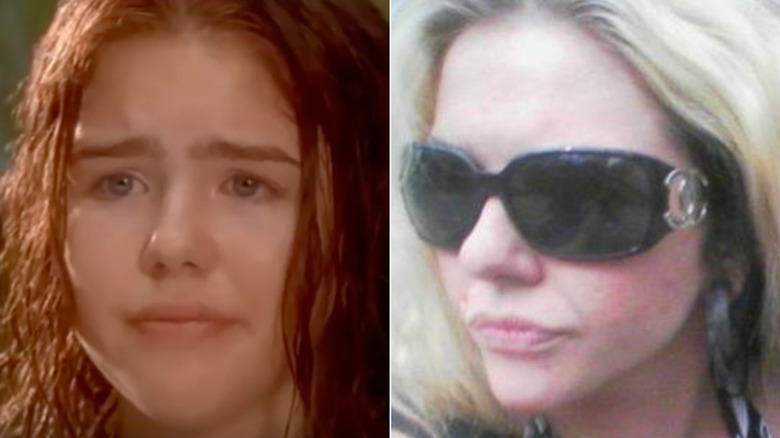 YouTube / Myspace via scroatthroat
The most naive character in Now and Then was Chrissy, played by Ashleigh Aston Moore. While she made a few appearances before and after her Now and Then days, including appearing in Gold Diggers: The Secret of Bear Mountain with her Now and Then co-star, Ricci, she didn't do much acting after 1997 and she passed away unexpectedly in 2007 when she was 26. 
In an interview with ABC News, Birch reflected on Aston Moore's death. "Ashleigh [Aston-Moore] was a really cool kid. She had a great personality and I remember making fun of 'Chrissy's' lines with her from time-to-time because neither of us could believe that Chrissy was so clueless," she said. "She still lives on as Chrissy to me, though."
Rita Wilson - Chrissy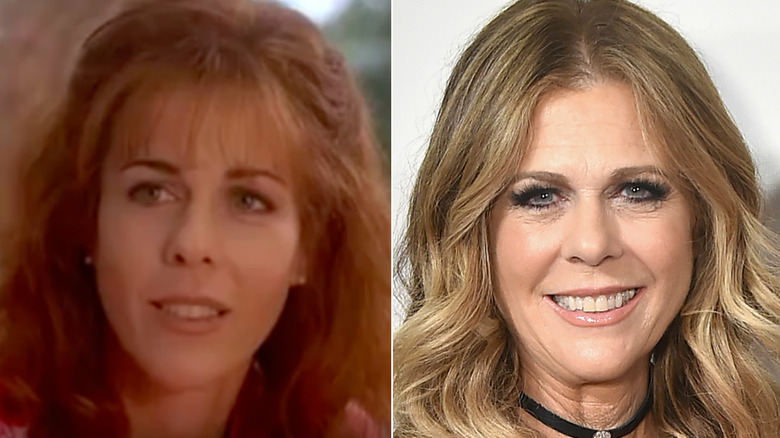 YouTube / Getty Images
Rita Wilson played grown up and pregnant Chrissy, but Now and Then was definitely not her first on screen appearance. She has made several big and small screen appearances over the years, most well-known for her roles in Sleepless in Seattle, Jingle All the Way, Runaway Bride, and It's Complicated. She has most recently been seen in TV series The Good Wife and Girls.
Aside from her acting career, Wilson is also a singer and released her debut album, AM/FM, in 2012 and went on to release a second album, Rita Wilson, in 2016.
While Wilson doesn't seem to be going anywhere anytime soon, she also has one of the most successful relationships in Hollywood, married to fellow actor Tom Hanks for over 29 years; the couple has two sons together. 
Devon Sawa - Scott Wormer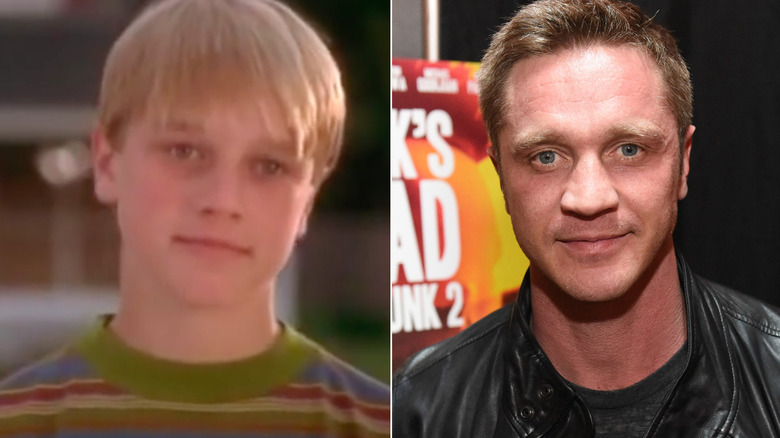 YouTube / Getty Images
We loved to hate the Wormers in Now and Then. They were the loud, obnoxious boys of the Gaslight Addition and there was a constant battle between them and the girls. The eldest Wormer brother was played by Devon Sawa who, in addition to previously starring alongside Ricci as the human version of Casper, had quite the career after Now and Then. 
He starred in the iconic '90s movie of brotherly adventure Wild America, alongside fellow heartthrobs Jonathan Taylor Thomas and Scott Bairstow, then in the 1999 horror comedy Idle Hands followed by 2000's Final Destination. Slackers and Extreme Ops both followed in 2002 as well as a 32-episode stint on the television series Nikita from 2010-2013. 
While we don't have any definitive word on a sequel to Now and Then, it appears Sawa ,despite his many other acting ventures over the years, may also be hoping. "Hey @imarleneking, where we at on that Now and Then 2 script?" he tweeted. I guess only time will tell.
All for one and one for all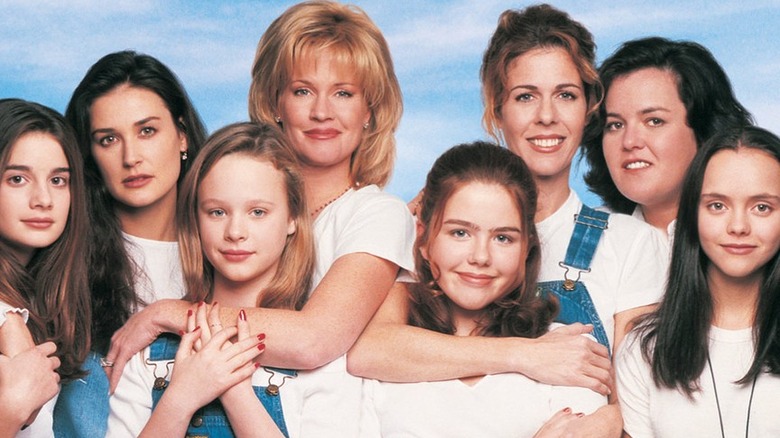 New Line Cinema
If you ask me, Now and Then was a grossly underrated movie, but to this day, if you loved the movie as much as I did, we are bound to be fast friends. Hearing of Aston Moore's death was definitely heartbreaking, but I love seeing how the others from the Gaslight Addition in Shelby, Indiana have grown and continued to appear on both the big and small screen over the years. I can't wait to see what else they have in store for the future. Fingers crossed for that sequel.