One Of Sidney Poitier's Famous Costars Pays A Heartfelt Tribute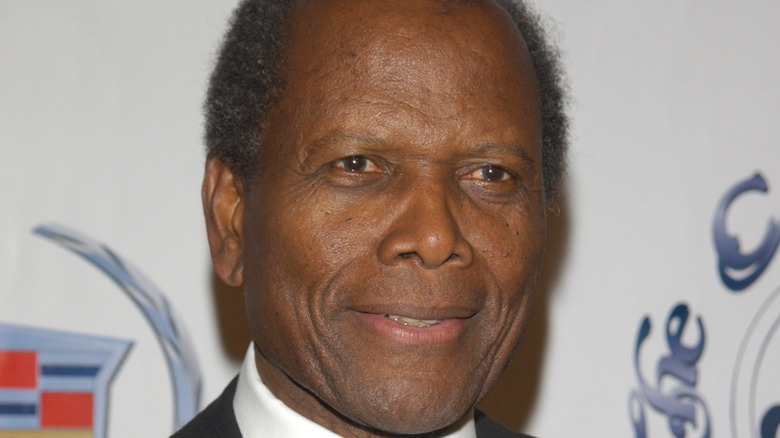 Featureflash Photo Agency/Shutterstock
Tributes are still pouring in for Sidney Poitier, the acclaimed Oscar-winning actor who died on January 6, 2022 at age 94. The actor cemented his place in history not only for his talent, but also for breaking down racial barriers on both the stage and screen. In a time when Black actors were still mostly limited to playing servants, comic relief characters, or bit parts, the Bahamian-born Poitier played complex, non-stereotyped roles in films such as "Cry, the Beloved Country," "In the Heat of the Night," "A Raisin in the Sun," "The Defiant Ones," and "Lilies of the Field," for which he became the first Black actor to win the Academy Award for Best Actor (via PBS).
Poitier served as an inspiration to many other industry professionals, including Oprah Winfrey. In a moving eulogy she posted to her Oprah Daily Instagram account, the media giant recalled that when she was 10, she watched the 1964 Academy Awards ceremony on television and was astonished to see Poitier stepping out of a limousine onto the red carpet. Back then, she explained, the only time Black people rode in limos was to attend funerals. In an interview with the actor nearly four decades later, she told him, "In my spirit I knew that because you had won the Oscar, I too could do something special — and I didn't even know what it was. I thought, 'If he can be that, I wonder what I can be.'"
Those who were lucky enough to work with Poitier are also sharing their condolences and memories. Among them is a singer who is best known for working in another important film with him.
Singer Lulu called Sidney Poitier her 'inspiration'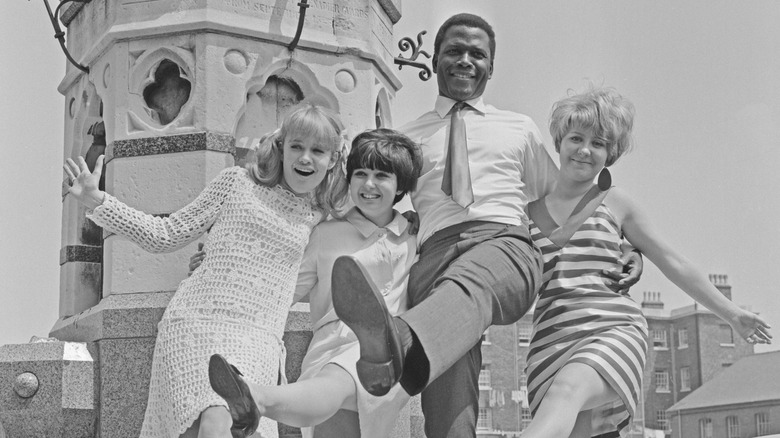 Evening Standard/Getty Images
In the 1967 British film "To Sir, With Love," Sidney Poitier starred as Mark Thackeray, an engineer who takes a teaching position in a high school while looking for a job in his field. The school is in a shady London neighborhood, and the students are angry, rebellious, and uninterested in learning. Thackeray wins them over by treating them as young adults and teaching them self-respect, culture, and life skills (via IMDb).
Also in the cast was Lulu (seen here on the far right), a popular Scottish singer who was already on the European charts at the time. She played student Barbara Pegg, who sings the title song ("If you wanted the world/I'd surround it with a wall/ I'd scrawl these words with letters 10 feet tall: 'To Sir, with love'"). The single was a hit in the U.S. and gave an additional boost to Lulu's career (via Biography). 
Lulu gave an interview to TMZ shortly after Poitier's death, calling him "my friend, my teacher, my inspiration." She added that the movie mirrored Poitier's own efforts to inspire others to "rise above the fray."
Another of Poitier's former costars, Lee Grant, worked with him on "In the Heat of the Night." In an interview with People, she called Poitier "the first Black hero in the film world." Grant added, "He had a sense of morality that went through all of his films, and if you see the fellow Black actors who honored him, it was for being the first, for being the first to break the white bar."